Taburet birch bark stool by Moya
The Taburet stool is part of Moya's range of handcrafted products made of untreated birch bark. The birch bark strips are woven and sewn together to create a leather-like, three-dimensional seat, affixed to a durable steel frame that is available in a selection of colours. Moya harvests its birch bark annually, using highly sustainable methods.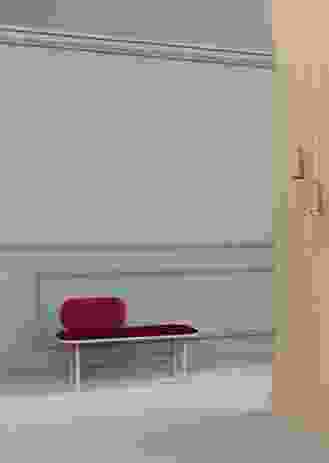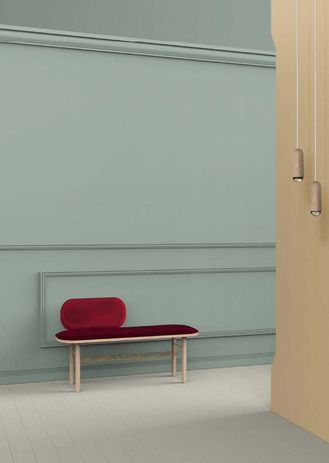 Eustache by Harto
Designed by Margaux Keller, the Eustache bench from Harto is reminiscent of mid-century gossip benches. Eustache has a solid oak base and MDF backrest, with a velvet seat in burgundy, camel or green. A brushed brass shelf provides both structure and storage. The feet of the Eustache bench have been carved to resemble the pointe shoes of a ballerina.
www.hartodesign.fr/ Distributed in Australia by Clickon Furniture.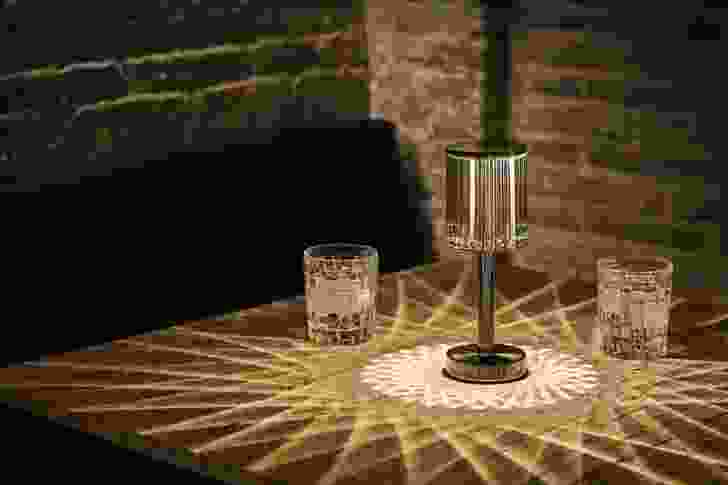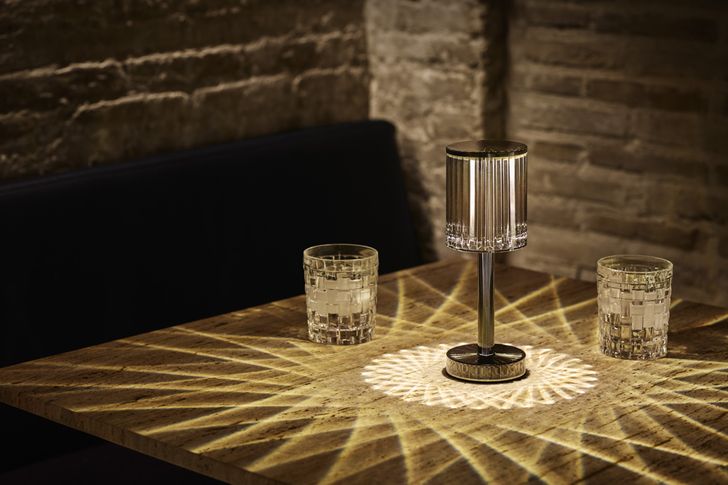 Gatsby lamp by Vondom
Designed by Ramón Estevefor for Vondom, the Gatsby table lamp collection is a nod to the excess of the 1920s. With its textured glass surface, this Art Deco lamp casts intricate geometric patterns on surrounding surfaces. The light colour and intensity of the lamp can be adjusted creating a unique atmosphere.
www.vondom.com/ Distributed in Australia by Ke-Zu.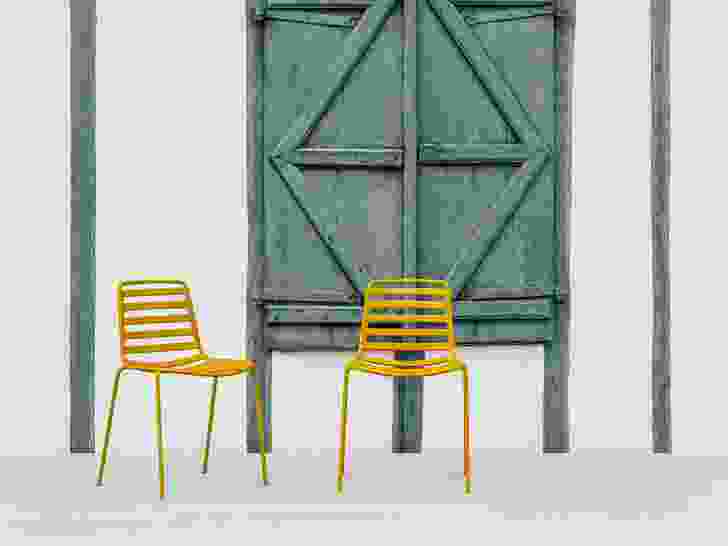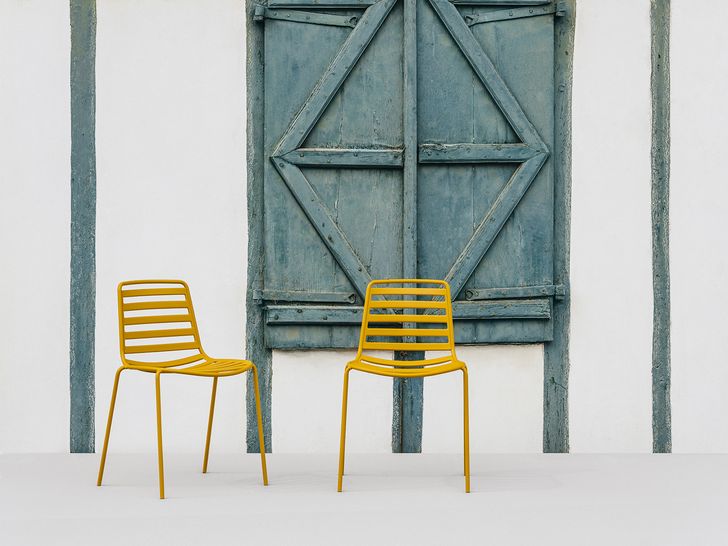 Street chair by Enea
The Street collection designed by Estudi Manel Molina marks Enea's first step into furniture made specifically for the outdoors. A lacquered steel tube construction, specially treated for outdoor use, makes for a minimalist and highly resistant piece. The versatile Street chair is available in twelve colours and with the option of a magnetic seat. It is stackable and has a transport trolley, making it ideal for flexible outdoor spaces like cafes, beer gardens or courtyards.
www.eneadesign.com/en/ Distributed in Australia by Ke-Zu.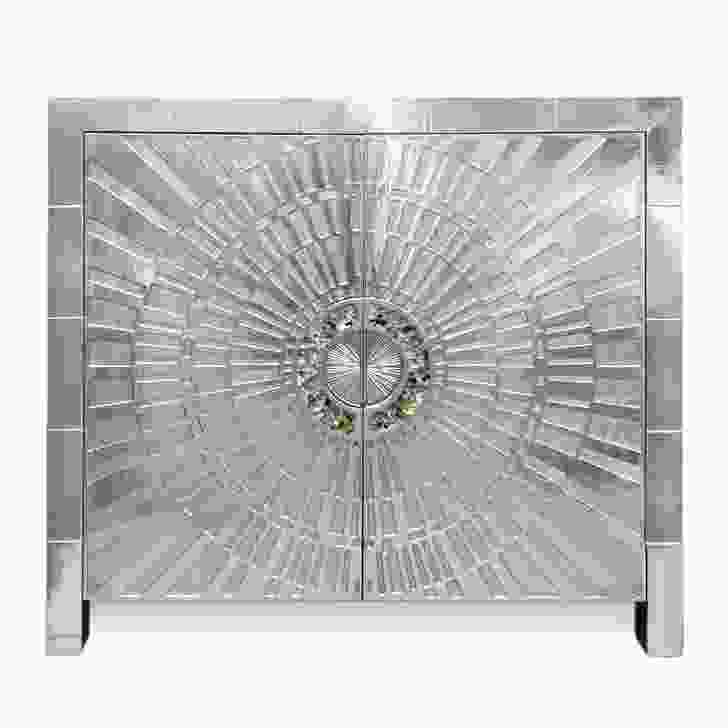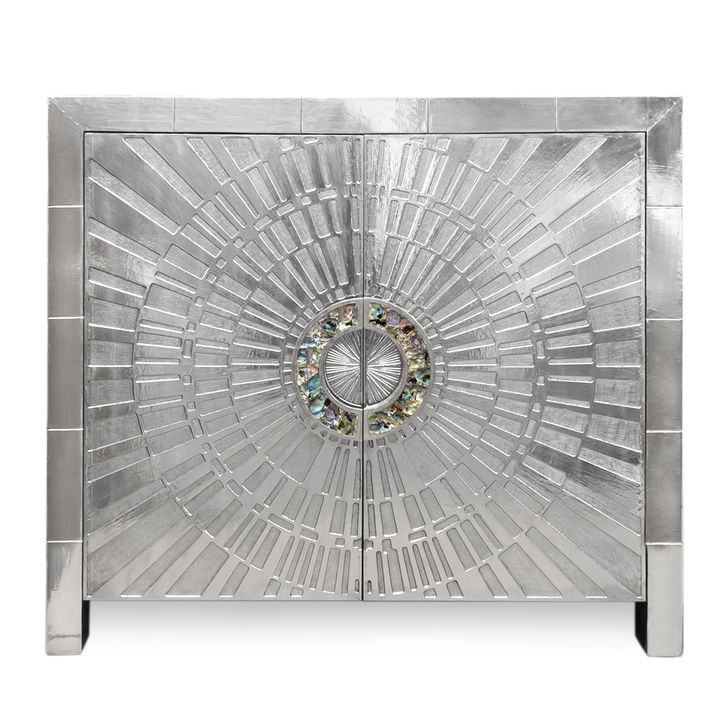 Talitha console cabinet by Jonathan Adler
Handcrafted from nickel-plated metal, Jonathan Adler's striking Talitha console cabinet is perfect as a bar, buffet or dresser, adding a splash of sci-fi to residential interiors.
A modern hand-stamped design explodes out from the centre from twin semi-circle door pulls inlaid with a hand-cut abalone shell mosaic. A navy interior lining perfectly complements Talitha's luminous, silver-leaf-like encasement.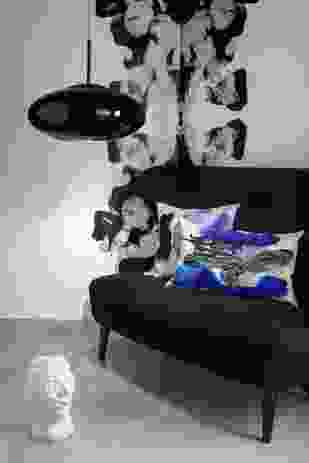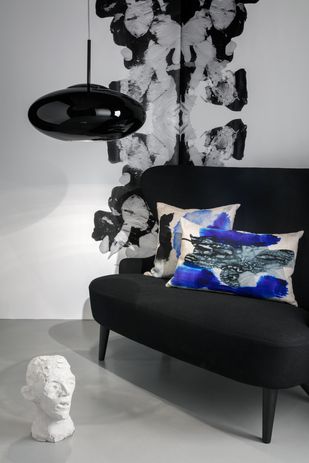 Blot cushions by Tom Dixon
Reflecting an obsession with chromatography and inspiration from Rorschach imagery and expressionism, Tom Dixon's Blot cushions are described as "abstract painterly splashes of black and blue." Dixon used digital printing and absorbent linen to achieve the effect. The Blot collection comprises two square cushions in different sizes, and a rectangular version.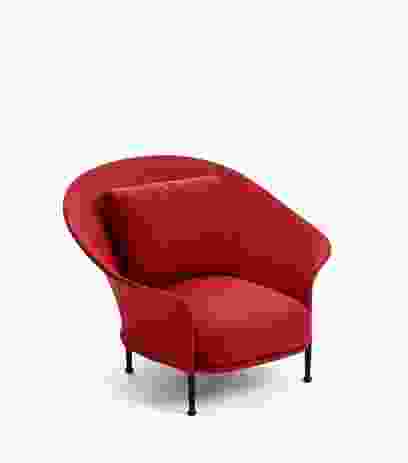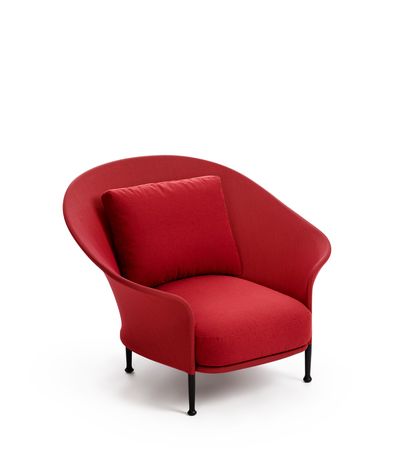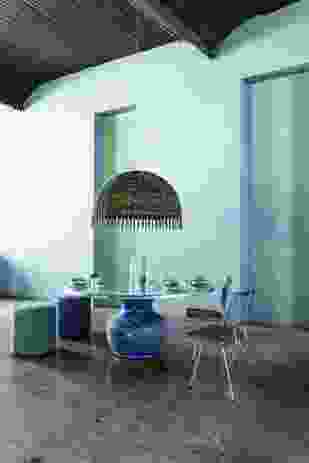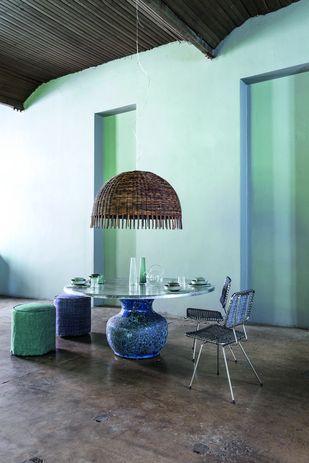 Liz chair by Expormim
A new outdoor collection from Expormim, Liz by Ludovica Serafini and Roberto Palomba pays homage to silver screen icon Elizabeth Taylor. Cosy and contemporary, Liz is composed of an elastic fabric available in a selection of colours clinging tightly to a metallic tubular structure, highlighting delicate curves. The Liz collection offers multiple customization options and includes an armchair, a sofa and an extra-large sofa.
www.expormim.com/ Distributed in Australia by Ke-Zu.
Moon 36 by Gervasoni
The Moon 36 table designed by Paola Navone for Gervasoni is characterized by its large blue vase-like base. This sculptural, hand-finished ceramic base is joined to a marble or cast aluminium top, with a wooden option available in a range of wood finishes.
www.gervasoni1882.it/en Distributed in Australia by Salbini.
Read Jacqueline's first day report from Maison&Objet here.
Related topics