The historic Bruce Hall at the Australian National University (ANU) will be demolished and replaced with two new student accommodation buildings.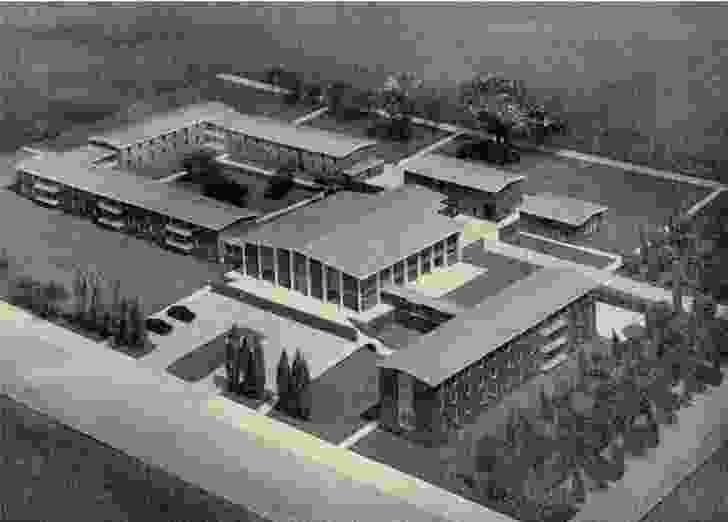 Bruce Hall was the first hall of residence at ANU's Acton campus in Canberra. It was designed by architect Walter Bunning of Bunning and Madden Architects and completed in 1961. The firm designed a number of public buildings in Canberra and Sydney and won the 1962 Sulman Medal for Liner House in Bridge Street Sydney.
A heritage assessment stated, "Bruce Hall is representative of the late-twentieth century stripped classical style of architecture, as implemented by Bunning and Madden. The building displays several key features of the style including its inherent symmetry and restrained material palette. The building is one [of] few examples of a residential college designed by the firm in Australia and the only one at ANU. "The original furniture in Bruce Hall is representative of the work of the ANU Design Unit headed by Fred Ward, with much of the design work for this building undertaken by Derek Wrigley who went on to become head of the Design Unit."
ANU's own heritage assessment of Bruce Hall concluded it was of "high" heritage ranking and it "meets the criteria for Commonwealth Heritage List." However, it was not nominated for Commonwealth Heritage listing.
A statement of heritage impact of the proposed demolition concluded, "Bruce Hall has historical values because it is the original hall of residence on the Acton campus, and because it is the first residential hall on an Australian university campus to accommodate both men and women."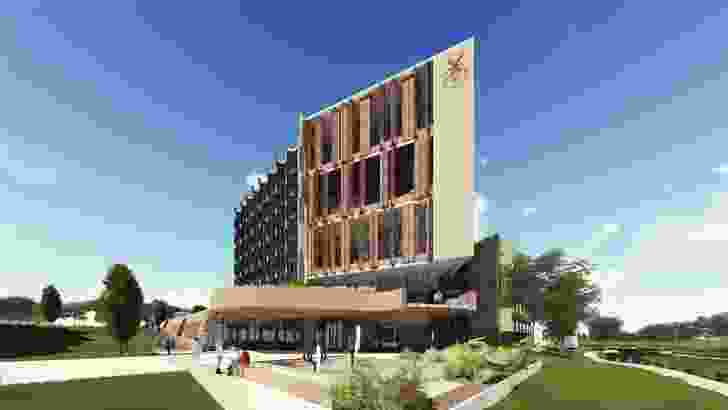 ANU announced plans to redevelop Bruce Hall in September 2016 with two new towers designed by Nettletontribe, which would accommodate 400 students each.
Former residents and alumni of Bruce Hall have fought a protracted battle to save the existing buildings from demolition.
In November 2016, the ACT Heritage Council decided not to add Bruce Hall to the heritage register, stating, "The place is located on Designated Land under Commonwealth control, and as such the Heritage Act 2004 does not have direct effect."
National Capital Authority approved demolition of Bruce Hall accommodation wings in February and permission to demolish the dining hall was granted in March.
The Federal Court placed a temporary stop work order on the demolition on 1 April. However, the order was subsequently overturned.
The statement of heritage impact suggested "The Bruce Hall history can be preserved by echoing the former building in the interior design of the new buildings." ANU vice-chancellor professor Brian Schmidt said the new buildings would pay homage to the old.
The expressed arches of the dining hall will be incorporated in the design of the new buildings, the original Fred Ward-designed furniture, Leonard French artwork, the Bruce Hall crest and a Flugelman sculpture will all be retained and relocated to the new buildings.
The new buildings will also be constructed using the same red brick as the existing Bruce Hall. "The architects are considering where existing materials such as timber linings can be used or recycled into the new building," said ANU in a statement on its website. "The architects have worked closely with students to ensure that the new Bruce Hall Dining Space, Buttery and quads will have same basic structure and capture the look and feel of the existing spaces."
Related topics