A heritage-listed former synagogue in Fremantle will be adapted for use as a hospitality venue under a development application currently working its way through the planning process.
The former Fremantle Synagogue was the first purpose-built synagogue in Western Australia. Designed by architects Oldham and Eales, who also designed the nearby Fremantle Markets and the Adelaide Steamship House, the synagogue was constructed in 1902.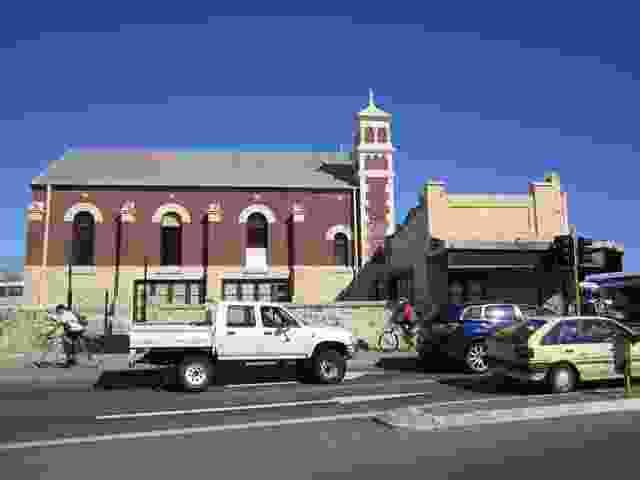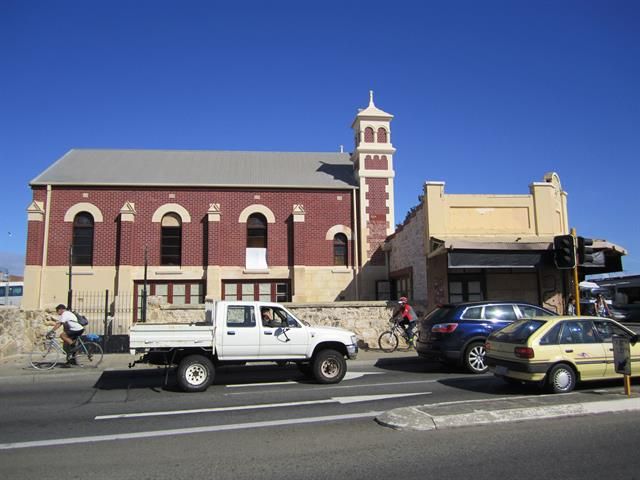 Also known as as "The Old Synagogue," the building will become a venue hosting four separate food and beverage outlets arranged around a shared kitchen. The venues, designed by Arcadia Design Studio, will include a beer garden, a more formal restaurant, a basement bar and a bar at the front of the property.
A set of design guidelines for the project outlines an approach "driven by responding to the existing heritage building fabric and making as few moves as possible." The document says that each venue will "have its own unique and identifiable aesthetic," with an "arched design language inspired by the Synagogue's windows."
The building is listed on the WA Heritage Council's State Register. The register entry describes the synagogue as "well assembled and designed in a simplified version of the Federation Romanesque style." The building was only used as a synagogue until 1910, and has since been home to a number of businesses. In the 1930s a number of shopfronts were built on the building's South Terrace frontage. Restoration work was carried out in 1986.
While the synagogue's heritage value is mainly due to its historical significance, the heritage register entry says the building is of "some aesthetic value, being a typical example of the gold boom architecture of Fremantle. The modest building […] is well proportioned and has a pleasantly scaled interior space."
In a heritage impact statement prepared for the development application by Arcadia, the design studio describes their approach as lightly impacting the building's heritage fabric.
"The synagogue was originally built to service the public and bring people together," reads the statement. "Though for a different ultimate purpose, it has some parallel aims to those herein proposed. This proposal foremost aims to re-activate the site, which has been sitting dormant.
"It endeavours to add another destination location to the heart of Fremantle, providing multiple offerings that are active at different times of the day, targeted towards a diversity of visitors both local and international. It is for this reason that a change of use is necessary- to allow for use by patrons that is relevant to today's society and community.
Related topics