Button baskets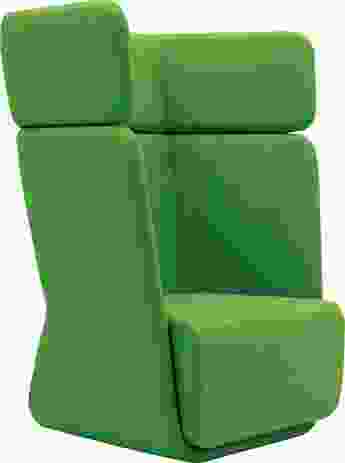 Corner 43 Decor's handmade rattan baskets were inspired by traditional Thai styles and techniques, suggesting an informal luxury.
Basket Lounge
Designed by Matthias Demacker, this unique lounge chair offers two height options and provides high acoustic properties and privacy. It is available in fabric or leather.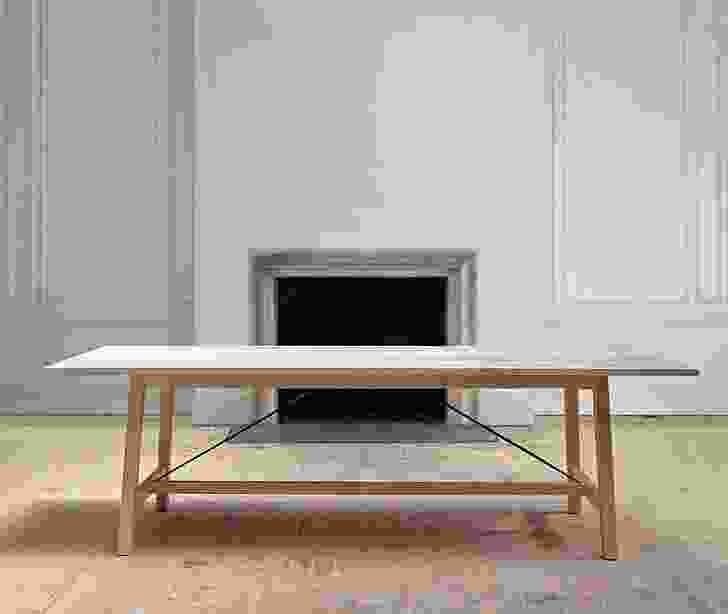 Wrench table
This ash timber and steel table from Nonn was designed by New Zealand's Cameron Foggo. The top is available rusticated or clear.
Husk outdoor
Patricia Urquiola is behind the design of these luscious armchairs for B & B Italia, which have coloured aluminium bases with comfy fabric-covered seats.
Fire Pit
Want to sit around a campfire in your backyard? Life Space Journey's Fire Pit can provide a glow in your garden.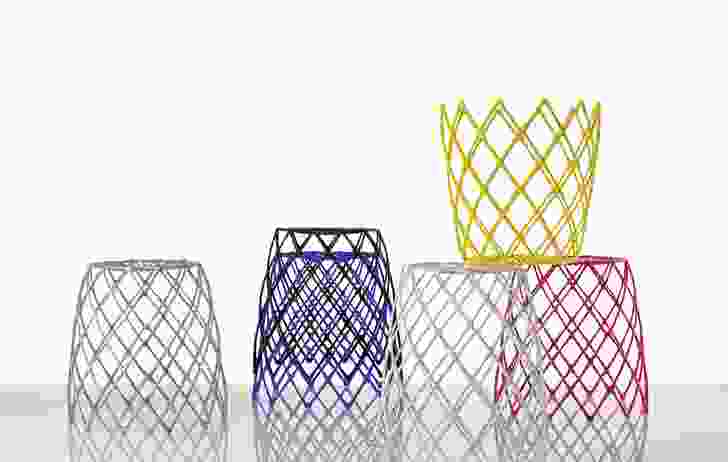 Kaktus stool
Made of aluminium, these clever stools from Artecnica were designed by Enrico Bressan and can also be used as a basket when turned upside down.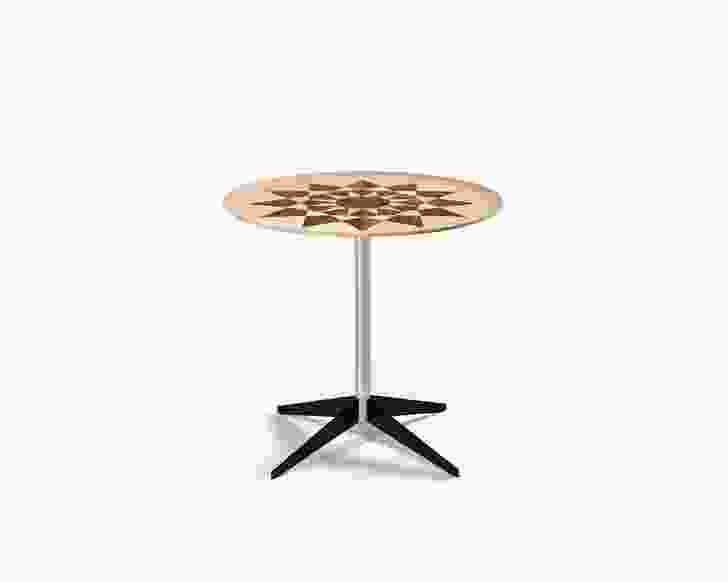 George Nelson tray table
This is an updated version of George Nelson's 1961 tray table, featuring a walnut and Santos rosewood inlay inspired by his 1955 Flock of Butterflies clock.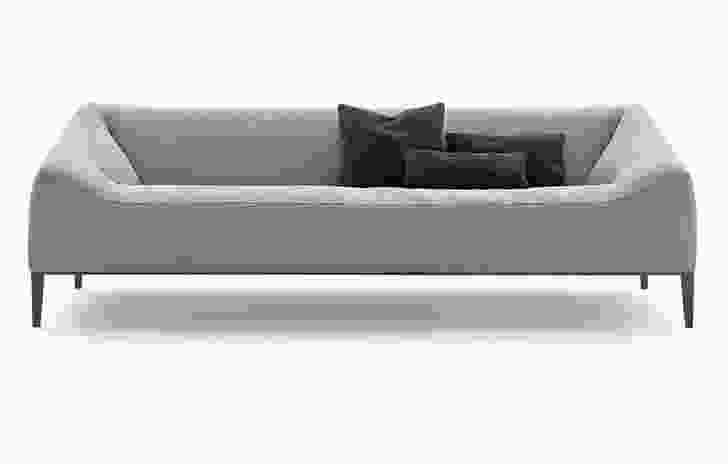 Carmel sofa
This voluptuous sofa was designed by Jean-Marie Massaud and features beautifully tailored detail stitching. It can be paired with the Carmel Easy Chair.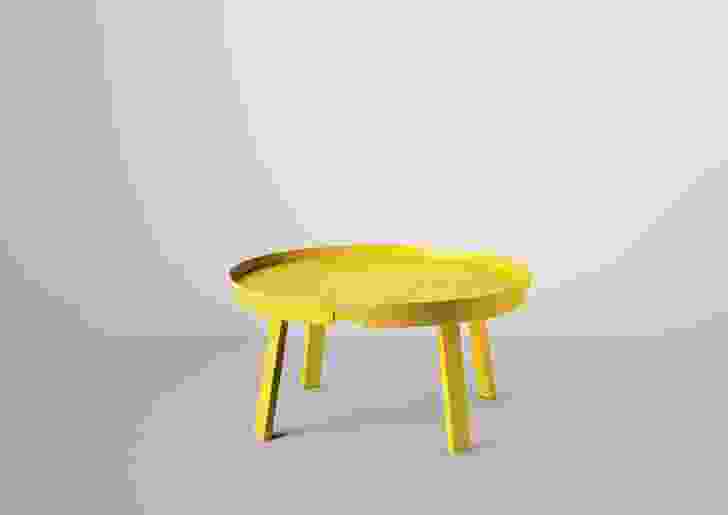 Around table
Muuto's Around coffee table comes in six finishes and two sizes. Designed by Thomas Bentzen, the table features a lip around the edge that will keep your cup where it belongs.
Woody collection
The Andreu World Woody collection, designed by Lievore Altherr Molina, blends the constructive tradition of wood with a fresh, contemporary style.
Hay J110 chair
FDB has relaunched the Hay chair from its 1950s collection. Made of beechwood, it comes in four colours as well as in a natural finish. It is pictured here in Coral.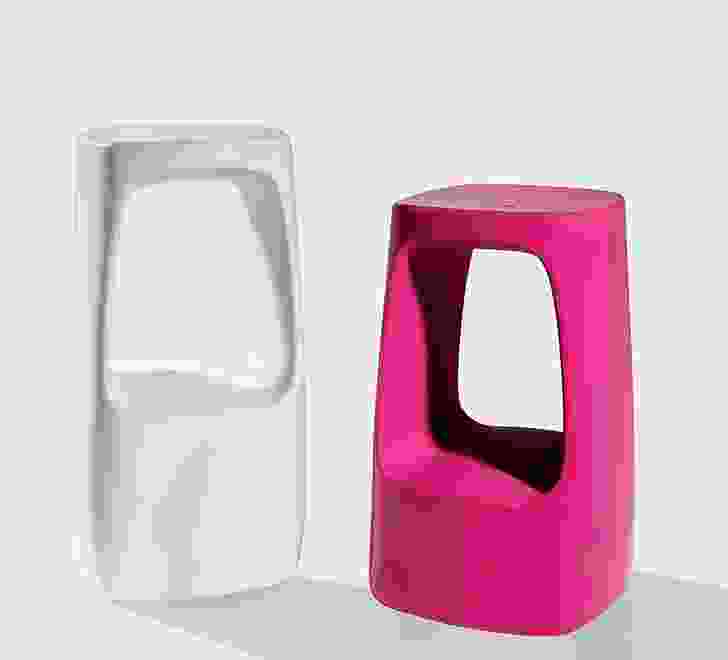 Tiki stool
Derlot's playful Tiki stool is made from rotationally moulded polyethylene. It features an external gloss finish and a textured surface on the footrest.
Picket screen
This bright screen is made from recycled plastic. Designed by Sarah Gibson and Nicholas Karlovasitis, its fluid form can be moved to create multiple configurations.
Suite bed
The dramatic wraparound timber headboard and soft inner face of upholstery make this bed, designed by Autoban, a luxurious place to rest a weary head.
Related topics