How will future changes affect today's domestic architecture? Will soaring temperatures render the ubiquitous glass boxes grafted onto earlier housing stock uninhabitable? Will families have to seek refuge in dimly-lit, shrouded Victorian parlours? Home Futures contrasts the radical predictions made by twentieth-century architects and designers, for automated or compact homes for example, with the twenty-first century reality. Exhibits include furniture from Alison and Peter Smithson's House of the Future (1956); footage from General Motors' Design for Dreaming, a promo for the "kitchen of tomorrow" (1956); photographs of Hans Hollein's installation Mobile Office (1969); annotated photographs of Haus-Rucker-Co's Cover Protects You (1971), which defined living areas using light transparent enclosures instead of solid walls; and La casa telematica by Ugo la Pietra (1982), an installation showing homes with small TV screens integrated into household furniture. Some predictions, such as the computerized control of domestic environments, parallel the way we live now, while others seem quaint. We don't work in inflatable bubbles in parks, as Hollein forecasted; instead we access the internet in coffee shops. At home, massive Orwellian television screens dominate living areas, supplanting nature. No one foresaw that social media would become the default communication setting, even within the home.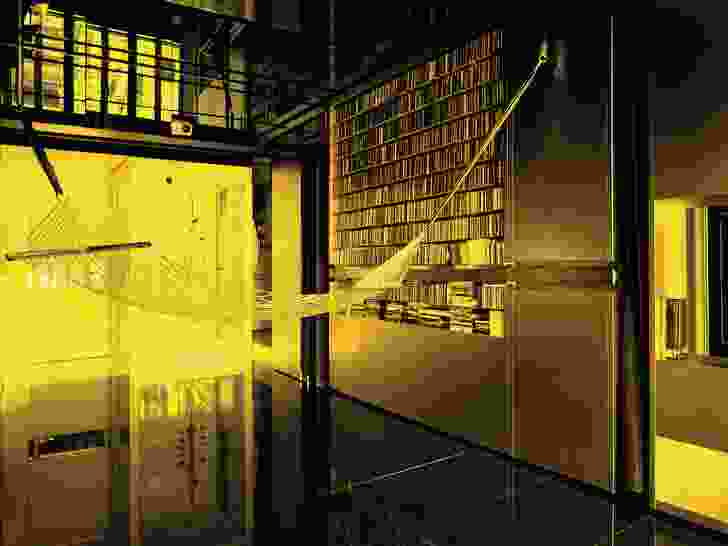 The exhibits illustrate six themes relating to twenty-first century homemaking: "living smart," "living on the move," "living autonomously," "living with less," "living with others," and "domestic arcadia." The exhibition designer, New York-based architecture practice SO-IL, used trans-lucent mesh to create a meandering series of dreamlike passages and spaces. The point at which visitors move between different thematic displays is at times unclear, but, as many of the ideas overlap, this ambiguity is effective and helps to reinforce the complexity of the pressures on housing provision globally. A model of Joe Colombo's hybrid Total Furnishing Unit (1972) demonstrates that the need to begin thinking about minimizing space occupied and maximizing flexibility was recognized almost five decades ago. The stand-out film exhibit features Gary Chang's Domestic Transformer apartment (2007) in Hong Kong, for which he designed a system of sliding walls to facilitate twenty-four different layouts and functions within a single thirty-two-square-metre space. Shot in slanting sunlight, the sequence of transformations is mesmerizing.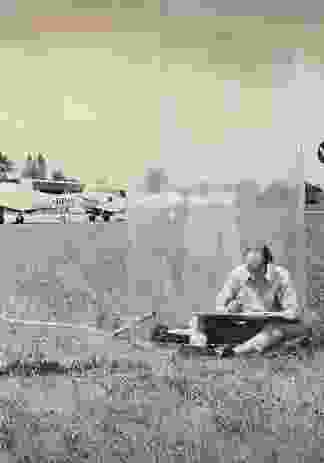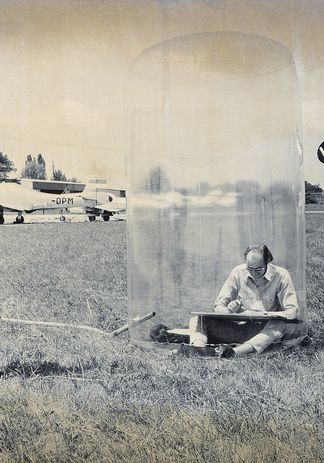 "It is through the radical visions of the recent past that we consider how our understanding of 'home' might be changing today," says the exhibition's curator Eszter Steierhoffer in her introduction to an excellent catalogue. With six thematic sections and an afterword, it's a worthy addition to any architect or designer's bookcase or hybrid storage system.
Home Futures was held at the Design Museum, London, United Kingdom, 7 November 2018 – 24 March 2019 and will opened at IKEA Museum, Älmhult, Sweden, in May 2019.
Source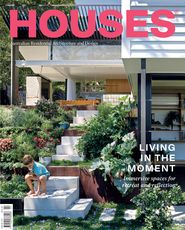 Discussion
Published online: 17 Sep 2019
Words: Colin Martin
Images: Courtesy Archivio Ugo La Pietra, Milano., Edge Design Institute., Gino Molin-Pradl
Related topics