In Hong Kong, where developable land is at a premium, the only way to build is to build up. Mountains and a natural harbour inform the cityscape, but the city's topography has been shaped as much by an entrepot of international architects (including I. M. Pei, Foster and Partners, César Pelli and SOM) as by wind, waves and erosion. This condition has left Hong Kong with more skyscrapers than any other city in the world, and its apartment-tower typologies have served as models in new-world cities from Vancouver to Dubai. For a young architecture firm establishing itself, a mature skyline can be a problem. Projects for new buildings are inevitably awarded to the big, well-known companies. With land scarce, the opportunity for emerging firms to mark their territory often lies at the intricate scale of interior architecture.
The directors of Affect-T, Damita Yu and Dylan Baker-Rice, recently relocated to Hong Kong to complete their second project, the Shook Ling Residence (SLR). International movement has been a common thread of this practice: Yu, originally from Melbourne, met American Baker-Rice while in New York during 2006. They both moved to London shortly thereafter, Yu to complete her Diploma in Architecture at the Architectural Association School of Architecture, and Baker-Rice to work at Zaha Hadid Architects. Their first project was the renovation of a nineteenth century warehouse in London's Shoreditch, which was completed while Yu was in her final year at the Architectural Association. Already they were beginning to get a sense that interiors projects have an important place for architects in developed and dense cities, unlike in Australia, where the first project for a young architect tends to be an expansion rather than one that involves working within the original footprint.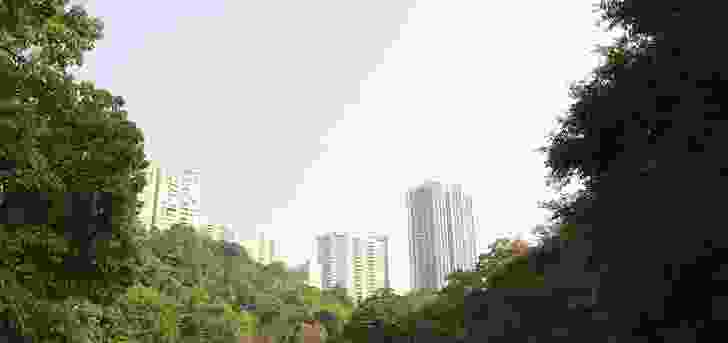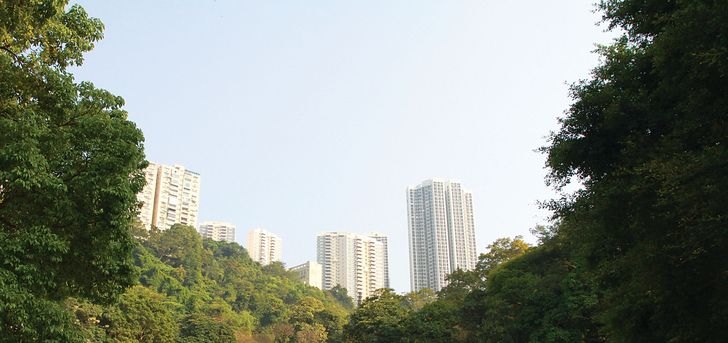 Located in a decades-old tower block nestled into a forested hill overlooking Hong Kong's Causeway Bay and Victoria Harbour, SLR shares the characteristics typical of other apartments in the neighbourhood — a compartmentalized interior within a concrete structure with deep, load-bearing beams. The client, Yu's seventy-seven-year-old grandmother Kwong Shook Ling, outlined that she wanted to conceal this past, demanding "nothing old — everything modern."
Affect-T's interpretation of the brief has resulted in a clean, calm dwelling full of gently curved edges and pale natural colours punctuated by striking biomorphic flourishes. Immediately inside the entry way an intricately milled screen made of American red oak greets visitors. Its process of creation demonstrates the globalized nature of Affect-T's practice: the wood was custom cut on a computer numerical control (CNC) mill in the US, then shipped in pieces and assembled on site. Where the screen meets the ground it seeps into the engineered wood flooring, an effect created by inlaying the laminate into a milled plywood subfloor panel. It was a way to make a plane into something three-dimensional, while still dividing space.
On the other side of the screen, the ceiling of the living area undulates in sculptural waves that come together above the large dining table in order to conceal the deep concrete beams. The swoopy form reflects Baker-Rice's aesthetic lineage — as well as working with Zaha Hadid he has worked with Asymptote Architecture. The ceiling was developed using 3D-modelling program Maya; the resulting file was then handed to a factory in mainland China that moulded the pieces. There are no sharp corners in which dust can collect in the apartment — wooden doors are curved where they meet the rooms' corners, and in other areas even the base trim arcs elegantly to meet the floor.
Yu credits this strong consideration of design detail to her Australian undergraduate education. "The University of Melbourne was very technical," she says. "We directly learnt how a building goes together from our first year of study. Dylan drives the aesthetic. He tends to make the big flourishes, and he also tends to be best at communicating with clients," she says, subtly acknowledging the fact that sexism persists in Hong Kong despite the city's modernity.
Affect-T is currently completing a second project in Hong Kong: a refit of its new office space on a quiet back street in Sheung Wan. Exhibiting many of the same features as the apartment — curved edges, covered fixtures — the studio currently houses six young designers working on the firm's upcoming projects. These include a series of facade designs for village housing in the New Territories and a competition for a new cultural centre attached to a historic building on Victoria Peak. It is pure circumstance that Affect-T's partners find themselves speculating on the very mountaintop that launched Zaha Hadid, with her proposal for The Peak Leisure Club, to international fame. While Hadid waited several years before embarking on her first major building, Affect-T is also on its way. This is demonstrated by SLR, which highlights the practice's strong aesthetic drive to contemporaneity, which reveals that complex geometries can be beautifully domesticated.
Credits
Architect
Project Team

Dylan Baker-Rice, Damita Yu, Eli Lui
Consultants

Contractor Hung Wai Decoration and Contracting

Site Details
Project Details

Status Built
Category Residential
Type Apartments, Small projects

Source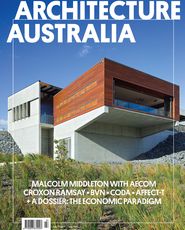 Issue
Architecture Australia, May 2012
Related topics