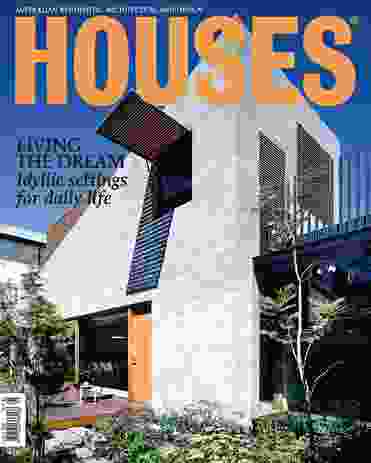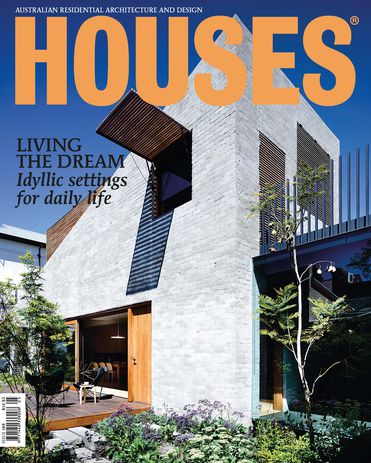 Welcome to our one hundredth issue! This exciting milestone provokes some reflection on the twenty-five years that Houses has celebrated and promoted Australia's best residential architecture and design, and the high quality and variety of projects we have had the privilege of reviewing over this time. Our first issue was published in 1989, and looking back, it is clear that Houses has always been highly effective at promoting good design to a wide audience, and exploring how and why you might use an architect.
In the lead-up to our one hundredth issue we've been having a bit of fun with our own Throwback Thursday series on social media (Twitter, Facebook and Instagram). We have shared some of our favourite covers, including the sweeping, white curves of a Melbourne house by Ivan Rijavec (Houses 20), Elizabeth Watson-Brown's St Lucia House that sustainably responded to Brisbane's tropical climate (Houses 32) and the Five Dock House in Sydney by Neeson Murcutt (Houses 58), which explored a new model of suburban living. Houses traces significant moments in the contemporary history of Australian residential architecture.
Since the first issue, Houses has brought together exceptional dwellings that respond to site, climate, sustainability, lifestyle, history and context. This latest issue is no exception. Cabin Two on Victoria's Mornington Peninsula by Maddison Architects and Skylight House in Sydney by Andrew Burges Architects were both winners in the 2014 Houses Awards, and Desert House by Dunn and Hillam Architects received a commendation. East West House by Rob Kennon Architects and Aperture House by Cox Rayner Architects and Twofold Studio are both projects where apparent design constraints have been cleverly turned into opportunities. Architects EAT's Three Parts House has been designed to perfectly suit the family that lives there, now and in the future.
We celebrated our one hundredth issue at two parties, one each in Rogerseller's Sydney and Melbourne showrooms. Our guest speakers – Peter McIntyre in Melbourne and Penelope Seidler in Sydney – shared their thoughts on the past twenty-five years of residential design in Australia. Thanks to Rogerseller for its generous support of these events, and to all our valued readers and contributors for joining us in the celebrations.
Houses magazine is all about good design for the way we live today – the homes we live in, the products we use in creating these homes, and the furnishings and fittings we choose. Don't forget you can fill the gaps in your own Houses collection by purchasing print and digital back issues. Here's to the next one hundred issues of Houses!
Katelin Butler, editor
Follow Houses on Twitter, Facebook and Instagram.
Subscriptions and back issues: Print and Digital.
Source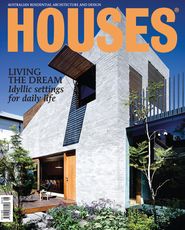 Issue
Houses, October 2014
Related topics