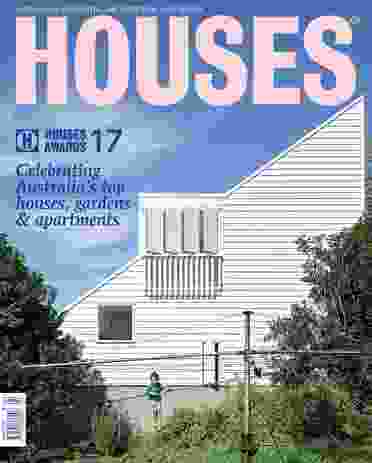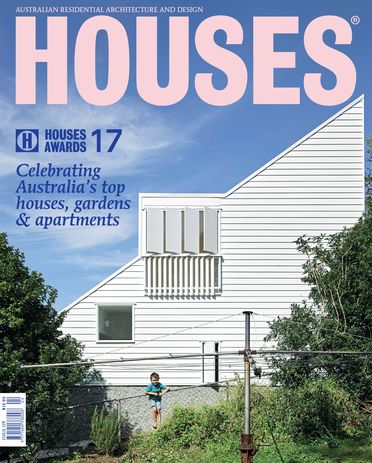 Our 2017 Australian House of the Year is a celebration of Australian life in the suburbs and a "critical piece of city-making." Auchenflower House by Vokes and Peters respects the vernacular of the original Queenslander, with the new spaces reinforcing a connection to the backyard. This house offers "an inventive model for working with traditional housing on suburban blocks and provides an intelligent and poetic paradigm for current practice," wrote the jury. The home also jointly won the House Alteration and Addition under 200 square metres category with Branch Studio Architects' project A Pavilion Between Trees.
The suburban condition is also revered in the design for Burleigh Street House by ME (winner of House Alteration and Addition over 200 square metres). This house sits on a prominent corner site and its bold, colourful form challenges the carports and front fences typical of the area. ME also won the award for Emerging Architecture Practice, for pushing boundaries and reconsidering the suburban status quo.
Balnarring Retreat by Branch Studio Architects (winner of New House under 200 square metres) and Fish Creek House by Edition Office (winner of New House over 200 square metres) both make the most of their locations outside the city. Balnarring Retreat is a humble dwelling that offers flexibility of use. Similarly, Fish Creek House (which also jointly won the Sustainability category with Garden Pavilion by BLOXAS) is a tactile home that celebrates artisanal values.
Located in a more extreme environment is Bobhubski by March Studio (winner of Apartment or Unit). This twenty-seven-square-metre apartment is located in a Victorian Alpine village, but most interestingly it is a "contemporary example that develops a spatially rich infill, adaptive re-use and multiple housing project as paradigm." Jac by Panov Scott (winner of House in a Heritage Context) and Waterloo House by Anthony Gill Architects with Budwise Garden Design (winner of Outdoor) respond to and prioritize the garden, a well-loved aspect of Australian life.
Congratulations to all recognized practices and thank you to our generous Houses Awards supporters – Cult, Artedomus, Think Brick, Asko, Haymes Paint, Maximum, Artemide, Cement Concrete and Aggregates Australia, the Heritage Councils of Victoria and New South Wales and Blum. Special thanks to jury host SC Land.
Alongside the announcement of the 2017 Houses Awards, this issue includes a selection of other great projects by Breathe Architecture, Coda Studio, Polly Harbison Design and Make Architectrure. We also revisit Robin Boyd's Blott House in Melbourne and profile the work of Preston Lane Architects.
Katelin Butler, editor
Follow Houses on Twitter, Facebook and Instagram.
Source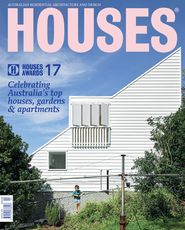 Issue
Houses, August 2017