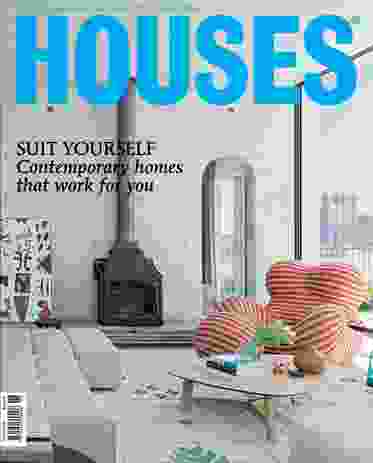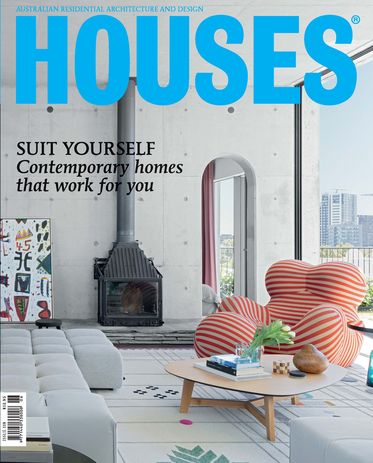 You don't need a lot of space to live comfortably. It's more about making the space that you do have work hard – and our 2017 Australian House of the Year, Auchenflower House by Vokes and Peters, is a perfect example of this. Anita Panov and Andrew Scott of Panov Scott recently used an exhibition to explore the ways in which we might "live smaller," and as Heidi Dokulil asserts in her review in this issue, "the Great Australian Dream is at stake."
This idea that the Australian Dream is outdated is something that Cameron Bruhn and I explore in our latest book, The Apartment House: Reframing the Australian Dream (Thames and Hudson, 2017). A new generation of owners is foregoing the big backyard in favour of the convenience, sustainability and affordability of inner-city life in a townhouse or apartment and our new book explores some wonderful examples.
The apartment on the cover of the book, Freshwater Apartment by John Wardle Architects, is also reviewed in this issue of Houses. The city pad allows the owners to enjoy the convenience of life in the centre of town, but their main home is down the Great Ocean Road. They are lucky enough to enjoy the best of both worlds.
One aspect of "living smaller" that some people are concerned about is the lack of outdoor space. Cleveland Rooftop by SJB is an apartment that prioritizes a connection to the outdoors. A verdant garden surrounds the rooftop apartment and every room has natural ventilation and views to the sky. Although the garden is for the owner of this particular apartment, an equally impressive communal garden rooftop space is provided for the other residents in the development. At Neil Durbach's apartment, seen in the exhibition mentioned earlier, he has also flipped the apartment model by minimizing the inside and maximizing the garden.
Living smaller doesn't just mean living in an apartment – it could mean making the most of a small terrace house site or sharing bathrooms, rather than each member of the family having their own. One size doesn't fit all, but it's important to question how much space we actually need when facing the realities of our rapidly changing world.
Katelin Butler, editor
Follow Houses on Twitter, Facebook and Instagram.
Source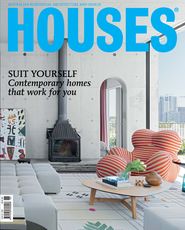 Issue
Houses, December 2017
Related topics