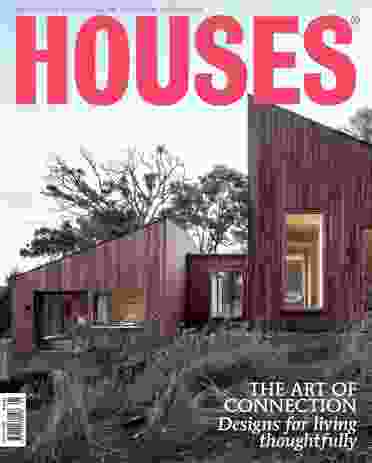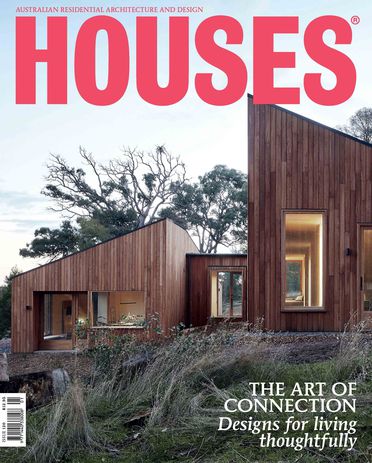 I try to escape the city most weekends – there is nothing better than recharging in nature. But to enjoy these natural environments we need to look after them, and building in them adds another layer of responsibility.
This year's Australian contribution to the Venice Biennale is under the creative direction of Baracco and Wright (profiled in Houses 119) with artist Linda Tegg. Entitled Repair, the exhibition will create a physical dialogue between architecture and endangered plant communities to showcase Australian architecture that engages with rehabilitation of the natural environment. It's heartening to discover that the clients of many projects in this issue are giving back to the sites on which their houses stand.
CHROFI's Lune de Sang Pavilion in northern New South Wales is part of an intergenerational venture that will see the transformation of a former dairy property into a sustainably harvested forest, with trees that take up to three hundred years to mature. The pavilion itself is intended to last millennia and caters to a couple and their extensive extended family, including four children and nine grandchildren. The dwelling is stitched into the site and offers breathtaking views of the landscape.
Possum Shoot Shed in Byron Bay's hinterland by Dominic Finlay Jones Architects is also part of a regeneration scheme. This new temporary dwelling, a place for "elegant camping" while the more permanent home is constructed up the hill, is located on an old banana farm that has been taken over by weeds since cultivation ceased. The new owners have since started "considered clearing and rehabilitation, having already planted 3,500 indigenous trees." The shed itself is on a levelled contour, on the site of the original structure.
In Noosa's bushy hinterland, Tinbeerwah House by Teeland Architects is another project that has involved necessary rehabilitation of the land. The owners of this house inherited a site that had undergone a substantial amount of clearing. A denuded building platform had been established, but "much necessary intervention in stabilization, retention and drainage followed."
A vital ingredient in taking a genuinely sustainable approach to architecture is considering how our work contributes to the broader ecology of a site, and my hope is that we will continue to see more of this.
Katelin Butler, editor
Follow Houses on Twitter, Facebook and Instagram.
Source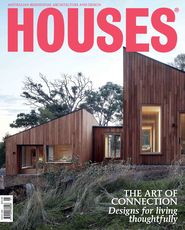 Issue
Houses, February 2018
Related topics