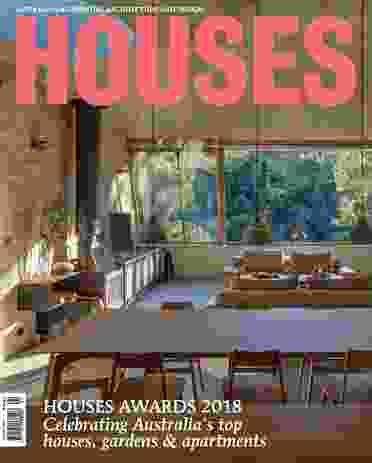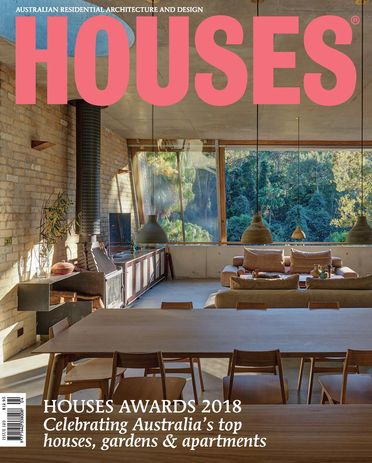 The announcement of our annual Houses Awards encourages reflection on what makes a truly Australian home. The winners contribute to the conversation about how we live today, by responding to climatic conditions and social and environmental concerns, and exploring how we can push design thinking to meet changing needs.
This year's Australian House of the Year, Cabbage Tree House by Peter Stutchbury Architecture, "is a remarkable, complete Australian house that authentically and poetically embraces its landscape setting." An undoubtedly impressive piece of architecture, it is first and foremost a welcoming sanctuary. This home reminds us of the beauty of Australia's natural environment and that we should work with it, rather than against it. Similarly, Coastal Garden House by Neeson Murcutt Architects with 360 Degrees Landscape Architects, winner of the Garden or Landscape category, "intensifies a former domestic garden on site, grounding and immersing the family … in a terraced, episodic sandstone rock terrain." Springhill House by Lovell Burton Architecture, winner of New House under 200 square metres, responds to its delightful rural setting, brief and budget with utility, clarity and rigour.
The winners of the Apartment or Unit and Sustainability categories, Boneca Apartment by Brad Swartz Architects and Nightingale 1 by Breathe Architecture respectively, demonstrate that it's possible to be as comfortable in a smaller-footprint home as in a larger standalone house. The winner of the House in a Heritage Context category, Bolt Hole by Panov Scott Architects, addresses the challenges of providing quality accommodation in inner-city suburbs. Hole in the Roof House by Rachel Neeson and Stephen Neille, a joint winner of the House Alteration and Addition under 200 square metres category, is a clever reworking of a suburban bungalow that suggests a way to update our existing housing stock.
Two Queensland projects – a joint winner of the House Alteration and Addition under 200 square metres category and the winner of the House Alteration and Addition over 200 square metres category – embrace a relaxed lifestyle and provide breezy areas to avoid the harsh sun. Brad Swartz Architects and Zuzana and Nicholas, joint winners of the Emerging Architecture Practice award, contribute to a broader conversation about how architecture can enhance daily life.
Congratulations to all those recognized and thank you to our generous Houses Awards supporters – Cult, Artedomus, Asko, Blum, Haymes Paint, the Heritage Councils of Victoria and New South Wales, Maximum, Sussex, Think Brick and Tractile.
Alongside the announcement of the 2018 Houses Awards, this issue includes a selection of other great projects by Ola Studio, Aileen Sage Architects, Christopher Polly Architect and Andrew Simpson Architects. We also revisit Allen Jack and Cottier's Pymble House in Sydney and profile the work of Make Architecture.
Katelin Butler, editor
Follow Houses on Twitter, Facebook and Instagram.
Source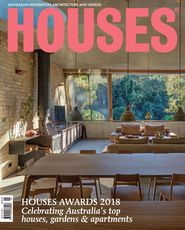 Issue
Houses, August 2018