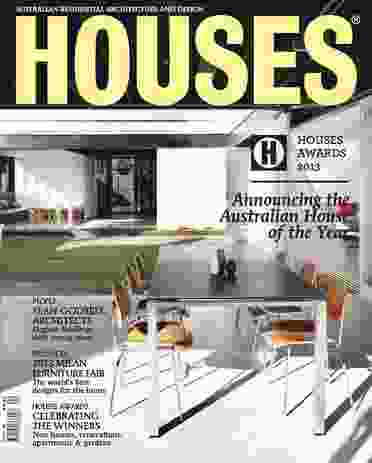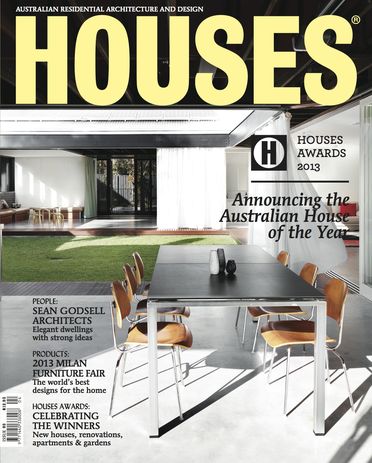 I think you'll enjoy this latest issue of Houses – we certainly enjoyed putting it together! It announces the winners and commendations in our third annual Houses Awards. Once again the jurors were impressed with the array and calibre of projects – a testament to the high quality of work being produced in Australia.
This year's Australian House of the Year, Bisley Place House by James Russell Architect, represents a departure from our previous two Australian House of the Year winners (House in Country NSW by Virginia Kerridge Architect in 2011 and Shearer's Quarters by John Wardle Architects in 2012). Set in an Australian suburban estate, this project is not privy to a spectacular view, nor did it have the budget to be finely crafted – instead, it demonstrates a refreshing solution in a more familiar scenario.
Bisley Place House "rethinks the possibilities that architecture offers Australian suburbia." In fact, this project follows the lead of houses such as the Lyons House by Robin Boyd (revisited in this issue), which "confronts its context." In a similar way, Bisley Place House challenges what is expected within its suburban streetscape. Unlike Boyd's Lyons House, however, this project invites the ordinariness of the streetscape to participate in the architecture. For example, the entire front elevation generously opens to the street, allowing direct access to the kitchen and eating areas, and views into the courtyard.
In this issue we also celebrate the new homes, renovations, apartments and gardens that are winners of individual categories. Thanks goes to all our Houses Awards supporters – Cult, Artedomus, Fisher and Paykel, Geberit, Haymes, Heritage Council Victoria, Stormtech, Think Brick Australia and Viridian. Also thanks to our jury host, SC Land. We're already looking forward to the 2014 Houses Awards!
As well as the Houses Awards coverage, this edition includes projects by Rosevear Architects, Rob Kennon Architects, Gunn Dyring Architecture and Urban Design, Fearns Studio and Andrew Maynard Architects. We profile the finely resolved residential work of Sean Godsell Architects and share our favourite objects from the 2013 Milan Furniture Fair.
Katelin Butler, editor
Follow Houses on Twitter, Facebook and Instagram.
Source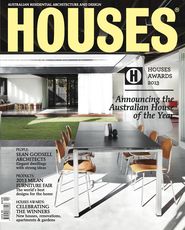 Issue
Houses, August 2013
Related topics