"How do you do?"
That quaint greeting was how associate professor Pia Ednie-Brown chose to open the Practice in Research/Research in Practice symposium held at the Abedian School of Architecture at Bond University and the M3 Architecture office in Brisbane from 27 to 28 July. "How is it that you do what you do as a creative practitioner?" is, as Ednie-Brown elaborated, a question at the heart of practice-based research, and one that provided a robust framework for the 17 local and international speakers to discuss and explore the nature of creative practice research over the two-day event.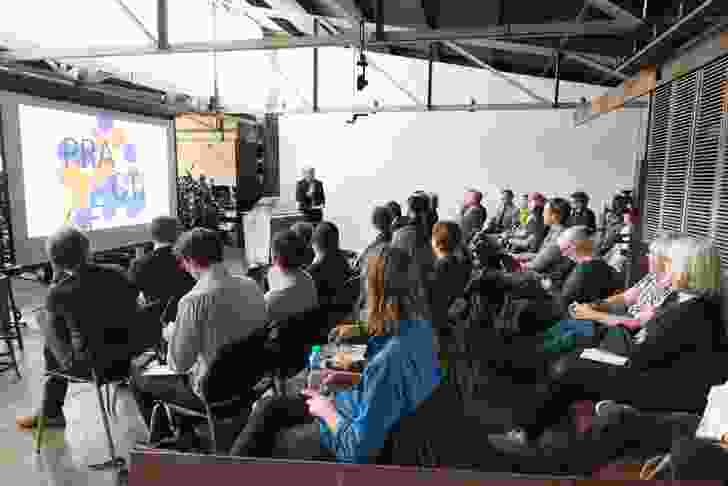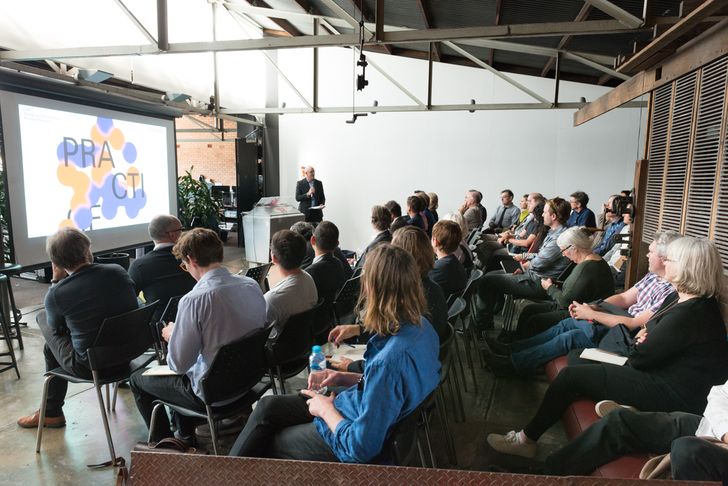 Organized by Bond University, QUT and the University of Adelaide in collaboration with M3 Architecture, the event was supported by the Design and Architecture Practice Research (DAPR) grant from the Australian Office of Learning and Teaching, which is led by RMIT in association with 14 schools of architecture and design across Australia.
As one would expect, given the themes of the symposium, virtually all of the speakers have a foot planted firmly in both academia and practice. Those who aren't aligned with an institution – such as Michael Banney of M3 Architecture, or Stuart Vokes and Aaron Peters of Vokes and Peters – lead exemplary research- and ideas-led practices, and in the case of Banney, also engaged in the practice-based PhD program at RMIT. What resulted, then, was a rich and varied discussion of the diverse forms that practice-based research may take, its value both within academia and the profession, and the challenges that are still faced to have what is a somewhat non-traditional form of research accepted within the academic institution.
Following introductions by convenor Chris Knapp of Bond University, the first session of panel presentations sought to give an overview of the key tenets of creative practice research, with presentations from Pia Ednie-Brown (Chair of the Practice Research Symposium, RMIT), Marcelo Stamm (Australian Research Innovation Centre, RMIT) and Laurene Vaughan (deputy dean and professor of media and communications, RMIT). All three speakers were uniquely positioned to reflect upon the long running development of the RMIT School of Architecture and Design practice-based PhD program, to which all have contributed greatly over many years.
Directly addressing the sort criticism that this mode of research sometimes attracts, Vaughan was careful to emphasise that whilst all practice by its nature involves research, simply carrying out practice does not automatically constitute research: a false assumption that often forms the basis of critiques of this mode of inquiry. To constitute research, reflection upon the practice must lead to the explication and bringing to the surface of knowledge that would otherwise remain hidden.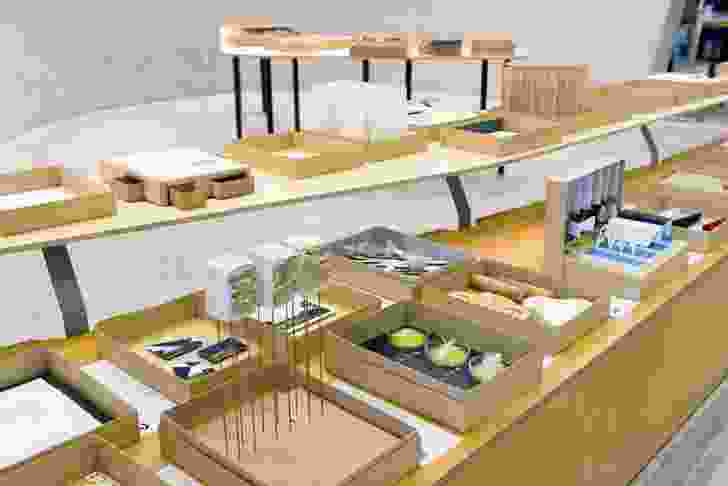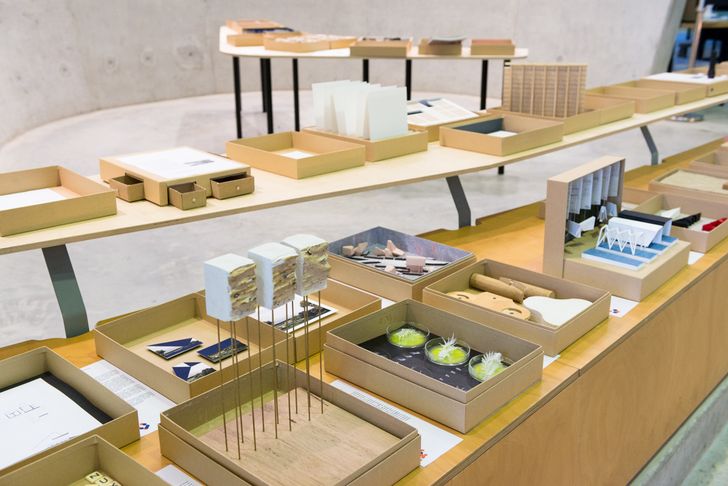 The implications of practice-based research for undergraduate design teaching, and the challenges of instituting new creative practice PhD programs in architecture and design schools nationally were discussed in Thursday's second panel session, led by three practitioners and academics from three separate institutions.
Themes of resistance to the practice-based model continued with Urs Bette (University of Adelaide, Urs Bette Architecture), who holds a PhD from RMIT, and discussed the lengthy and at times arduous process of establishing the PhD by Design Research program at the University of Adelaide School of Architecture. Among the challenges faced in establishing the program include the sourcing of stable, ongoing funding for the Design Research Collective (DRC) Colloquium, modelled in part on RMIT's biannual Practice Research Symposium, a focal point for that community. Bette acknowledged that whilst the RMIT model provides an invaluable precedent, the Adelaide program aspires to evolve its own place specific structure and culture.
Session two continued with Zuzana Kovar (Griffith University, Zuzana and Nicholas) discussing the very early steps to establishing a practice-based PhD at Griffith, for which the Queensland College of Art already serves as a useful precedent within that institution. Along with Kim Baber (University of Queensland and Baber Studio), Kovar discussed the value of research-based activity within undergraduate design studios, where students are encouraged to develop a sensibility that recognises research as integral to design practice.
Bob Sheil, director of London's Bartlett School of Architecture, delivered Thursday evening's keynote presentation, speaking to the evolution of his own creative practice alongside his role as an educator at the Bartlett. The energy with which Sheil discussed his enthusiasm for thinking and researching through making, as though nothing could ever be more natural, was a highpoint among the consistently engaging presentations across the two days. Sheil noted the opportunities presented by the closing gap between information and fabrication technologies, warning that architects can no longer dwell exclusively in the realm of drawings and information, lest we wish to cede further control over the way buildings are made.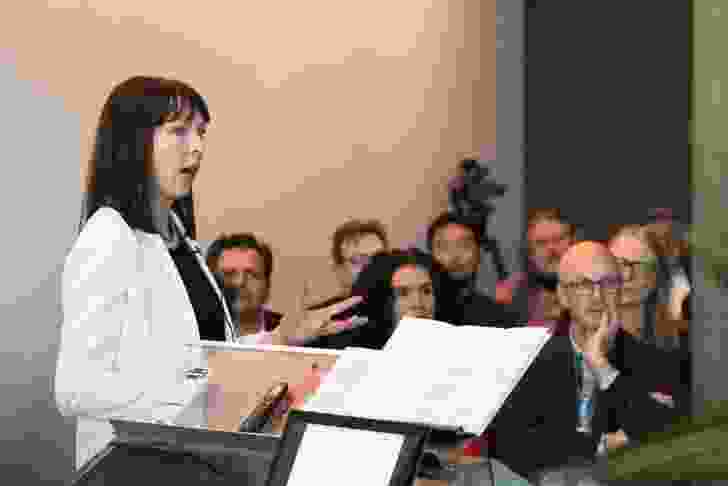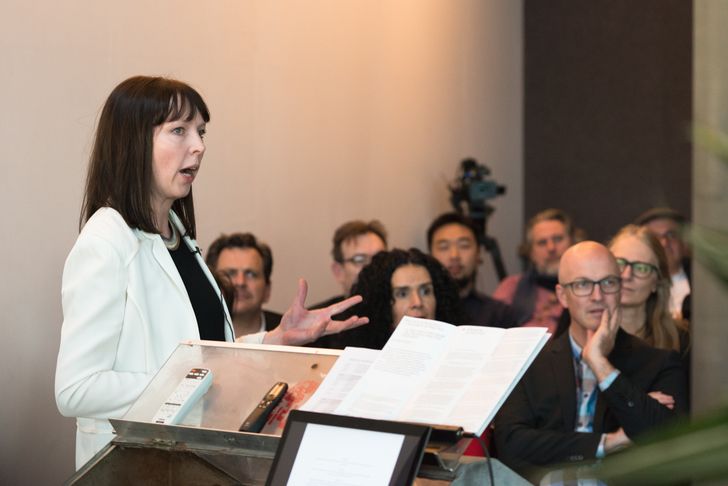 The venue for Friday's session of panel presentations shifted to the wonderful Brisbane office of M3 Architecture, appropriately signalling a change in focus from an academic context to a practice one. The day included presentations from Martyn Hook, Michael Banney, Stuart Vokes and Aaron Peters, Amy Muir, Vivian Mitsogianni, Sam Kebbell, Nigel Bertram, and keynotes from Carey Lyon and Bob Sheil. These practitioners testified to the value of research-led practice by demonstrating their impressive capacity to articulate precisely what, how and why they do what they do. Such an explication and surfacing of otherwise tacit knowledge benefits the individual practice in the making of further work and builds the discipline when turned outward and shared in such a forum.
The presentations made across the symposium's two days were marked by the generosity and openness with which practitioners shared the inner workings of their practices. Michael Banney, for instance, relayed a watershed moment in his PhD where he became cognisant of the central importance of stitching a project narrative together from personal and project related anecdotes – a turning point that Leon Van Schaik might refer to as the "PhD moment."
Evidence of the strength of the Queensland community of practice was represented by the Practice In a Box exhibition that coincided with the symposium. The second iteration of an exhibition that first took place through the RMIT Architecture, Design and Art Practice Training-research (ADAPT-r) program presented work submitted by a number of local practitioners that was housed and displayed in the consistent format of a Muji box. Artefacts including models and Polaroids resulted in a rich and diverse sample of the local architectural community. The exhibition will travel to Melbourne and Europe for subsequent Practice Research Symposium events.
As a Brisbane-based practitioner myself, it was gratifying to attend a symposium of such high calibre that incorporated local, national and international practitioners, and strengthened a sense of an internationally distributed, yet highly connected community of practice. For that the event convenors should be commended.
(Disclosure: The author obtained a PhD through RMIT and was represented in the Practice In a Box exhibition that coincided with the symposium)
Related topics