As if the bollard-ization of Melbourne's public spaces in 2017 weren't enough, we're ending the year with a bang – the announcement that Federation Square's Yarra building is going to be demolished and replaced by a flagship store for the corporate behemoth, Apple.
The Victorian state government insists it offered Apple no funding or incentives and that Apple will cover the costs of demolition, construction and the restitution of 500 metres of public space.1 However, the government is offering an incentive: Melbourne's heart and soul and key public address. Quite frankly, the price is too high.
Public space and commercial offerings are not mutually exclusive — in fact commercial tenancies that provide people a place to meet, to access services, to eat and drink, and to come together with friends and family are a valuable part of the network that sustains a vibrant public realm. However, it seems that in this case the state government has conflated the activation of public space with its commercialization. Apple is not in the business of bringing people together. It is in the business of selling people technology and this is a very different type of commercial tenant to the tenants that currently occupy Federation Square.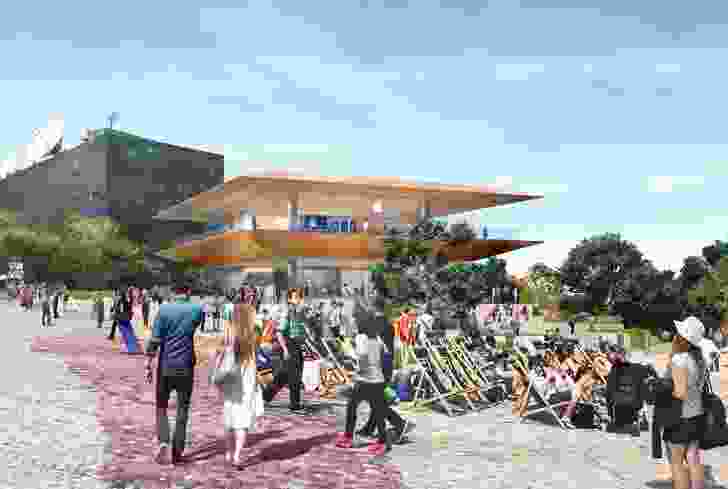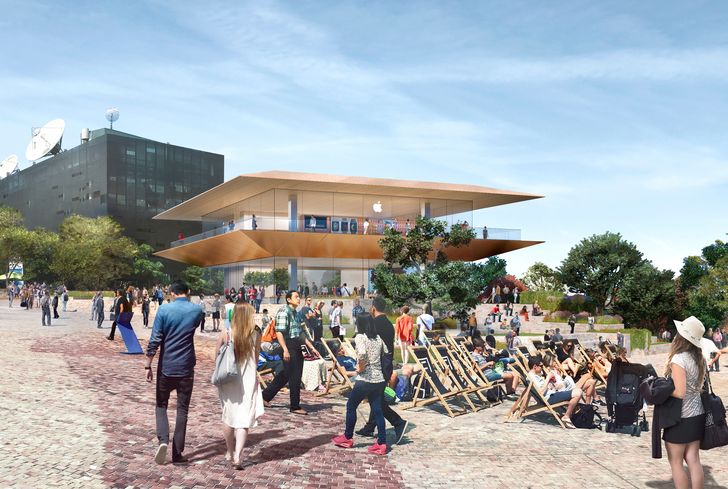 Federation Square operates under a Civic and Cultural Charter and its stated vision is to be "recognised internationally as a contemporary world site and Melbourne's inspirational public space."2 It is a space of the people, for the people. In addition, the Federation Square Civic and Cultural Charter addresses the type of retail outlets incorporated within the site. It states:
Retail outlets will be incorporated within the development on the basis of a relationship/theme with the major users, and upon a level of contribution to the cultural and civic objectives [author's emphasis] of Federation Square. 3
These civic and cultural objectives include representing "Melbourne as a leading city for the arts and for innovation and creativity in all forms of cultural expression" and reflecting "Melbourne's cultural diversity in its overall operations and programming."4
So what is Apple offering back, culturally and civically, to Federation Square? Free daily lessons on how to use Apple products, apparently.5 We have truly reached the point of peak cynicism when we argue that an exercise in brand building is enough in the social and cultural context of Federation Square.
The Greens Melbourne City Councillor, Rohan Leppert, has accused the Planning Minister, Richard Wynne, of using the Planning and Environment Act 1987 to "exempt the requirement for public exhibition (and opportunities for public submissions)".6 The Act states that the Minister may exempt himself or herself if "the Minister considers that compliance with any of those requirements is not warranted or that the interests of Victoria or any part of Victoria make such an exemption appropriate."7 This is a charge that we should all take very seriously. As Melburnians, Victorians, and, in fact, as Australians, Federation Square is ours and we should fight to have our say in any changes that will significantly influence its form and its capacity to deliver on its civic promises.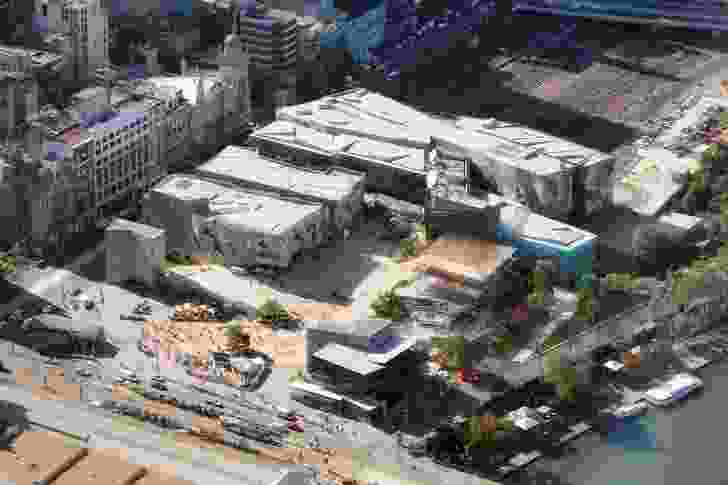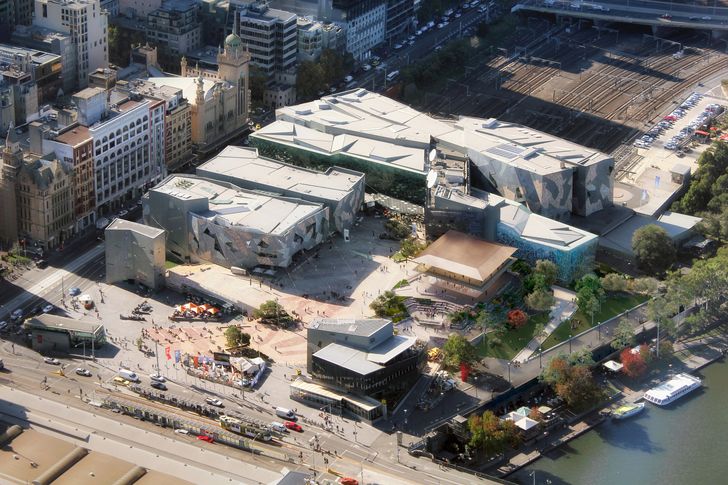 The expansion of the privatization of public space is becoming an increasing concern for cities and citizens around the world. In 2001, Brazil enshrined the right to the city into law8 and recently Sadiq Khan, the mayor of London, announced plans for a charter to regulate the management of London's privately owned public space.9 Although Federation Square is managed by a corporate entity — Fed Square Pty Ltd — it is owned by the Victorian Government and is therefore accountable to the general public. And it is becoming increasingly apparent that it is up to us to hold the government accountable. The recent censorship of an anti-Adani mine presentation at Federation Square10 is cause for serious concern and in this context one can only wonder at the influence a powerful global brand, such as Apple, might exert over its public spaces. Dissenting voices are not typically encouraged by corporate entities but dissenting voices are the voices that negotiate public opinion and define public values. They are essential to a robust democracy, as are the spaces in which we are able to voice these opinions.
The success of Federation Square has been built through trial and error, on the shoulders of countless people – from Hoddle who did not include any open civic space for public gathering in the grid, through the failure of City Square, to the construction of Federation Square and its development into the well-loved civic space it is today. These changes show us the good and the bad of public space. They show us how hard it is to create great public spaces and how easy it is to let them fall into disrepair. They show us that the city changes and we need to be prepared to fight for how this change takes place. Have no doubt, the issue here is not about architecture or the aesthetic of any proposed building. This is about the ideology that underpins our public spaces and the vision we have for our cities.
Federation Square is an intrinsically Melbourne place, it is not iconic like Sydney's Opera House—it is not a jewel on a necklace described by a series of beautiful bays. It takes a while to appreciate. It has hidden corners and awkward staircases. Its proportions are a little bit ugly and its relationship to the Yarra is oft debated and much bemoaned. And yet, it is warm and inviting and understated—it is celebratory in a way that only Melbourne can be. Federation Square is Melbourne's and it works because it is so uniquely Melbourne. It seeks to be local and international but never global, unlike Apple, whose global bland – excuse me, brand – is built on global ubiquity and very seldom on local nuance.
The changes to Federation Square deserve to be debated – publicly, proudly and loudly. Here's to hoping that the state government has seriously underestimated the place that Federation Square holds in our hearts. It's time to take to the barricades and work out how to chain ourselves to those concrete bollards.
Related topics