A community-based organization in Melbourne's St Kilda has launched a $5,000 ideas competition to reimagine a historic jetty.
Brookes Jetty at St Kilda Beach was originally a 1.2-metre-wide slender timber structure at the end of a concrete storm water drain. The jetty was popular and culturally significant to local residents. "People had married on it, had their ashes thrown from it, written poems and songs on it, painted it, ate their fish and chips on it, and above all swam from it," the competition brief states.
The timber jetty was demolished by Parks Victoria in 2015, leaving only the concrete drain remaining. In May 2019, Melbourne Water covered the structure with a large metal cage, which also drew ire from some local residents and comparisons to a "prison camp."
The Bring Back Brookes Jetty committee, which formed in 2016 following the demolition, launched the design ideas competition, also known as the Leighton Prize, in the hope that it could generate public interest and funds to rebuild the jetty.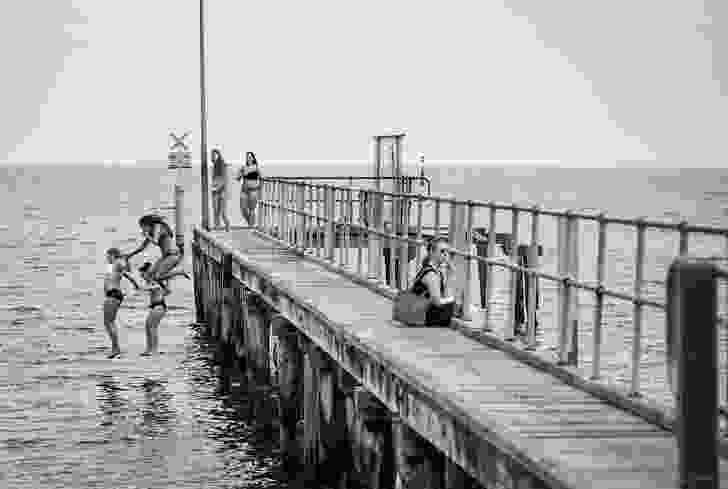 The competition is supported by City of Port Phillip mayor Dick Gross, who said at the launch, "It was an important part of the foreshore and its loss is palpable and still mourned."
"St Kilda Beach is Victoria's most visited beach and instead of having an elegant little historic pier, it has a stump."
The competition is seeking design ideas for the replacement of the jetty that "supports and expresses the St Kilda seaside experience and adds to St Kilda's seaside built heritage."
The competition brief calls for "a fun place for recreation" that could be enjoyed by diverse groups of people and designs that will reflect St Kilda's character and alternative popular culture, inject vitality into the precinct, and rethink and expand the role and design of jetties.
Submissions will be assessed by a jury comprising Dimity Reed (retired architect), Christine Phillips (architect and lecturer at RMIT), David Brand (architect and City of Port Phillip Councillor) and Frank van Haandel (owner of Stokehouse).
The competition closes 31 January 2020. winner will be announced on 28 February 2020.
The winner will be awarded a $5,000 prize donated by the Leighton family. For more information, click here.
Related topics