The Sculpture By the Sea exhibitions have been held at Bondi Beach every year since 1997 and at Cottesloe Beach, Perth, since 2005. The Illums Box by architect Mano Ponnambalam and Jenny Hien was exhibited as part of the 2009 Sculpture by the Sea exhibition at Bondi.
Sited at the end of a stormwater drain on Tamarama Beach, the Illums Box had different experiential qualities throughout the day. The function of the box was interchangeable – a popular cubby house for children playing at the beach during the day, a beautiful light box for people to enjoy the beach at night, a viewing box that frames the view of the horizon beyond or quite simply a sculpture to appreciate the play of light.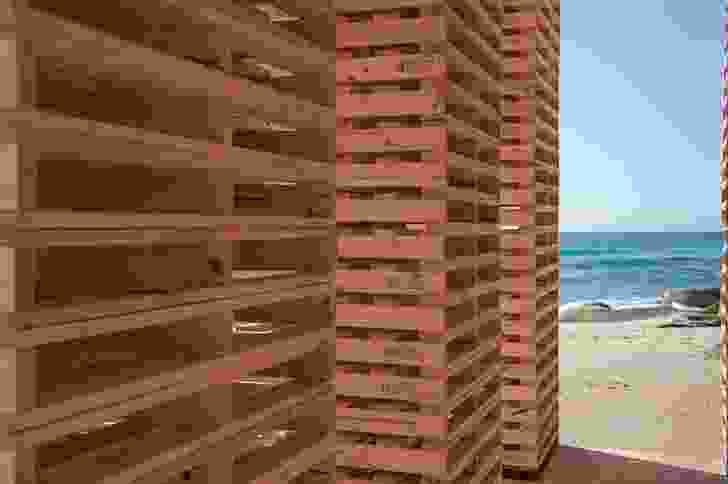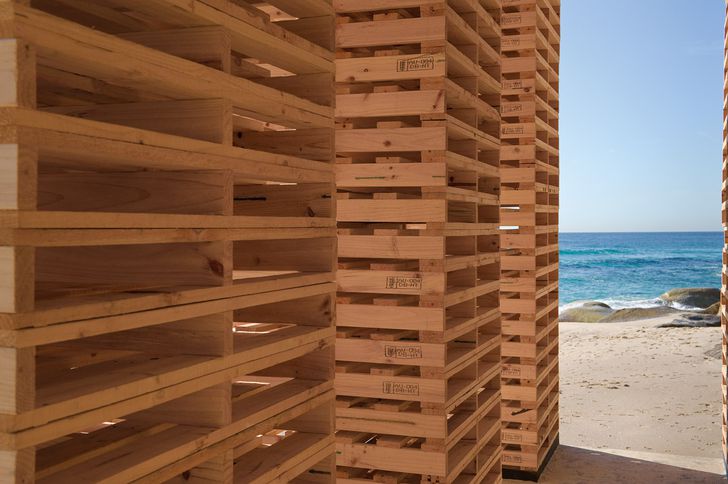 The Illums Box was built from three hundred plantation pine timber pallets, each with a 1,100 mm × 1,100 mm dimension. Due to its siting on the beach, it was necessary for the box to withstand winds of up to 150 kilometres per hour. As a further design constraint, there were strict regulations from the council about interventions at this much-loved beach location. In response, the sculpture (weighing six tonnes) was anchored at only six strategic points onto the concrete base below (the stormwater drain) with 1.5 mm thick galvanized bracing straps. The structural solution is a good example of how modular design can be used for maximum efficiency and cost effectiveness.
Another way in which disturbance to the site was minimized was to make the sculpture fully self-sufficient. The lights were powered by batteries that were charged throughout the day by solar panels fitted to the top of the sculpture. These artificial lights give the sculpture a new life by night.
Finally, but most importantly to the designers, at the close of the exhibition, all materials were either reused or recycled. This, paired with the economic and efficient use of modular design, meant that waste from the project was nil.
Source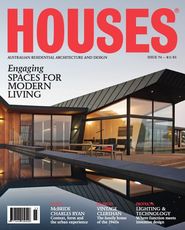 Related topics