Sue Carr began her interior architecture practice INARC in 1971 after studying interior design at RMIT University and working in small and large architecture studios in Melbourne. Now known as Carr Design Group, INARC specialized in hospitality, residential and commercial fitouts, with particular emphasis, unrecognized at the time, in modernist architectural detailing, restrained lines and custom-designed furniture and fittings.
Carr's completed projects include the Australian Stock Exchange in Melbourne (1991), the first to reinterpret the traditional trading floor; Citibank's groundbreaking fully automated, unmanned banking centre in Sydney (1994); workplace designs for major corporate clients such as Norton Rose Fulbright, Allens Arthur Robinson, Transurban and The Boston Consulting Group; and major hospitality projects for The Westin Melbourne, Hilton Hotels in Adelaide, Sydney and Perth, Mercure Melbourne, Pool Resort and Hotel in Port Douglas and Cable Beach Resort in Broome. More recent projects include Royal South Yarra Lawn Tennis Club and Willow Creek Vineyard and Hotel on the Mornington Peninsula. Each of these projects demonstrates a capacity to push conventional boundaries and shows Carr's commitment to design excellence.
Here, Carr shares her insights into the approach, processes and culture she has instigated at Carr Design Group.
What is the studio's process when coming up with concepts for a new project?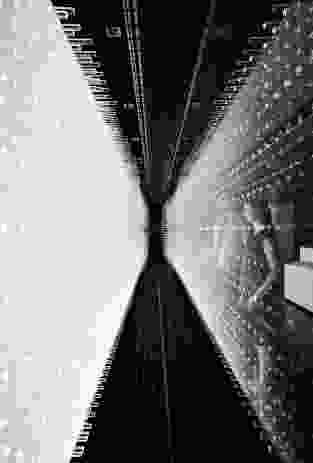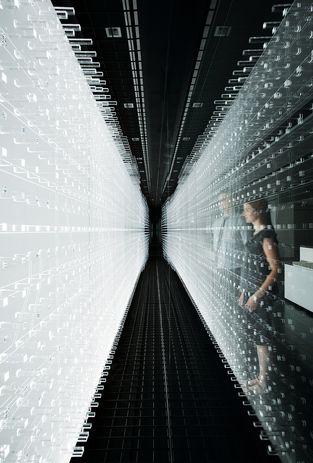 Sue Carr: It begins with an idea. When we start a project, the most important part is the initial concept that comes out of the design brief. It's important that everyone understands the idea because the idea is the power of a great project.
There are no walls in this studio – so there are always people listening to others on the phones, in forums and workshops, or just simply communicating. It might sound like an impossible environment to work in, but I have only ever worked in an environment like this. All our administrative people sit centrally, which I think works as they understand what's going on and are aware of the processes.
I believe one of the key factors in this business has been our workshop approach to every project. It's non-hierarchal. I sit in the studio with everybody else so, yes, I am hands - on with the majority of projects and overview.
The team is fantastic at maintaining this incredible energy and sense of excitement with every project. This in turn creates a strong dynamic within the office because it is the sharing of the ideas, the experience and the expertise that produces the best work. In fact it is the best of both worlds – experience combined with the enthusiasm and vibrancy of the team. Every day I am handing as many opportunities as I can to the team, guiding them and allowing them to learn.
What also remains consistent, despite the size and nature of the project, is our commitment to ensuring our client's success by using design excellence, budgetary control and exceptional service as a major instrument of that success. Our enduring relationships with many clients are testament to this and always, the most successful projects are those with clients that challenge us and then fully support the outcomes.
How would you describe the work culture at Carr Design Group?
SC: It's important that everyone is accountable. The overall outcome that is expected can only come in a studio environment like this.
Every second Wednesday, we have a lunchtime or an after work forum, where designers and architects deliver a presentation either on a project they've just completed, a trip they've just come back from, an experience, a learning curve. These forums are an extremely important part of the business because I strongly believe you have to be able to speak in front of your peers. It also allows the team to have an understanding about what's happening with the practice and have the opportunity to learn from other people's mistakes or experiences.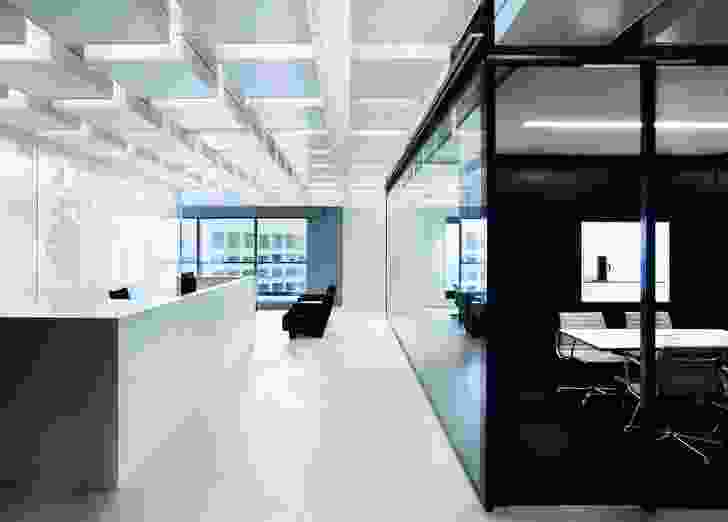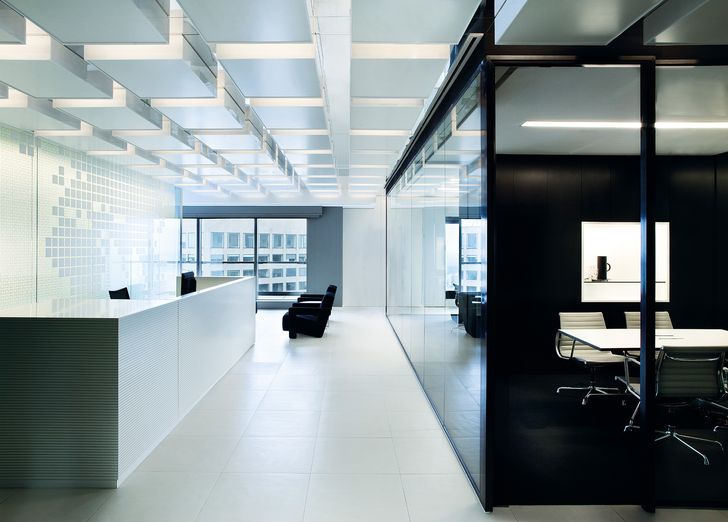 The business has survived three recessions. How do you make a resilient business?
SC: In my field, out of bad always comes good. You learn in bad times. You learn that you cannot rely on the last job as a reference to get more work. You learn that when times are tough, the small pool of work that is available is fought for by everyone. Through the recessions, I've learnt about the importance of marketing. In the past we have relied on winning awards, public speaking, publications and books to promote the firm, but we have never relied on communications as a core part of the business. This changed with the 1991 recession. We realized that communications is an essential part of our business.
What's your approach to building and having good client relationships?
SC: The key to building good client relationships is about delivering a responsive service as well as design excellence. You need to respect the clients and respond promptly to calls and emails. This is fundamental to a successful business.
Why is mentoring important to you, and how important are graduates to the business?
SC: I am passionate about education and the Carr Graduate Program we established many years ago. I strongly believe new graduates are of critical importance to the design profession, representing the future of the industry as a whole. The graduates we have employed over the years have continued to inspire me in their ability to endlessly produce innovative, fresh ideas and constantly challenge the status quo.
The quality of design courses has grown from strength to strength, arming these graduates with a strong and dedicated focus on the foundation elements and theories of design and providing the platform from which to create distinct, responsive, functional and dynamic environments for living and working. I watch these graduates as their ideas go from the page to life as they sketch, model, sculpt, and digitize. I like to think I provide a hands-on setting where there is encouragement, support and appraisal in an open, energetic, stimulating environment. The fresh outlook, intelligence and process improvements that graduates bring to our practice is considerable. The design industry needs graduates who are not only talented but who also have the work-ready skills that are so highly regarded by potential employers. Importantly it is the passion, drive and commitment to the design profession that seems so evident in the graduates we employ. The graduates we have employed over the years have contributed an enormous amount to this business and I am extremely proud of them all: many are now regarded as some of the best designers in Australia.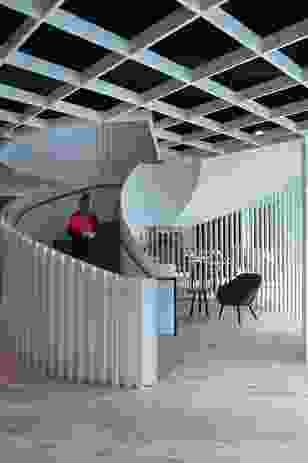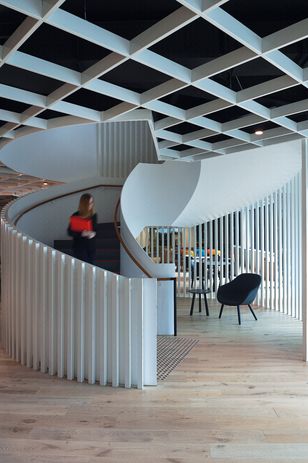 What advice do you have for young designers?
SC: My advice to aspiring leaders has always been to "vehemently maintain a clear vision of what you want to achieve and constantly communicate that with your team." A leader should maintain an unequivocal passion to achieve the goal, develop the capacity of the company to achieve it and then be prepared to turn it all on its head when external factors shift, as they so often do.
In a very complex and volatile world, I have found that being able to think for yourself is so important – employing others to do this for you is completely counterproductive. You need to be able to trust your workforce. If they know you want them to succeed, they will take the challenge. The importance of humility and modesty cannot be understated and should be part of everyday life.
What do you love most about what you do?
SC: The opportunities presented to us as interior designers are infinite. As designers we have the unique opportunity and inevitable responsibility to define spaces. The future will see designers called upon to have more technical knowledge in specialized areas, possess strong skills to work as a team, work more closely with related professions and accept greater responsibility and accountability for the protection of the natural environment.
Source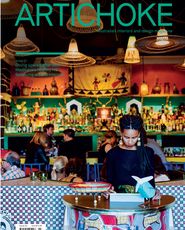 Issue
Artichoke, September 2015
Related topics