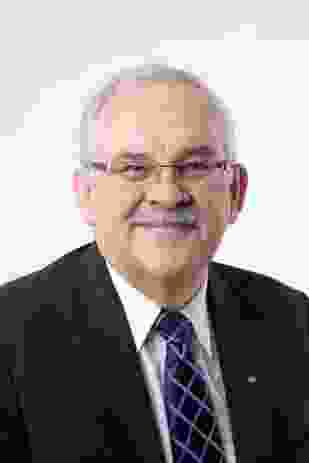 More than 120 of Australia's leading practitioners in healthcare design gathered together in Melbourne in March 2015 for the inaugural Health Care/Health Design, a one-day forum about the future of healthcare design.
Presented by Architecture Media, the Design Speaks forum was structured around three sessions, each commencing with a keynote address and followed by a moderated panel discussion and audience questions.
In his keynote address at Health Care/Health Design, Stephen Duckett, health program director at the Grattan Institute, examined how the delivery of healthcare has dramatically changed over the past fifty years. He also spoke about the changes to funding, ownership and delivery of healthcare in hospitals and general practice seen in this time.
Stephen spoke with Ron Billard, director of Billard Leece Partnership, about what architects can learn from healthcare professionals when designing hospitals, the importance of flexible spaces, and what an ageing population means for healthcare facilities. Watch the interview below.
Health Care/Health Design thanks its sponsors ISIS (principal partner), Forbo Flooring Systems and Dulux (major partners) and The University of Melbourne – Melbourne School of Design, Prototype and Knauf (supporting partners).
The next Design Speaks one-day forum is Work Place/Work Life in Sydney on 18 August 2015. It will focus on the issues shaping workplace design. For more information or to subscribe to invitations to future Design Speaks events, visit the Design Speaks website.

Related topics