Ngarara Place, a Indigenous landscape designed by Greenaway Architects, has opened at RMIT University's city campus.
The initial idea for Ngarara Place came from RMIT Ngarara Willim Centre – to build a visible presence and recognition of the Aboriginal and Torres Strait Islander people, cultures and histories as connected among the lands of the Kulin Nations in which RMIT stands.
The design of the space draws on four key pillars – connection to Country, cultural motifs, contemporary Aboriginal art and knowledge exchange.
Created, designed and built by a mainly Indigenous team, the space includes an Indigenous-themed courtyard area, amphitheater-style seating, sculptural laser-cut smoke pit, and a space to host ceremonies, gatherings and events.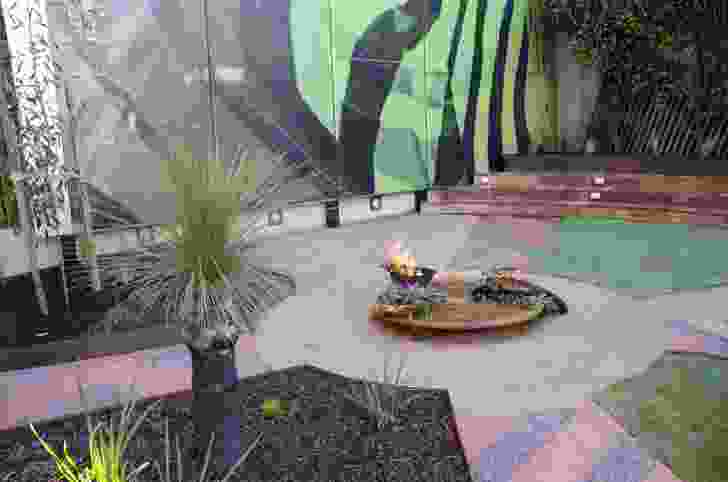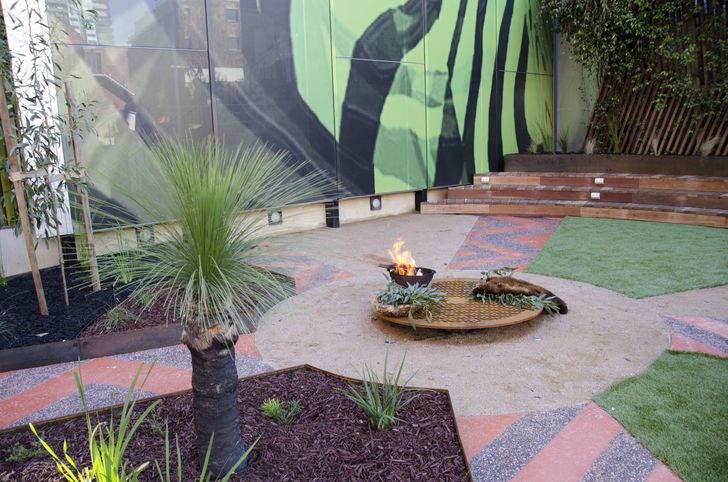 Greenaway Architects' director Jefa Greenaway, the first Indigenous registered architect in Victoria, said the initial starting point of the project was to reinforce the importance of Aboriginal people's connection to Country. This idea was explored through the seven seasons of the Kulin Nation, an alliance of five Indigenous tribes in south central Victoria.
"Consequently this aspect saw the division of the design into seven sections, with six on the ground plane and one vertical plane," Greenaway said.
The second key element of the design is the cultural motifs, which include a number of radiating arms which reach out to adjacent buildings. These design features infuse cultural motifs that pick up on Indigenous cultural and artistic practices, namely traditional carving practices and body paint, represented through etched paving graphic.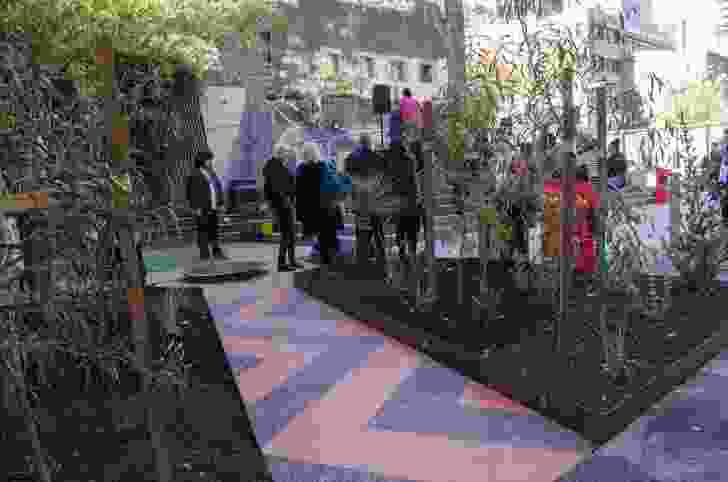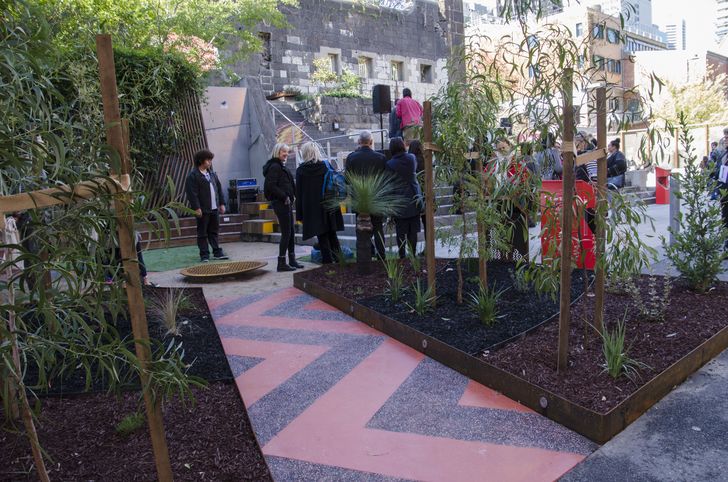 Contemporary Aboriginal art is the most visible gesture in the design. Specifically curated by Aboriginal digital artist Aroha Groves, the piece evokes nature, place and connections to Country and acts as a backdrop that reinforces the landscape setting in which it is located.
Greenaway said the space acts as a place of pause or contemplation within the bustle of a busy university. All the plants used in the space are endemic and are used to communicate the importance of landscape in sustaining life and cultural practices, including some that are traditionally used for edible, medicinal and practical purposes.
"The landscape reinforces and reveals layers of history and meaning through an active gesture of reconciliation, while infusing Indigenous sensibilities within the heart of Melbourne and begins to broaden the frame of reference in which people can connect to place," Greenaway said.
Related topics