A massive, inflatable structure has been installed in Melbourne's Federation Square, where it is open for exploration by the public until 28 January.
Designed by Alan Parkinson of British company Architects of Air, the structure, known as a "luminarium" is a temporary inflated PVC form inspired by Gothic architecture, geometry and nature.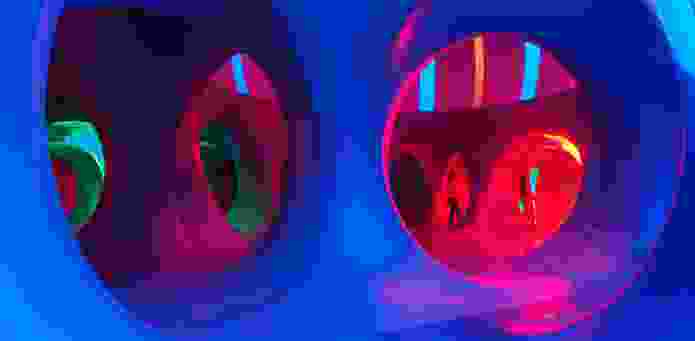 Established in 1992, Architects of Air has set up luminaria in various forms in more than 40 countries.
Parkinson has designed more than 25 luminaria since 1985. Of these, the Arboria model, currently touring Australia, travelled to the Sunshine Coast in 2017 for the Horizon Festival, and is scheduled to appear at the Womadelaide festival in Adelaide in March.
Fully wheelchair-accessible and air-conditioned, the structures are lit internally only by natural light passing through the plastic skin.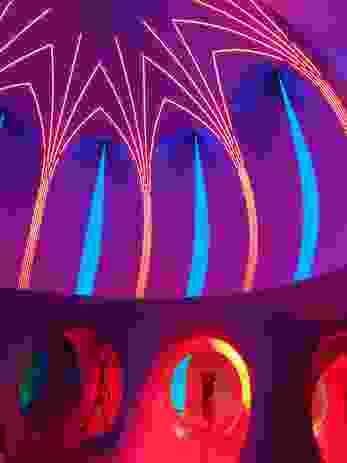 The tree-inspired Arboria comprises three eight-metre-high domes with unique leaf motifs and three "tree-like structures," which are arranged around a main dome. Capped with a 10-metre-high cupola, the main dome references the gothic vaulting of the chapter house in the English city of York Minster.
A soundscape played throughout the structure consists of a composition by musician and soundscape ecologist Alice Eldrige. The composition combines Eldrige's own piano compositions with sounds captured in the Ecuadorian Cloud Forest, which were recorded to manage its biodiversity.
Various luminaria have toured Australian cities in the past. The Mirazozo model was installed on the Sydney Opera House forecourt in 2010 while Exxopolis was installed in the same location in 2014 and at the Australian Centre for Contemporary Art (ACCA) in 2015.
Related topics