Ingenhoven Architects and Architectus have won a competition for the design of a 270-metre mixed-use tower on Sydney's George Street.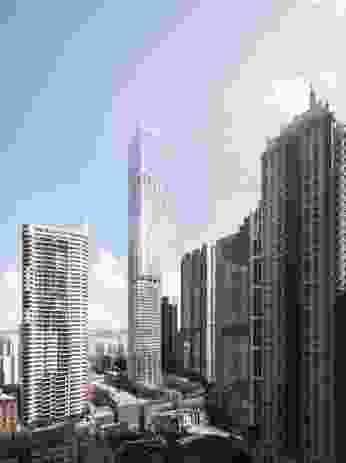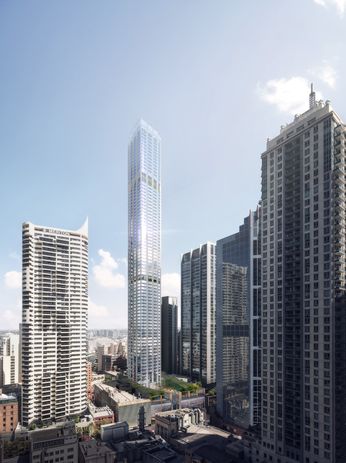 The 80-storey tower will feature a slender, curving profile and is described by the developer as an "environmentally and socially sustainable future-oriented development."
The two practices previously collaborated on the 1 Bligh Street commercial tower in Sydney's CBD. The tower received a number of awards, including the Harry Seilder Award for Commercial Architecture at the 2012 National Architecture Awards.
Christopher Ingenhoven, founder of Ingenhoven Architects, said, "Now we have combined our expertise once again by designing a tower which will be highly integrated in the existing surroundings and offer a great public domain. This urban approach is based on the philosophy of a well-connected public and conceives of the tower as being a 'friendly neighbour.'
"The combination of different uses and the timeless design of the building are integral parts of an environmentally sustainable approach but also expression of a deep understanding of the project goals."
Ray Brown, managing director of Architectus, said the tower was a "very exciting project for Sydney."
"It will rejuvenate George Street's entertainment precinct with new retail, community facilities, potential hotel and high-quality apartments.
"The tower will present as a singular elegant form on the skyline of Sydney with the vertical structure emphasizing height and slenderness while the subtle curving facade addresses views in all directions."
Related topics