The world's biggest furniture fair is also fertile ground for designers to demonstrate lateral thinking through collaborations with manufacturers. ArchitectureAU rounds up some of the most noteworthy installations of 2019, which range from a riotous field of wild grasses to a prismatic corridor underneath a railway station.
Linda Tegg and Jil Sander
Australian artist Linda Tegg has teamed up with the joint creative directors of fashion label Jil Sander creative directors Lucie and Luke Meier to fill a room in the designer's Milanese headquarters with wild grasses and other plants.
The installation builds on Tegg's work with Melbourne architecture practice Baracco and Wright on the Australian pavilion in the 2018 Venice Architecture Biennale, which saw native and endangered wild grasses from Victoria installed in the gallery space.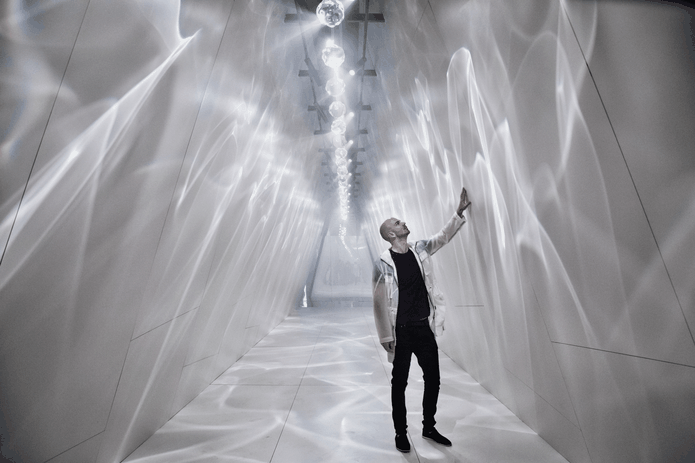 Cosentino – Raytrace
Architectural surface manufacturer Cosentino has collaborated with Benjamin Hubert of Layer on an installation that brings light to the historical vaulted warehouses beneath the Milano Centrale station railyard.
Hubert has made use of Cosentino's Dekton ultra-compact surface range in the creation of Raytrace, which comprises a sculptural, 25-metre-long triangular passage, lit by LED lights designed with the "poetic idea of bringing water back to this material with light, shape and architecture for a surprising experience for the visitor," according to Hubert.
The installation makes use of Dekton Slim, a new product that has a thickness of only four millimetres.
"The intention of Raytrace is to inspire architects and designers to think about the future of architecture, and use our material in new ways," said Santiago Alfonso, Cosentino's vice president of marketing and communication.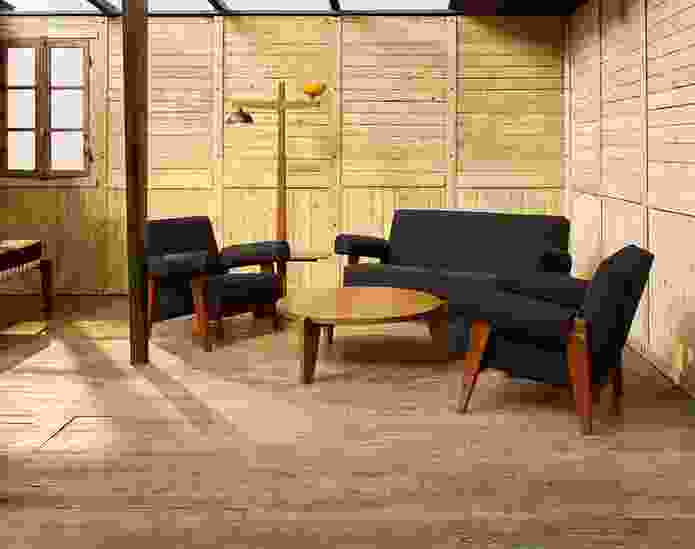 Kvadrat and Raf Simons – No Man's Land
Textile producer Kvadrat is displaying the sixth iteration of its range of fabrics designed by fashion designer Raf Simons in a novel installation that comprises number of pre-fabricated buildings by modernist architect and Le Corbusier disciple Jean Prouvé.
The buildings contain a seated area for visitors, a mocked-up home, and a workshop that allows guests to get hands-on experience with the fabrics. Simons chose Cassina's Utrecht furniture set deisnged by Gerrit Thomas Rietveld, upholstered in Kvadrat fabric, for the seating area.
Simons has worked with Kvadrat on the range since 2014. The 2019 iteration is informed by Simons work in fashion and natural fibers.
"I am interested in all the qualities that have an origin in fashion like bouclé, tweed and corduroy," he said. "Because of the density that is needed for furniture in order to make it last in the long run, it becomes even more interesting, I think."
Kvadrat products are available in Australia from Kvadrat Maharam.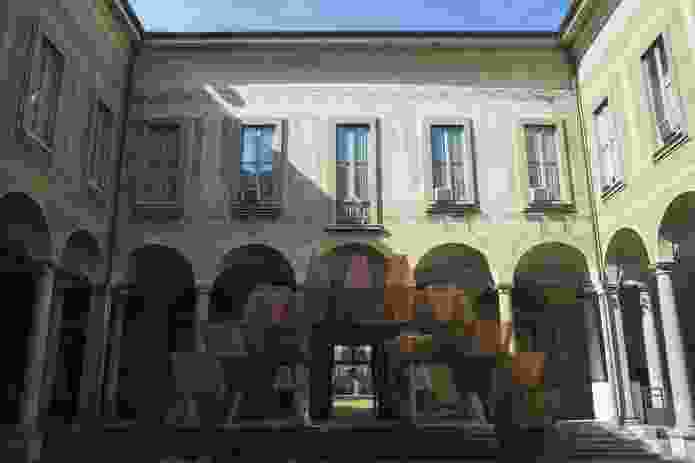 Cos – Conifera
Fashion brand Cos is a staple exhibitor at Milan, having come to the party in the past several years armed with vibrant installations.
In 2019, the brand has partnered with London-based French architect Arthur Mamou-Mani for an installation at the Palazzo Isimbardi that makes use of both emerging and sustainable technologies.
Titled Conifera, the structure comprises seven hundred interlocking "bio-bricks" that were 3D-printed using wood and bioplastic.
Mamou-Mani said, "I hope the visitors will appreciate the futuristic high-tech aspect of the installation, but also that it is deeply poetic."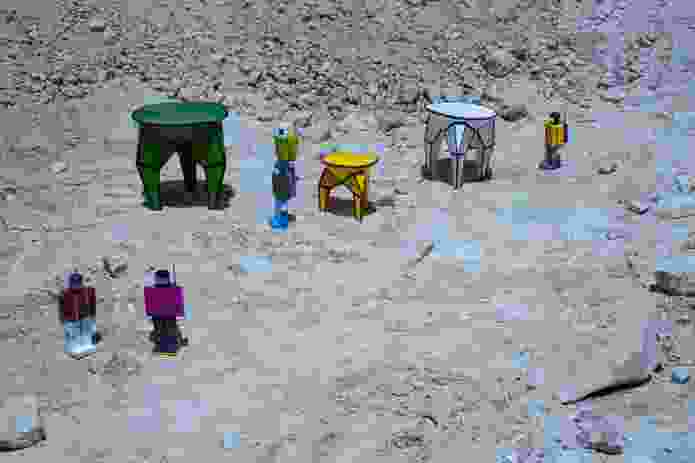 Marni – Marni Moon Walk
Another stalwart of the Milan fair, fashion house Marni this year goes to the moon with its 2019 installation.
The Marni Moon Walk takes visitors on a "sensory" journey through a grey moonscape that is the backdrop of a range of colourful products made by a community of artisans in Colombia that Marni has worked with for a number of years.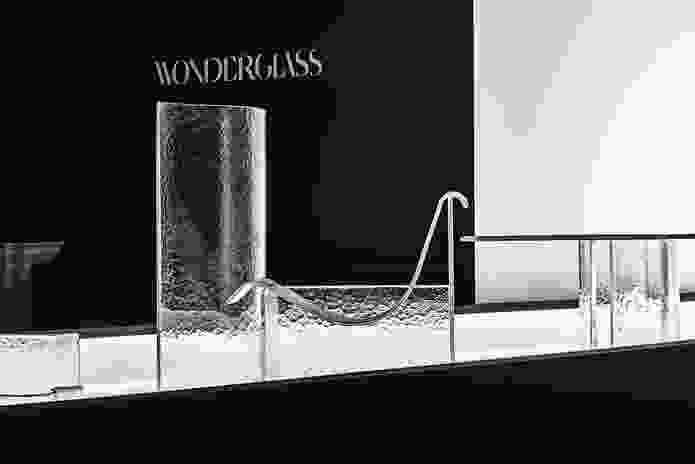 Nendo and Wonderglass – Shape of Gravity
Renowned Japanese design studio Nendo has worked with Wonderglass on this display of glass furniture and tabletop object products.
The product range, "Melt," comprises a number of cast glass tables, chairs, stools and other furnitre pieces.
Nendo's Oki Sato said, "I was inspired by looking at the workshops, looking at the artisans coordinating their moves around the melted material. The main idea is to accept the flow of gravity and use the weight of glass to design itself. In a way, doing less and achieving more is the most complicated thing to do."
The installation itself is titled Shape of Gravity, a name that references the centrepiece – a sparkling glass chandelier shaped by gravity.
Wonderglass products are supplied in Australia by Living Edge.