A host of Australian projects have been named winners in the 14th edition of the International Architecture Awards.
Organized by the Chicago Athenaeum: Museum of Architecture and Design together with the European Centre for Architecture Art Design and Urban Studies, the annual, global awards are regarded as some of the worlds most significant accolades.
The fifteen successful Australian projects were among more than 120 winners drawn from 41 countries. Australia's showing at the awards was equalled only by the United States, where there were also fifteen winners.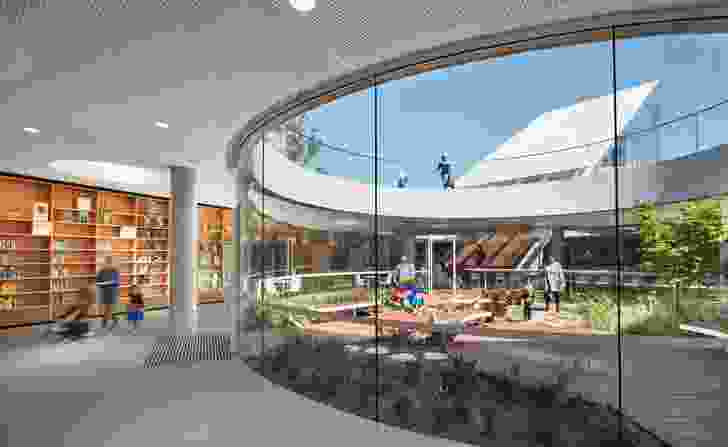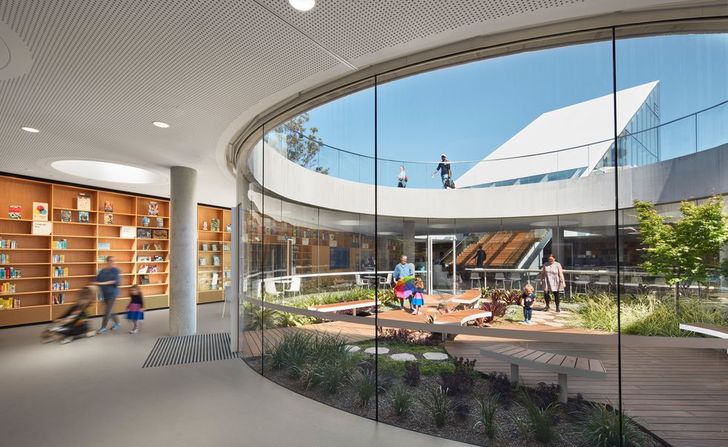 Among the most successful firms were Chrofi, awarded for Maitland Riverlink and Lune De Sang Pavilion; FJMT, awarded for Bunjil Place and Grand Central Shopping Centre, Toowoomba (with Buchan); and Tzannes, awarded for Day Street Apartments and Dangrove.
Landscape architecture firm Aspect Studios was involved with three winning projects, while Terroir won two awards.
"These 120 plus buildings are what the best, new architecture looks like today," said Christian Narkiewicz-Laine, museum president at the Chicago Athenaeum.
The projects were selected by a jury based at the Vilnius Gediminas Technical University in Vilnius, Lithuania – they will be officially celebrated at The City and the World exhibition in Athens, Greece with a reception and gala dinner in front of the Acropolis scheduled for 13 September.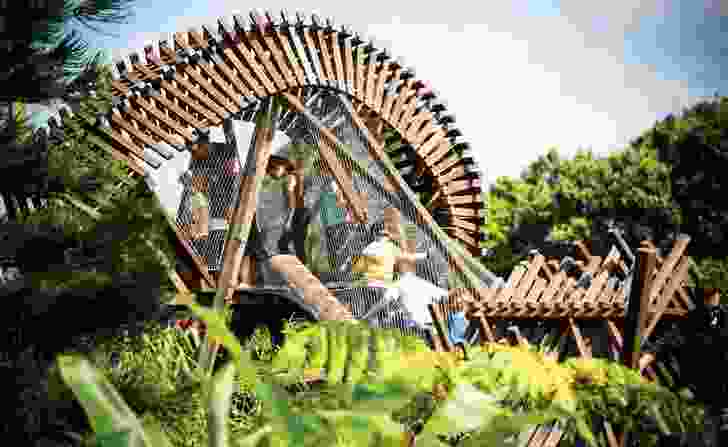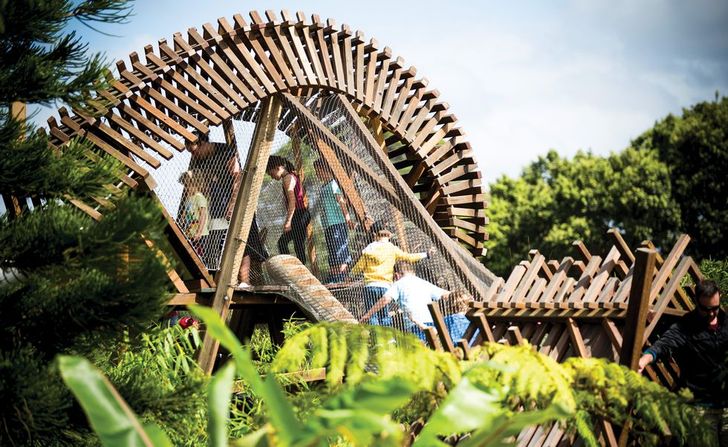 The winning Australian projects are listed below. To see the full list of winners, head here.
Civic and Community Centres
Maitland Riverlink – Chrofi
Commercial Buildings
Synergy, CSIRO – BVN
Community and Public Centres
Bunjil Place – FJMT
Libraries
Green Square Library and Plaza – Studio Hollenstein with Stewart Architecture
Multi-Family Housing
Day Street Apartments – Tzannes
Lune De Sang Pavilion – Chrofi
Museums and Cultural Buildings
The Sir John Monash Centre – Cox Architecture with Williams, Abrahams and Lampras
Dangrove – Tzannes
Parks and Gardens
Penguin Parade Visitor Centre – Terroir
Restoration/Renovation
100 Harris Street Pyrmont – SJB
Retail/Showrooms
Grand Central Shopping Centre – FJMT and Buchan
Urban Planning/Landscape Architecture
Civic Link, Parramatta – SJB and Aspect Studios
The Ian Potter Children's Wild Play Garden – Aspect Studios
Koondrook Wharf – Terroir
Barangaroo Reserve – Aspect Studios and Oculus
Darling Harbour Transformation – Hassell