The City of Ryde in NSW has launched an international ideas competition for the design of a new civic precinct at the gateway to the municipality. The competition seeks an iconic architectural vision that will encapsulate the urban identity of the area.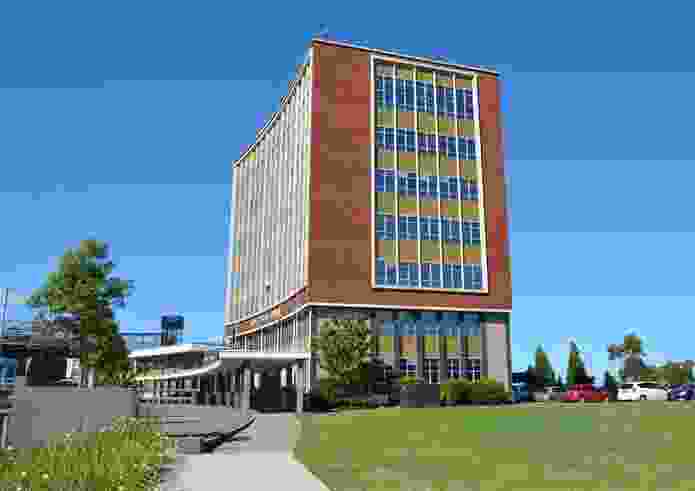 The Civic Centre is a modernist building designed by architects Leslie J. Buckland and C. Druce, which opened in 1964. It is said to be inspired by the AMP building in Sydney's Circular Quay, designed by Graham Thorp of Peddle Thorp Walker.
The building celebrated its 50th anniversary in 2014. However, as the Northern District Times reported in June 2015, it has a history of safety issues. Then mayor of Ryde Bill Pickering told the Northern District Times that safety concerns justified the international design competition to redevelop the site. He called the building a "dinosaur" that was "falling down around [their] ears."
The building was deemed unsafe by SafeWork NSW in October 2015, and the council voted to find alternative accommodation for its 200 staff.
The 16,500-square-metre site sits on the crest of a ridgeline. It has a 260-metre street frontage along a six-lane road and is located 12 kilometres from Sydney's CBD.
The council is seeking design proposals which accommodate the following:
civil and administrative offices for the City of Ryde
multi-functional indoor spaces for public and private organizations
public plaza/open space
commercial activities
pedestrian connectivity and a bus interchange
new housing close to the town centre including key worker housing
In addition, the council is seeking best practice environmentally sustainable design, aiming for a 6 Star Green Star Design and As Built rating.
The two-stage competition is open to registered architects as well as students and graduates of accredited degrees.
The first stage is open and anonymous. In stage two, up to four shortlisted entrants will be selected to proceed to stage two. A jury will select three, while a potential fourth will be selected via popular vote. If the people's choice is also a jury choice, only three will proceed to the second stage. Each shortlisted entrant will receive $50,000 and the overall winner will receive an additional $150,000.
The jury is comprised of Peter Poulet (NSW Government Architect), Shaun Carter (president of the Australian Institute of Architects NSW Chapter) and Maria Atkinson (sustainability strategist).
Registrations close 4 March 2016. Stage one shortlisted entries will be revealed 13 May 2016. A winner will be announced 8 August. For more information, click here.
The City of Ryde is currently facing a possible merger with the neighbouring councils of Hunters Hill and Lane Cove, under the state government's proposed plans to reduce the number of local government areas in greater Sydney from 43 to 25. The competition brief states that a merger "would not diminish the potential of the Site to support an iconic architectural solution and a merger may not necessarily remove the scope for the Site to accommodate future local government functions and services."
[Correction, 25 February 2016: this article originally described the Ryde civic hub competition as initiated in October 2015 after SafeWork NSW deemed the Ryde Civic Centre building unsafe. Plans for the competition were in fact initiated in June 2015. The original article also stated that the Civic Centre accommodates the Ryde Library. The Library was in fact relocated to the Top Ryde Shopping Centre in 2011.]
Related topics