The International Indigenous Design Charter: Communication Design has won the Design Award of the Year at the 2018 Victorian Premier's Design Awards.
Launched during Melbourne Design Week earlier in 2018, the International Indigenous Design Charter: Communication Design is a collaboration between Indigenous Architecture and Design Victoria (IADV), the Design Institute of Australia (DIA) and Deakin University's Institute of Koorie Education (IKE). It is a self-regulated best-practice guide for the rights of Indigenous stakeholders and offers a 10-step process to follow when "working with Indigenous knowledge in professional communication design."
The role of the document is to "assist design practitioners, but it is also intended to promote understanding among their clients and the buyers of design […] It supports existing policies, protocols that ensure Indigenous rights, including intellectual property and the right to fair and informed negotiation and remuneration."
The charter also received the Best in Category award for Design Strategy.
It was co-authored by architect Jefa Greenaway (Wailwan/Gamillaraay) of IADV Victoria and the executive board of the DIA, Dr Russell Kennedy and Dr Meghan Kelly from Deakin University with Dr Brian Martin (Muruwari, Bundjalung, Kamilaroi) of the IKE.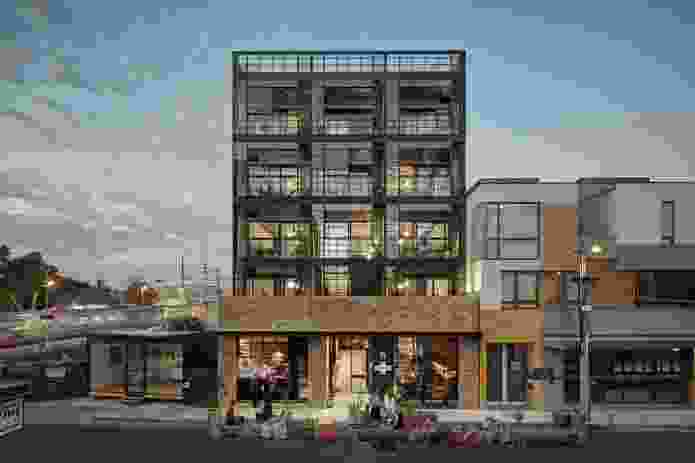 Elsewhere, Nightingale 1 by Breathe Architecture won the Architectural Design category. The apartment building, in Melbourne's Brunswick, has drawn wide-ranging attention for its novel development model, which is architect-led and does not involve a traditional property developer. The building also boasts a number of sustainable features, including shared laundry spaces.
Nightingale's Premier's Design Award comes a year after the then-under construction building topped the Built Environment Category in the 2017 Victorian Premier's Sustainability Awards.
It was judged Best in Category for Architectural Design. The finalists were:
Banksia, New Quay – McBride Charles Ryan, MAB Corporation, Aspect Studios, Stutterheim Anderson Landscape Architecture
Bendigo Hospital – Silver Thomas Hanley with Bates Smart and Oculus
Bunjil Place – FJMT, City of Casey, Multiplex, Taylor Thomson Whiting, Murchie Consulting
Bunurong Memorial Park – Aspect Studios, BVN
Campbell Street – DKO Architecture, SLAB, Milieu Property
Holographic Fabrication of Woven Steel – Fologram
Mercedes Me – Jackson Clements Burrows Architects, Point of View and Wood and Grieve
Oikos at Breakneck Gorge – Robert Nichol and Sons
South Melbourne Primary School – Hayball, Tract, Wallbridge and Gilbert, Simpson Kotzman, Marshall Day Acoustics
Space and Time – Russell and George
The Stables VCA Faculty of Fine Arts and Music – Kerstin Thompson Architects, Lovell Chen, Kane Constructions, The University of Melbourne, DCWC