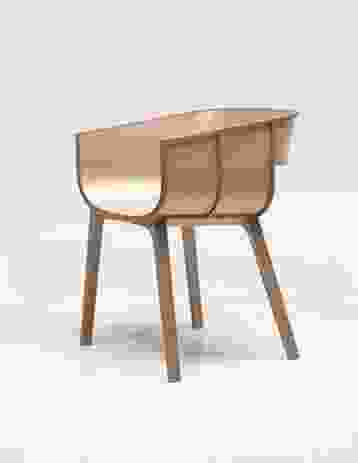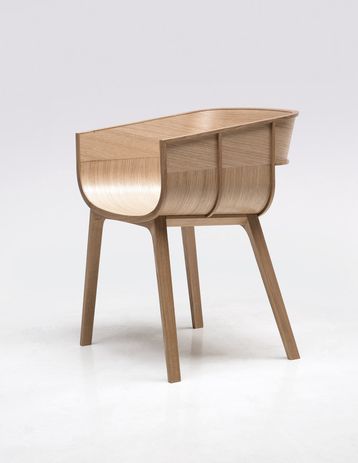 Considering Benjamin Hubert only finished his studies in 2006, and that it often takes at least two years to create a furniture piece, it is surprising that the designer released nine products at the 2011 Milan Furniture Fair. In 2009 Hubert won the opportunity to have a stand in London where he decided to show production pieces with five or six brands, rather than prototypes, as emerging designers usually do. This technique has helped him produce new products quickly. "Part of this was to show that I'm a design studio working with manufacturers rather than a designer-maker," says Hubert.
The fruits of his labour are: Maritime chair and Industry shelving for Casamania, Pod chair for De Vorm, Bellows bags for Nava, Frame wall light and Treis pendant for Kundalini, and Field divider, Paddle table light and Roofer pendant for Fabbian. The Pod chair, produced by De Vorm and exhibited at Ventura Lambrate, is a large privacy chair made with pressed PET felt technology. "The project started by trying to create an area that was acoustically giving you your own little space within a larger building or open area, whether it's an office break-out, [or] hotel lobbies," says Huburt.
Hubert has also designed products for Blå Station, Osjo, Decode, Authentics, AndTradition and Casamania.
Source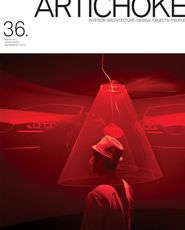 Issue
Artichoke, September 2011
Related topics