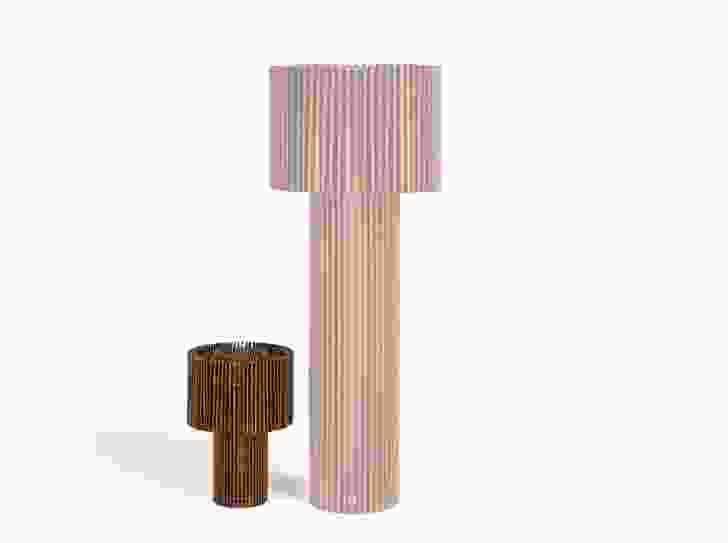 First contacted by Edra's Massimo Morozzi in 1998, Brazilian brothers Fernando and Humberto Campana have always been experimental with their work – something that Edra has actively encouraged. Their first work, Favela, originated as a prototype chair made of small planks of wood nailed together. Other iconic pieces with Edra followed, including the Sushi chair – made by squeezing pieces of fabric into a tube and sitting on the protruding ends – and Cabana, a shelf concealed by dangling lengths of fire-proofed raffia.
From their studio in São Paulo, the Campana brothers have also been working with other brands, including Skitsch, which presented its Wood Floor Lamp from 2010. New from Edra is Grinza – a chair that keeps the wrinkles in its surface. "It's a shape that usually you can make if you throw a piece of cloth, but it's not going to stand forever," explains Humberto. "But with the stitching they used, it is going to stay that shape forever." Fernando adds, "Creating the prototype was easy to achieve, but developing the chair was very difficult and took a long time. We were joking that we had wrinkles waiting for this project."
Fernando and Humberto Campana have also designed products for Alessi and Fontana Arte.
Edra designs are available from Space Furniture and Skitsch designs from Hub Furniture.
Source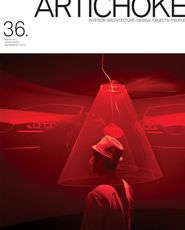 Issue
Artichoke, September 2011
Related topics