If Henry Wilson had a motto, it might be "Waste not, want not". In August, the Sydney-born furniture designer won a mentorship with Marc Newson and an invitation to exhibit his work at the London Design Fair, courtesy of the Qantas Spirit of Youth Awards (SOYA). Such mentorships are coveted for the access they offer to commercially successful designers, and the lucrative manufacturing contracts that can flow from them. In this highly contested arena, Wilson's work stands out for its clarity and principled stance against the culture of consumption.
Wilson came to the attention of Supercyclers – a growing collective of designers focused on responsible practice and transformative approaches to materials and waste – during a Sydney exhibition of his A-joint furniture. The A-joint is a sand-cast joinery knuckle in two parts – a housing, and a wedge component – that can unite four pieces of timber in varying configurations to create bench seating or tables. The lightweight joint is aluminium, but he casts it in bronze for higher-end commissions.
"The beauty of the A-joint is that it uses the most commonly used standard timber sizes around the world: 70 x 35 mm and 95 x 45 mm. You need a bit of skill to use it, but it takes a lot of the guesswork away because you only need to cut straight lines." Supercyclers told me it fitted perfectly with the modus of recycling that results in legitimate and worthwhile objects in their own right. It's not really talking about the recycling aspect so much, just delivering things that are really contributing in some way."
Repurposing useful objects ("rather than reinventing the wheel") is intrinsic to Wilson. In his things revisited series, he brings new life to mass-produced utilitarian objects from the interwar years.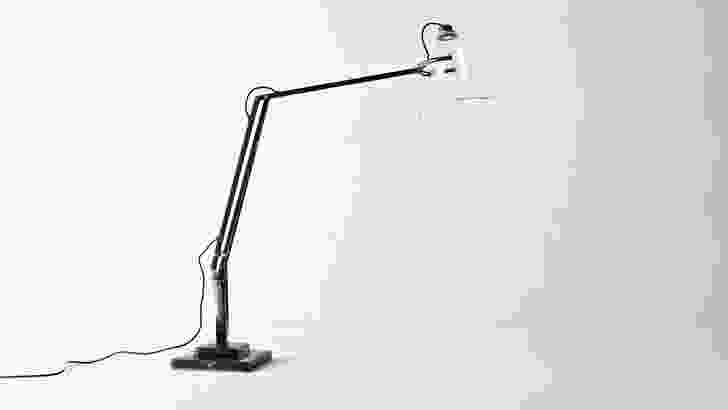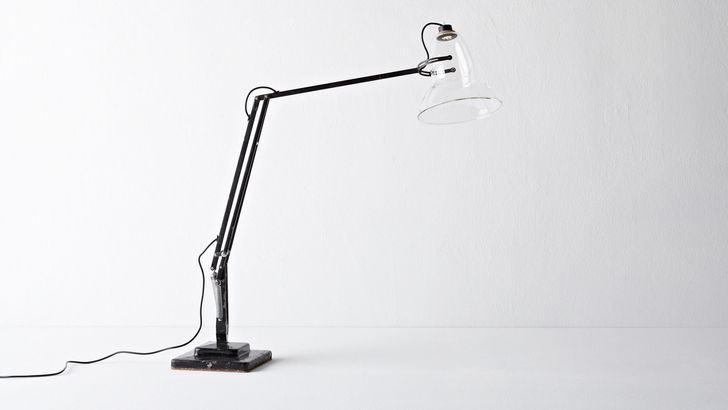 His Anglepoise lamp for instance, reprises the 1932 invention of British designer George Carwardine. A vehicle suspension specialist, Carwardine had developed an articulating steel arm that held its poise through tensioned springs. He thought it could apply to other design problems and first made the Anglepoise lamp as a task light for doctors and dentists. He continued developing different versions and later licensed out its manufacturing.
"It was the first, and remains one of the very best task lights ever made, I think," Wilson says. "I was actually looking at LED lighting when the project of. Updating the light with LED was the purest think I could do with it, or the purest design thinking I could apply to it."
Similarly, Wilson augmented the 1930s Tolix metal chair, with a leather "slipcover" designed to fit, literally, like a glove. The original chair by Xavier Pauchard was first produced in 1934 in France, decades after Pauchard discovered how to rustproof sheet metal by galvanizing it with zinc. And gave the Le Creuset cast iron cookware a clever steel clip-on, allowing its upturned lid to serve as a stand.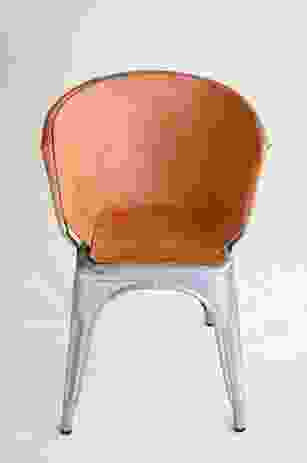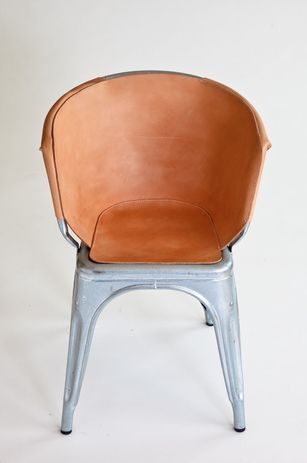 "A lot of my stuff is a celebration of standardization, and classical things that have been around for a long time. The Tolix chair is unchanged, they came out of the same factory until they started to be knocked off in China. Now it's tricky. A Tolix leather cover has a certain amount of give in it, but it will only fit chairs from a Tolix factory."
Does he get angry about counterfeit design? "What concerns me is that knock-offs are made to a lower standard of quality, and will ultimately be classed as landfill. That's where the morality of counterfeit comes into it for me as a designer."
Wilson graduated with first class Honours from ANU, studying cabinet-making under Dr Rodney Hayward, who Wilson says taught him not only the finer points of engineering and construction, but instilled in him a deeper consciousness about the art of making. Having experienced the Milan Furniture Fair shortly after graduating, he suffered a crisis of confidence about his role as a designer. "I was concerned about contributing to [a plethora of] objects that I didn't feel didn't needed to be added to or revisited."
He sought the answer in the birthplace of the modern Dutch design movement, Design Academy Eindhoven, where he enrolled in a Masters degree in Man and Humanity. "I found their course took a more conceptual approach; experimental but human-centred. The focus was more on what people might need, and they ask a lot more challenging questions of a designer. More psychologically. There's a lot of social science involved in the "why" and "how" a product comes into being. A lot of it's quite academic, but it gives you a conceptual framework and helps you focus, so I came through with a much clearer idea of what it I want to contribute. It made me think differently about design."
Wilson keeps "an open filter" for industrial offcasts and bits of tool and dye that he can apporpriate and reassign. His time spent at foundrys and workshops is fertile ground for this. "I see a lot of existing shucks and forms that are all machined up, and then when the industry's changed or moved offshore, they become just left over stuff, lying there. What's exciting me at the moment is finding a way to use those things to make new objects."
Recently Wilson won the 2012 Qantas SOYA Award Awards in Craft and Object Design, receiving a trip to London to exhibit his work and a mentorship with Mark Newson. How will this help in his work? "When I was studying at ANU, Mark Newson was an icon, our global design export. He has this ability to pick out the eyes out of industry and materials and create amazing forms. That's not my skill. Mostly my forms are dictated by them being resolved functionally. So I think seeing how his studio works will be very enlightening."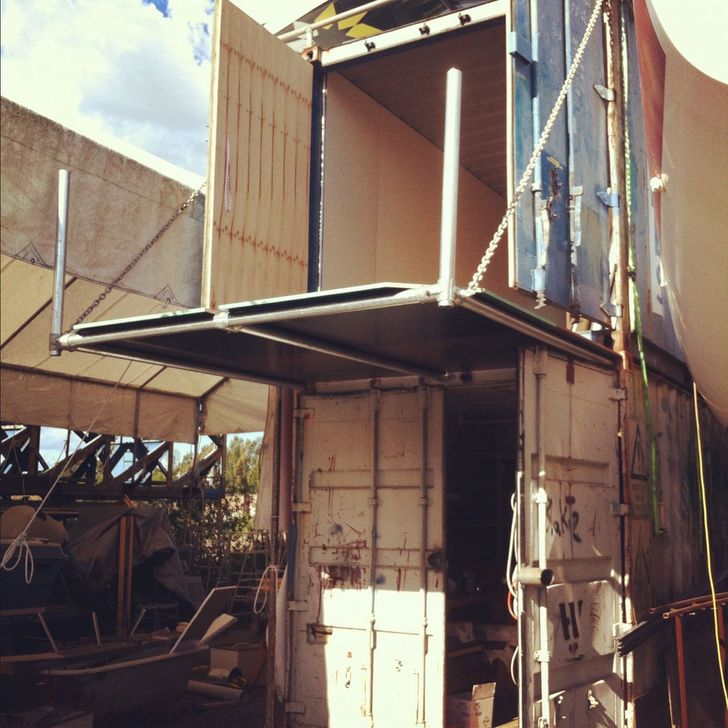 Which other contemporary designers inspire Wilson? "The Bouroullec Brothers from France. They've got a beautiful honesty in their design; their Lighthouse light is one of the best things I've seen in a long time. And Thomas Heatherwick; I like his process. He strips away all that designer bullshit and just shows that it really is about experimentation and questioning."
Aside from his design projects, Wilson is working on the fitout of his studio, dockside in Sydney's Rozelle. "It's actually in a shipyard and I'm converting two shipping containers: the top one will be the office and downstairs is for stock, storage and making prototypes. It's still a work in progress."
Related topics