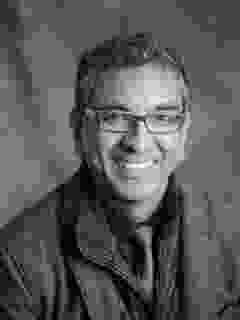 Nicola Balch: Many developments in Sydney have been criticised for a lack of community consideration. SHoP, though, is known for balancing private objectives with public amenity. From an architectural perspective, how is this managed?
Vishaan Chakrabarti: The architecture really matters and how you work with communities is about the specificity of what you're proposing architecturally. SHoP is all about finding beauty in complexity; we enjoy complex systems, whether its complex construction systems or complex organisations. There's a belief among the partners that we live in a very complex era. Every era is complex but this era feels more complex, because we have a very layered understanding of the world. As a consequence, architecture has a responsibility to respond to that complexity. And so to the Melbourne or the Domino Sugar Refinery [a complex of 2200 apartments designed by SHoP, currently under development in Brooklyn, New York] example, there is all this swirling politics. Our job is to go in and find beauty in all of that, which is convincing to people so they want to live and work there.
NB: You're a known promoter of socio-economically diverse cities. What can we do to encourage this in development?
VC: In the United States there are a lot of tax incentives – there should be more actually – for developers to incorporate low interest loans and a bunch of other things. In our hot markets in New York, it's actually very hard to build rental housing that isn't mixed-income because you can't access those tax credits without that. Having mixed-income buildings and mixed-income neighbourhoods is much healthier for a city on a number of different fronts – certainly in terms of social mobility for the people who live in that environment but also for everyone. Is a city interesting if it only has one class of people in it? We tend to gravitate towards cities because they are diverse; if that diversity goes away, the city loses a lot of what makes it interesting.
NB: Can you elaborate on this idea of the city promoting social mobility?
VC: You're seeing in Europe today that poor suburbs are a generational disaster. Because what happens with suburbs is that they tend to be more segregated in terms of class, race, so forth. A poor family that gets stuck in the suburbs, their kids are going to go to school where there are only other poor kids. That tends to create generational poverty. Whereas in the city, in a mixed-income environment, there's a good chance that a poor kid goes to school with kids from different socio-economic strata. We have a lot of social science research that says they have a much better chance in that environment. I really believe that the government can create incentives for developers to build mixed-income buildings.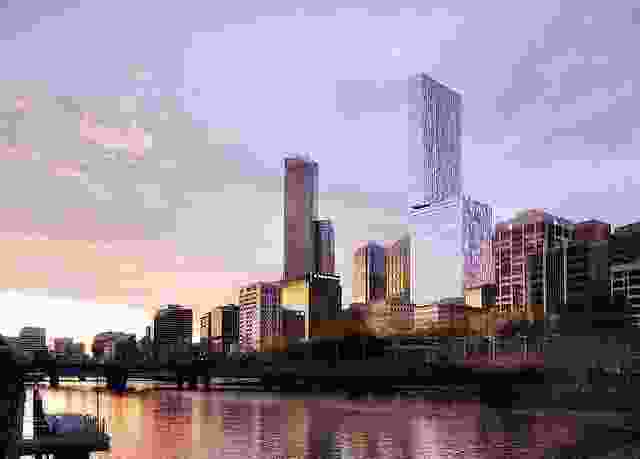 NB: Many of the tower developments we seen in Australia are highly internalised architecturally, rather than conversing with the surrounding urban grain. Can you reflect on this direction?
VC: For us, we always try to work with the morphology of a city. In Melbourne, for instance, there is a very intense, wonderful grid that defines the city. It's why it's so walkable – it's the way in which that grid and the density on that grid embraces the river that makes it a great city. We would never want to internalise the open space, it's about amplifying the grid and amplifying the open space. We're trying to read the city and kind of tell its tale back to it [with the recent tower proposal for 447 Collins Street from CBUS Property, designed by SHoP and Woods Bagot]. I think that at least some developers (or at least the ones we are working with) are interested in that. It goes back to how architects are working with their clients and whether they are working with the right clients. At this point in SHoP, we turn down a tremendous amount of work because if we feel like a developer really won't go there with us, if they are not interested in an interpretation of the city or extensions of the city, it's just not the right job.
NB: This is where regulation is often seen to play a role, however you also see regulation as a base for negotiation…
VC: I think it should be. The problem is that regulations are set up to prevent the worst thing from happening, they're not set up to incentivise the best thing. So every regulatory system needs to have a way in which you can make exceptions for exceptional projects, which is what is happening in Melbourne. The next logical step of that would be to not have prescriptive regulation, but rather to have performance-based code. What happens when rule systems get very fixed is that tends to inhibit creativity and it doesn't necessarily give you the best solution, it just prevents the worst thing from happening.
NB: How does this translate in terms of master planning for our cities?
VC: You can't have a successful master plan without flexibility. You can lay out a vision for a city over 10, 20, 30 years, but the future is never what you think it will be, which again is why master plans should be performance based. They should be the city's goals; the goals may change in the future, but how you achieve them can never be fixed, like, "Well, we need a street wall to be X height and then a setback and then Y height…" That doesn't lead to a good city. No great city in the world that we love was built that way. They were all built over time with crazy flexibilities that were responsive to technology. Paris and Barcelona aren't low because some planner told them they had to be low; they're low because they were built in an era before elevators were invented. Most of the city fabric comes from the technology that existed in that time. We live in a different era and technology is going to produce a different kind of city. How do master plans respond to that when they don't know what the technology is going to be in 20 years?
Click here to read a review of Vishaan Chakrabarti's presentation at Urban Taskforce Australia's 'Towers and Transport" talk