Iredale Pedersen Hook Architects with Advanced Timber Concept Studio has won at the 2019 Architecture of Necessity Awards in Sweden. Its project the Pingelly Recreation and Cultural Centre in Pingelly winning was one of three winner and the Bilya Koort Boodja Centre for Nyoongar Culture and Environmental Knowledge in Northam was named a finalist.
Curated by the Virserums Konsthall, the awards were first handed out in 2009 to projects that ask or answer questions about consumption and necessity.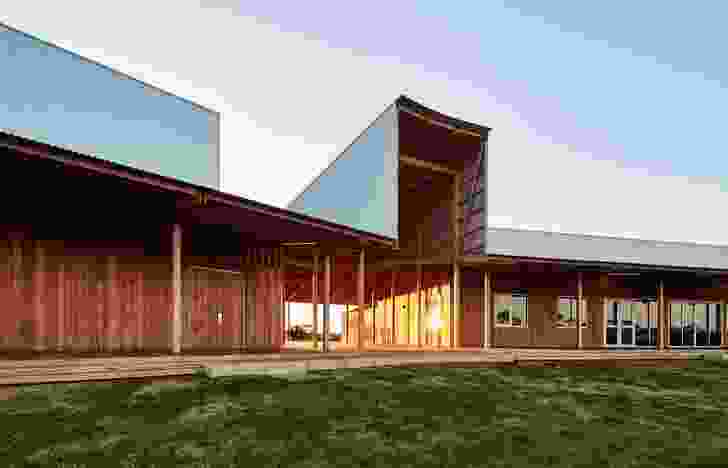 The awards jury said, "This year's focus is on entries that deal with the rural context, the re-activation of forgotten places both with transformation of existing buildings and with new typologies, for example combining multiple symbiotic uses in to one building, seeking an architectural language, developed for smaller cities and places integrating landscape, typology and details and materials."
The Pingelly centre is Western Australia's largest timber building constructed since then end of WWII.
The jury lauded the project for its "informal lightness in creating a low-threshold meeting place based on local culture, built in local materials and with the complex of different spaces held together by an open verandah, a sidewalk in nowhere.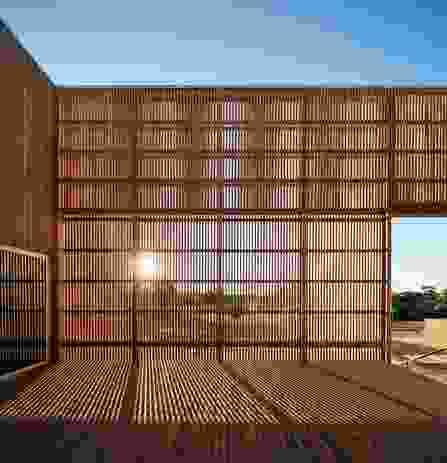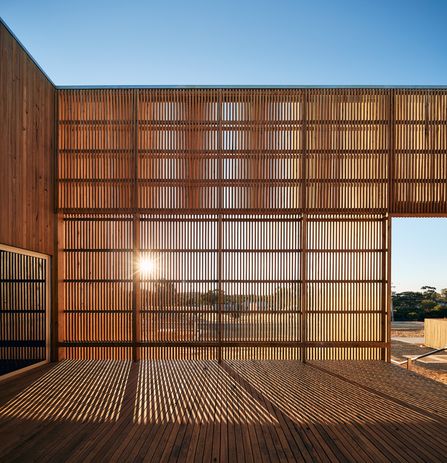 "Pingelly is a small town with some 1,000 inhabitants. It is situated in the sparsely populated 'Wheatbelt' of Western Australia. It has all the problems of similar areas with ageing population and diminishing employment. Sport has traditionally been important in both the white and Aboriginal communities.
"The new sports centre is a Shire initiative, responding to popular demand. Four pavilions with a Function centre with bar, a Sports hall with change rooms, a gym and storage spaces are linked together by a verandah facing east towards the already established sports fields. The verandah forms a welcoming "breezeway", tempering the hot climate. All visible surfaces are of prefabricated Eucalyptus wood, locally grown and processed in thick sections to stand the harsh climate."
The practice's Walumba Elders Centre previously won an Architecture of Necessity award in 2016.