Australian architecture firm Iredale Pedersen Hook is one of three winners in the international 2016 Architecture of Necessity triennial.
The triennial was first exhibited in 2010 and calls for sustainable community building projects.
Iredale Pedersen Hook's winning entry, A Place of Respect and to Pass on Knowledge, otherwise known as the Walumba Elders Centre, is a house for elderly Aboriginal people in Western Australia.
On 13 March 2011 devastating floods struck the remote Aboriginal community of Warrmarn and many parts of the town such as facilities, houses and the aged care hostel were destroyed or damaged. About 350 Gija people had to desert their homeland while new houses and infrastructure were re-built over two years.
The Walumba Elders Centre was Iredale Pedersen Hook's response to the disaster. The project performs several functions including housing for residents and staff who have living support needs, a commercial kitchen for residents, laundry facilities, a common dining and activity area, gender specific private activity areas to provide a space for gender specific cultural activities, and a courtyard for residents to use.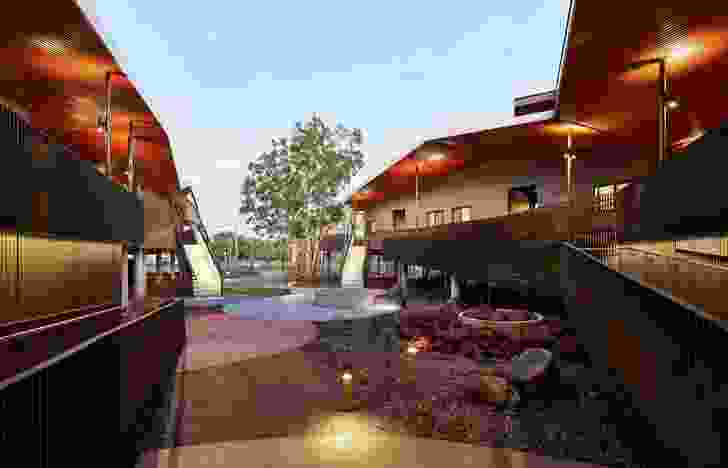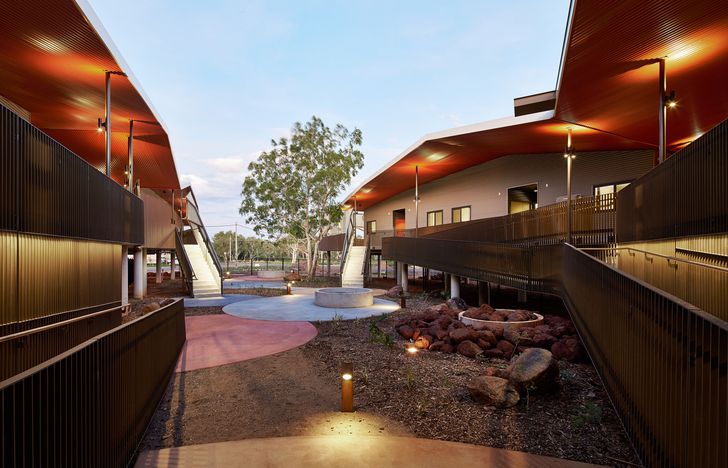 The 2011 flooding of Turkey Creek in Warrmarn required the new building to be built about three metres above the ground, and the colours and form of the building were created to directly respond to the dramatic hill and river landscape of the Warrmarn community.
Iredale Pedersen Hook has a long history of working with Aboriginal communities; director Finn Pedersen has been with the practice since he graduated from university in 1991. "What we do is listen to the community needs and try and work out how the community want to use their building and try to ensure that we don't negatively impact on how they want to use it," said Pedersen.
"With this project, its first purpose is traditional aged care. The more unusual factor is that it's actually overlaid with community needs in terms of their interpretation of what aged care means to them, so we had to make the building function both as a licensed aged care facility [and cater to the community's] cultural needs and how they want to run the place.
It was important to the [local community] that the building was very close to the school to ensure the elders could maintain contact with the students to deal with cultural transmission of knowledge from the elders back to the younger members of the community."
The jury chose Walumba Elders Centre due to "its ecological, social and not least cultural sustainability in reconstructing a house for elderly [Aboriginal people] in north-western Australia after a flood wave."
"The architecture includes public functions and is deeply touching," said the jury.
The Walumba Elders Centre was also awarded a commendation for Public Architecture at the 2015 WA Architecture Awards, as well as a World Architecture Festival award for health in 2015.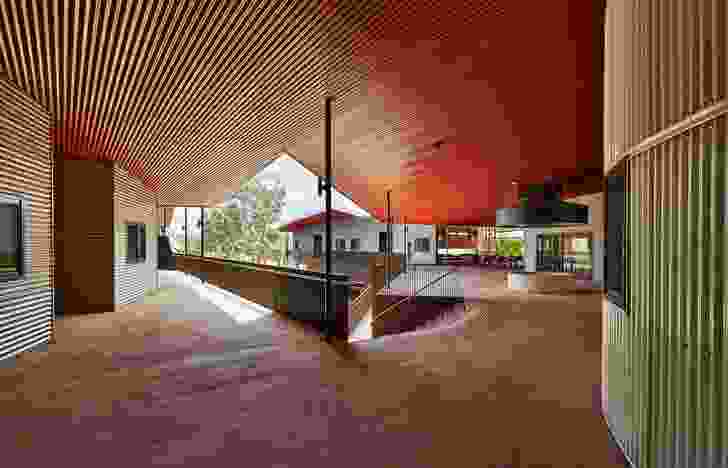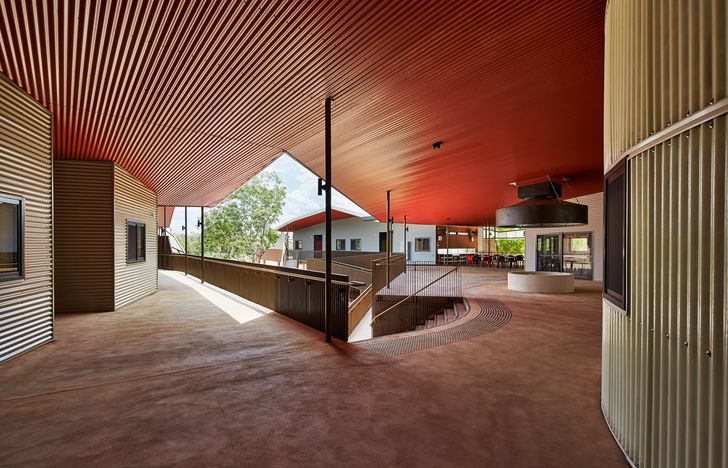 Two other winners of the Architecture of Necessity triennial were also announced. The Scarcity and Creativity Studio and Christian Hermansen Cordua received an award for designing The Wave, a public performance space commissioned by Sitio Eriazo. The Wave is to be used to offer free theatre, music and circus performances to the city.
Danish firm C.F. Møller Architects received an award for Himmerland Housing Association, Departments 19 and 22, a project which renovated more than 406 rented social housing units, in a deprived area of Aalborg, Denmark.
The winners will take part in Wood Summit Småland from 29 to 30 June, where they will receive their prizes.
On the jury were: Claes Caldenby (professor in theory and history at Chalmers University of Technology Gothenburg, Sweden), Epp Lankots (architectural historian at Estonian Academy of Arts Tallinn, Estonia), Inge Vestergaard (associate professor at Aarhus School of Architecture, Denmark), and Erik Stenberg (architect and teacher at KTH, Royal Institute of Technology, Stockholm, Sweden).