Two new buildings to be built at James Cook University (JCU)'s Cairns and Townsville campuses will "usher in a new era" for the northern Queensland university, according to its vice chancellor.
In Townsville, the three-level, $90-million Technology Innovation Complex, designed by Richard Kirk Architects together with Charles Wright Architects and I4 Architecture, will become the centrepiece of an "innovation hub" for undergraduate engineering students, industry partners, post-graduate researchers and start-up businesses.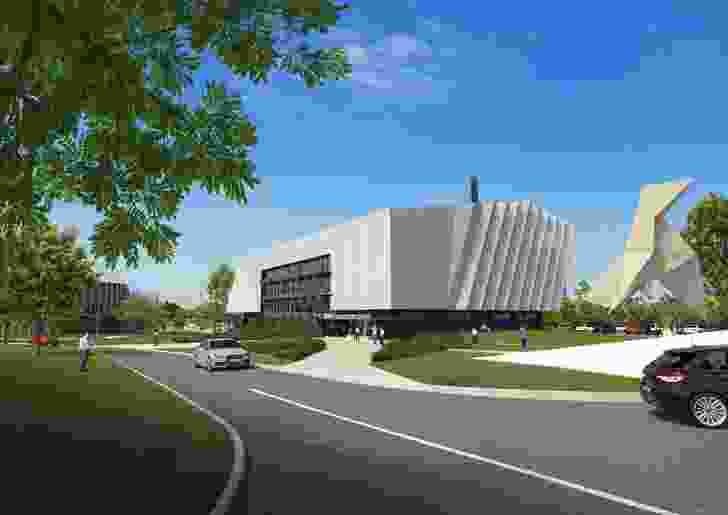 And in Cairns, the $30 million Cairns Innovation Centre, designed by Wilson Architects and Clarke and Prince, will become a place that will allow the university to translate its research into "products and processes with real commercial application which can drive economic growth and diversity for northern Australia." It will sit adjacent to Woods Bagot and RPA Architects' distinctive building, The Cairns Institute.
Both innovation centres will receive government funding, with the Townsville centre to be paid for in full by the federal government's Northern Australia Infrastructure Facility and the Cairns centre to receive $10 million from both the state and federal governments.
The new prime minister Scott Morrison reannounced the federal government's contribution to the Cairns project during his visit there on 5 September.
Minister for Resources and Northern Australia Matt Canavan announced the funding for the Townsville centre in July. At the time, the university's vice chancellor Sandra Hardingsaid the building was part of an integrated set of projects that would help modernize the university.
"These projects will transform the Townsville campus and will usher in a new era for JCU in the region – a transformation of the campus that sets it up to be a university of the future," she said.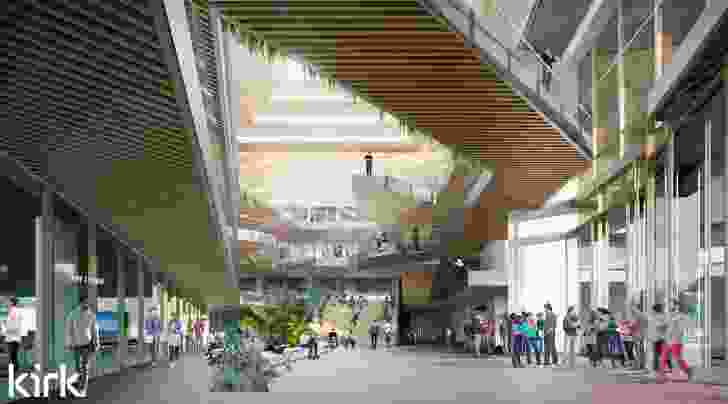 Townsville's Technology Innovation Complex will have a focus on science, technology, engineering and mathematics (STEM), including big data and analytics, information technology and technology transformation.
The design will provide flexible areas "where students, academics and industry participants can dynamically interact to cross-fertilise and develop ideas."
Construction is expected to begin on the Technology Innovation Complex in early 2020, while the Cairns Innovation Centre could be finished as early as 2019.
"JCU is the north's own university," said Harding. "We need to continue to upgrade our facilities so we can offer outstanding educational experiences for students from the north and from across the world as well as some of the best teaching and research facilities for staff."