BVN Donovan Hill: a timely merger
Two distinguished firms join forces to become one of the Australia's largest architectural practices.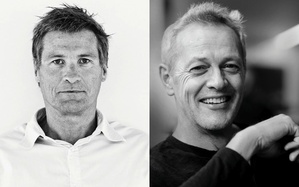 The merger in 2012 of BVN Architecture and Donovan Hill brings together two distinguished architectural practices with dovetailing goals but different strengths and emphases. Brisbane-based Donovan Hill maintains a strong regional identity and a keen interest in the public realm, while BVN is more of a national and international player with a strong corporate and institutional presence and an interest, in the words of national director James Grose, in the construction of "public space internally."
With fourteen principals, thirty-two practice directors, thirty-one associates and a total of over 250 staff, BVN Donovan Hill is one of the country's largest architectural practices, and its aim is to compete strongly on both the national and international stages. During an interview at BVN Donovan Hill's Sydney offices recently, both Grose and Brian Donovan sketched out some of the reasons for the merger amid a broader discussion of the changes to Australian architectural practice.
It quickly becomes clear that the need to respond to changes in the international environment, and particularly to the increasing penetration of big-name overseas architects into the domestic market, is a strong imperative for the merger. The pressures of globalization are particularly pronounced, not surprisingly, in the nation's most international city. In the next few years Sydney will gain new buildings by the likes of Frank Gehry, Norman Foster and Jean Nouvel, while the shortlist for the second Sydney casino at Barangaroo makes particularly galling reading for anyone with a passion for Australian architecture: not one home-grown firm is in the running for the $1 billion project. The competition to build the casino is led by Pritzker prize-winner Renzo Piano, New York-based Kohn Pedersen Fox Associates, Wilkinson Eyre Architects from London, and Chicago's Adrian Smith + Gordon Gill Architecture.
Grose notes that "you have to be seen to be working relatively successfully outside Australia in order to return and compete with Norman Foster et al on that level." Donovan stresses the need to compete with the big international firms in our own region, which is likely to remain one of the few buoyant markets for architecture while the pall of recession hangs over Europe and America.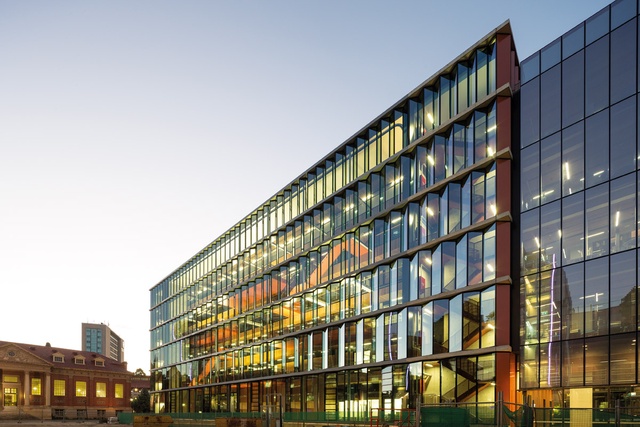 "Asia is so important to Australia in general and it's part of our ambition to recalibrate as a national and international practice, in part to participate in those projects genuinely," he says. Both Donovan and Grose see the pull of "starchitects" – global architectural idols with a powerful allure for developers – as largely about branding of product. Says Grose, "[And] these big international architectural practices … they're not going to put their best buildings in Sydney. They'll be doing that in Europe or China, where they have bigger budgets." Grose and Donovan believe they offer both local and international markets an "alternative way of doing architecture."
The "depressing aspect" of the profession's increasing globalization, says Grose, is its corrosive impact on the regional styles that still flourish in many parts of the world under the broad umbrella of modernism. Both he and Donovan point to the distinctive small-scale work being done in Spain, Portugal and the Scandinavian countries. Many new projects from these traditions inhabit modernism and the contemporary while speaking to an older visual and social language of place and identity, as well as craft practices of materiality and technique. "But here in Australia we have the opposite happening,'' says Donovan. "A lot of buildings are becoming more international."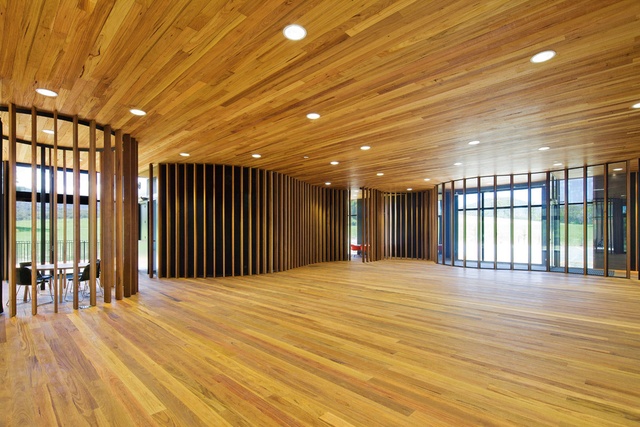 The paradox is that the most prominent Australian building bearing an idiosyncratic regional stamp is Utzon's Sydney Opera House, and its regional aesthetic is not an Australian regionalism, though it may have become one. At the same time, many of the distinctive qualities of Australian domestic architecture bear the signature of the Japanese wooden house and pavilion floor plan – this is particularly true of Donovan Hill's oeuvre. In this sense both Grose and Donovan might seem to over-worry their point, to the extent that it presumes a clear international–local distinction. It's nevertheless true that the monotony of the late-modern international style, as they see it, is strongly redressed in their architectural practice. A commitment to both regionalism and humanism is vividly present in BVN's Narbethong Community Hall, at one scale, and in the NAB headquarters, Docklands at another. These qualities also inform Donovan Hill's C House and State Library of Queensland in Brisbane. All are mixed-use buildings of great material warmth and subtlety.
"A shift happened in BVN some time ago when we started doing workplace architecture," explains Grose. "Our clients recognized that … our lives were becoming more about work, almost, than private life, and therefore the role of house or home at work becomes central. The tactility that you find inside the house – psychological, formal and material – is central to any project."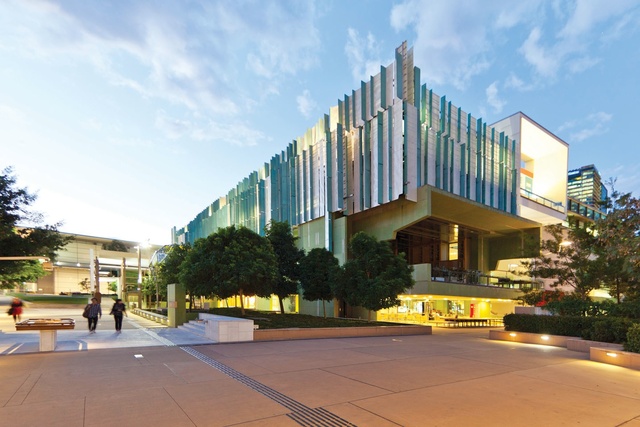 Brian Donovan, too, sees the home as a rich experiential core from which architecture expands, and he points out that the four-storey C House has often been misunderstood. A complex building, it was built as an "organization for occupation" with a clear plan oriented around both public and private spaces which are rendered in a well-crafted way, as distinct from what he calls a "purely craft-based house that relies on the craft and you could have any plan." It serves as a prototype, in this sense, for his broader approach to building.
When discussing architecture at this level of practical idealism both Donovan and Grose seem to enjoy near perfect agreement. "Good architecture is never one thing," Donovan says. "It's an accumulation of multiple experiences."
"It's the architect's job to do all that we've been talking about," chimes in Grose, "and to be memorable and lift the spirit; to lift the dark mood from the morning. Good architecture has all these things." Brian Donovan, not surprisingly, is in passionate agreement.