Trained in architecture, Jan O'Connor has had a diverse career. O'Connor spent her formative years working as a store designer for Myer while completing her architecture degree at RMIT University. At Myer O'Connor gained experience collaborating with people in product and retail design and developed insight into brand development. This experience led her to found the highly successful business venture T2 with Maryanne Shearer in 1996.
O'Connor's vision for T2 was for a brand that encapsulated interesting product design and packaging and created a new kind of retail experience. This played out in the first store in Brunswick Street, Fitzroy.
O'Connor has since left the company and brought her business skills back to architectural practice, where she works as managing partner of Environa Studio.
Tania Davidge: Tell us a little bit about your early career studying at RMIT University and also working at Myer and the experiences that you gained there.
Jan O'Connor: I was born in Melbourne and then moved for senior school to Albury–Wodonga. I knew I wanted to be involved in some sort of design. My dad was a teacher and I'd hang around the school with him quite a bit. I enrolled in a two-year certificate of design and decoration, which I think has now been absorbed into RMIT. I then moved back to Albury, worked for an architect and enrolled in the Building Foreman and Clerk of Works course, maybe the first woman in New South Wales to do so. I did this for nearly two years.
Christine Phillips: And then?
JO'C: I then applied for a job in Melbourne because I wanted to study architecture at RMIT. I sent a few notes to Greg Missingham – notes explaining how determined and prepared to do this I was. I was a bit older, about twenty-five I think. He just got so sick of my letters that he said, "OK. Come in. Let's chat." So I started at RMIT and also got a job with Myer in their store planning and design office, which was four blocks from RMIT.
CP: And you were at Myer for quite some time; what did you learn there?
JO'C: I had an amazing mentor there, Mohamed Mansour, who trained in architecture and interior design in Egypt. I worked closely with him and Ian Masterman for nearly ten years on new capital city stores for Myer. I became friendly with people in the buying office and realized there was an opportunity to work as a liaison between the design office and the buying office. This allowed me to explore my interest in retail design.
TD: What opportunities did this bring you?
JO'C: The position of retail concepts design manager was created. This combined supplier, buying, design and the brand. I got to travel overseas and work with offices of major labels like Donna Karan and Calvin Klein in conjunction with the buying, design and fashion office. I experienced an early version of what's now referred to as "collaboration," although it wasn't identified as such then.
CP: And that was all done while you were studying architecture at RMIT?
JO'C: Yes, because design studio classes were held at 6.30 pm on a Wednesday evening. And I was literally across the road. I'd get into work at 8 am and then leave at 12 pm for afternoon classes, do a two-hour lunchbreak and then go back to work until 7 pm and then study. I had great bosses who allowed me the flexibility to do that.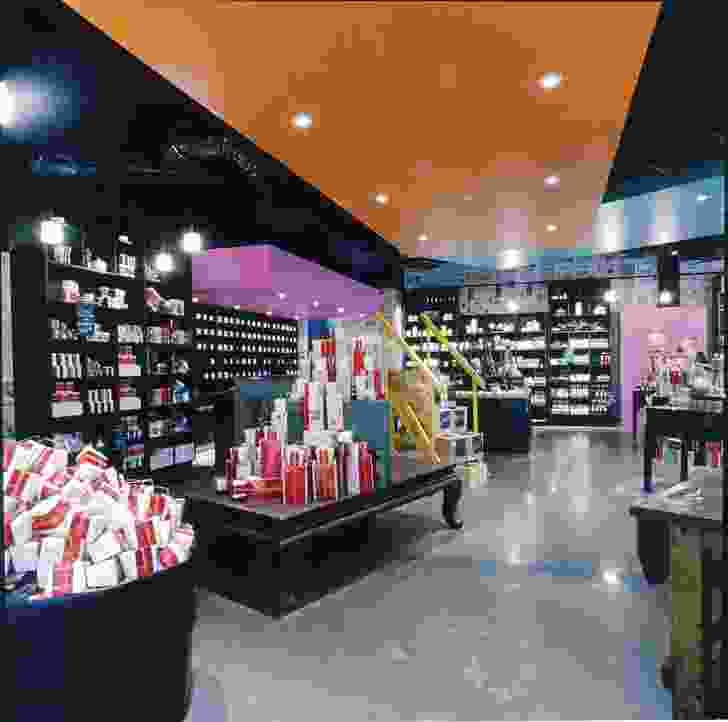 CP: So you picked up good skills in terms of coordination, design and branding that you later applied to the development of T2. Tell us how T2 came about.
JO'C: After I'd been at Myer for ten years, the company decided to outsource design and I thought the time was right to leave and start something new. I didn't know anything about running a business so I enrolled in a New Enterprise Incentive Scheme course, a six-week government-funded program spent learning about the basics of business.
TD: And that led you to develop the concept of T2?
JO'C: Back in 1995 I developed a concept called Contents Homeware. I registered the name and then approached a friend to join me, so we worked on this idea and went overseas on a buying trip. When we came back, I had a cup of tea surrounded by all sorts of homewares in my back room and pulled out an invoice from Customs. This was pre-GST so everything had different percentages for sales tax. I was reading through the invoice and hadn't realized there was no tax on tea.
TD: So it was a business decision that drove a lot of other decisions?
JO'C: Yes, it was literally that light bulb moment. "Oh my God! Tea. We could do a whole concept on tea." And I'm not kidding, within two minutes we had the name, changed the business and then four months later we'd opened a T2 store.
CP: The first store was in Brunswick Street, Fitzroy, Melbourne, which was just becoming very fashionable at the time. Tell us about the design concept of T2 and the philosophy behind it.
JO'C: This is where the biggest advantage of having worked at Myer came into play. I immediately went to a design-driven solution. Having travelled quite a bit with work, I had noticed that Americans and Australians do retail very, very differently. And there was something about the retail experience that I wanted to explore, which hadn't really happened in Australia yet. I wanted to disrupt the tea and the retail industries.
TD: The entrepreneur in you…
JO'C: What was really driving the concept was the idea of creating a sensory experience. I wanted to do something that was provocative and that people were going to be excited by. So I came up with the idea of being in an old Chinese herbalist in the backstreets of Hong Kong. I combined this with an inexpensive modular aesthetic, because at the time we had limited funds.
CP: So the retail experience was about re-creating that Chinese herbalist experience in a new way?
JO'C: Yes, I wanted to create an evocative space: Chinese colours, smells and tastes. The smoky smells you associate with herbs and the introduction of Chinese newspapers, which we weathered. Also, instead of saying "Hello, can I help you?" it was more about "Would you like to have a taste while you're walking around the store?" I wanted people to come together and feel comfortable in a new type of environment. It was all about the experience. At the same time I started a wholesale business. No-one at that time had actually been supplying tea to restaurants. So I started developing that side of the business. I've got a little bit of left and right brain. I think a lot of architects have that.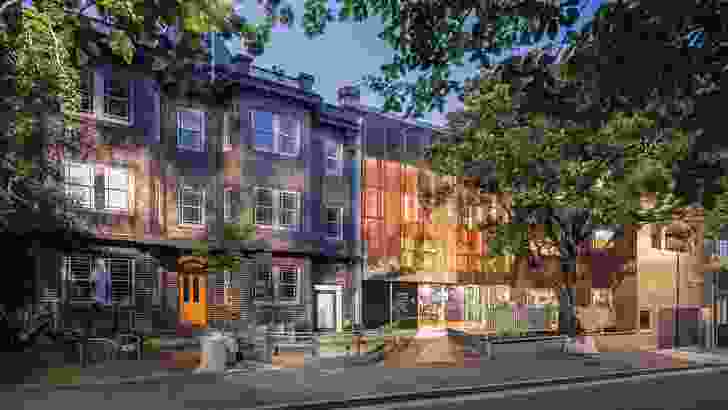 CP: T2 was an enormous success and now you've come full circle back into architecture, where you are now managing director at Environa Studio in Sydney.
JO'C: Yes, I met my husband literally weeks after I'd started T2. He's also an architect and lived in Sydney so I thought it was never going to work out with me having the T2 shop in Melbourne.
CP: Tone Wheeler, isn't it?
JO'C: Yes, Tone. We got married, I was living in Melbourne for five years while he was still in Sydney and we were travelling between cities. Then a meltdown happened at T2 with my business partner [Maryanne Shearer]. Her husband got involved and I was forced to walk away from the business. Which was very unfortunate because I felt there was so much of me in the brand.
TD: A difficult scenario many business partnerships go through.
JO'C: Yes. It was very emotional and got very nasty. After I walked away, I literally went to my apartment, packed a bag and went to Sydney, thinking I'd be back in a couple of weeks but I didn't come back for six months.
TD: And then?
JO'C: I wasn't really sure what I wanted to do but ended up, via the back door, returning to architecture. I think Tone suggested we work together because I was a bit emotionally broken; he was like, "Come in and do what you want" and "See how you feel and work out what you want to do."
CP: With the advantage of having built up that experience in running a business…
JO'C: Well, a lot of architectural practices don't operate like a business. That's one of the biggest problems. But there's a positive aspect of that as well. Because most architects are in the profession because they love it.
CP: Yes.
JO'C: At Environa, the first thing that I addressed was the business side. Architects don't necessarily think about their practice from a business point of view but the education of architecture teaches you lateral-thinking and problem-solving. You develop certain skills, not just the design side. So I joined Environa and started looking at the business side. Back then, Tone was doing more houses and then the business started to shift.
TD: In what way did it shift?
JO'C: We started getting clients who were very socially driven, like [those for] the Wayside Chapel. We had worked for them for ten years pro bono, prior to designing their new compound. We developed something we call Concept Homes, which is a hybrid between an architect/designer home and a project home. And we worked on a project home, the Logic, which won the Special Jury Prize at the Australian Institute of Architects New South Wales state awards in 2009. I think it was the first project home to win an Institute award. It got quite a bit of recognition and editorial and so we thought, "Hang on, there's a huge gap."
CP: So as with T2, you identified a gap as a starting point for the business? There is a history of that social aspect to housing in Australia – Graeme Gunn working with Merchant Builders, Robin Boyd…
JO'C: That's right. We started looking at those examples from the 50s, 60s and 70s, which tend to be modernist buildings. There's this theme of the flat roof, very LA Californian modernism, in the early project home market. We started working with a project home builder. As it turned out, I think we let the clients make too many changes. They started stretching away from the idea of the modular project home. We are revising that now, looking again at the specifications and what we do when they want changes, but I think the opportunity is still there.
TD: You also mentioned working in collaboration and the skills you built up at Myer. Do you think there's anything in architectural education that could have better fostered the ability to apply your skills in other fields?
JO'C: Yes, I do. There's a lack of connection to what's gone on before, to other people's opinions or other people's histories. Recent graduates all know the latest architects like Bjarke Ingels. Then you mention Robin Boyd and they've got very little reference to what's gone before.
TD: And finally, Jan, with such a diverse career that you've built up for yourself, where do your interests lie at the moment?
JO'C: That's the problem; I've got many. I want more people to have access to design. In Scandinavia everyone has design training. You can't buy a cup that you can't put your finger in; I think that's missing here. So I love the idea of bringing design to more people.
Jan O'Connor trained in architecture and has extensive experience in retail and product design. Following ten years at Myer, Jan co-founded the iconic retail company T2, where she created and implemented the overall concept design of the stores, branding and packaging. She is now the managing partner at Environa Studio.
This interview was conducted as part of Architecture Australia's 'Left of Field' dossier, a survey of the wideranging career paths that architectural training can lead to.
Related topics