Japan's residential architecture has long been the content darling of international design bimonthlies, guaranteed as it is to immediately appeal, fascinate and/or shock. These are the kinds of homes readers want to see in print and the types of projects that make an editor salivate because they look so damn good on the page. There's something about modern Japanese houses, a very particular materiality and spatiality that render them intriguing to anyone who hasn't lived in one.
But Japanese architecture goes far beyond gimmicks and certainly deserves to be seen as something more than a novelty, which is the idea behind Japan: Archipelago of the House. This is a touring exhibition curated by three French architects and a photographer and its first English-language iteration (organized by architect Julian Worrall) was recently exhibited in Kerry Packer Civic Gallery at the University of South Australia, featuring seventy projects by fifty-eight Japanese architects. How to present the subject matter so that it can be better understood by audiences was undoubtedly a challenge the curators faced early on. Although they risked biting off more than they could chew, they ultimately succeeded in telling a humanistic story of the Japanese home by situating it firmly within a historical, physical and socioeconomic context.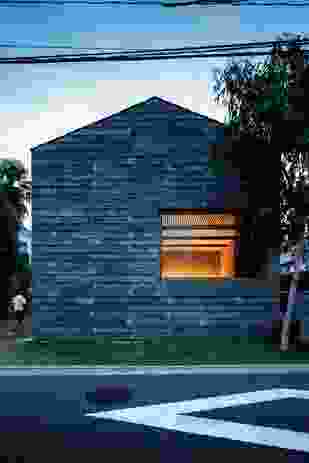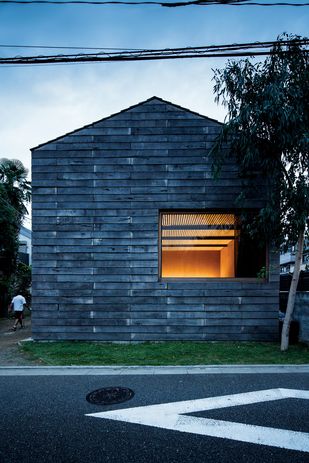 By way of introduction, the exhibition's brochure outlines the factors that have brought Japan's residential architecture to this point: infill of light materials with short durability, the frequency of earthquakes, a culture of imperm- anence, the scarcity of urbanized land and heavy taxes that burden future generations who've inherited property. This sheds light on the featured projects, especially considering that the result of such circumstances is houses with a lifespan typically less than twenty-five years, making each individual narrative even more interesting and deserving of respect.
The exhibition itself is easy to navigate because the curators have divided its subject matter into three distinct "chapters" – Yesterday's Houses, Today's Houses and Houses of Tokyo. It's a simple yet effective storytelling device that makes the contemporary component the hero and rightly so. Twenty urban and rural projects, completed post-2000, are outstanding in their construction, concept and aesthetic. In a series of neat, uniform rows, each house is presented on a plywood stand, with a single elevation on the side facing the gallery's entry. The reverse side contains project details, floor plans, a Q&A with the homeowners and professional images of the house. It's a strong, immersive installation that draws the visitor in, encouraging them to linger and contemplate each project up close.
Discovering why the homeowners decided to use an architect, what their brief was and how their new home has changed their lifestyle made for a genuinely delightful experience. Even better was seeing the residents in their homes; the little boy hanging upside down from the floating stair in an image of Hideyuki Nakayama Architecture's O House (2009) is particularly memorable. Indeed, it's part of the human condition to be curious about how other people live and the curators have satisfied our voyeurism by revealing the human side of these architectural masterpieces. Also included in the exhibition is a series of video vignettes of the twenty projects and their owners, making the Today's Houses component all the more compelling.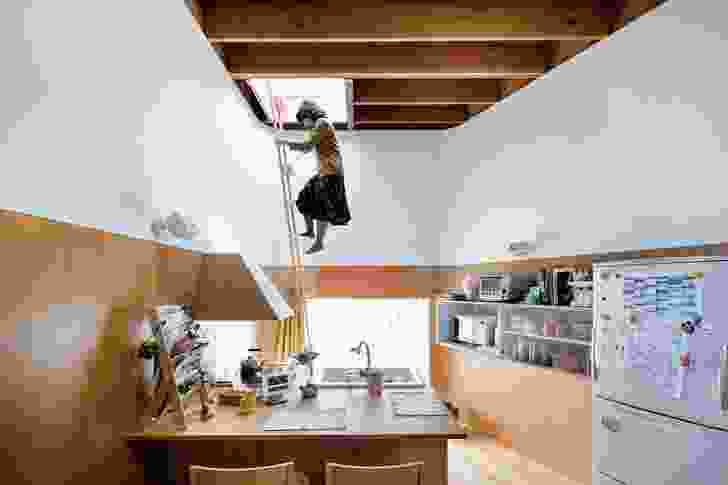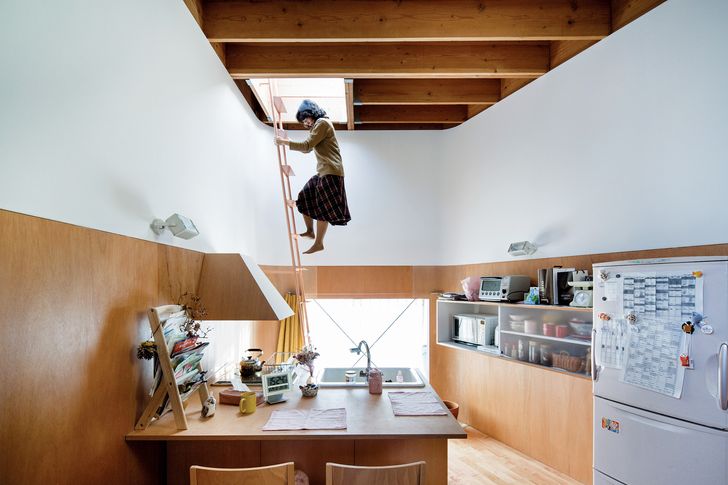 In the middle of the gallery, the fourteen Yesterday's Houses were presented as information sheets sitting waist- high on top of the "roofs" of seven simple plywood house structures. These historic projects, including Kikutake Kiyonori's Sky House (1958) and Tadao Ando's Row House in Sumiyoshi (1976), are to be revered for their formal and conceptual qualities and the ways in which they have informed and influenced today's younger generations of Japanese architects. Viewed together with Today's Houses, they complete the exhibition's narrative, with the photographs of contemporary Houses of Tokyo, resplendent in their urban setting, shown on two wall-mounted screens an added bonus. Another bonus was the small model houses constructed by University of Adelaide architecture students, which extended the exhibition's theme of context through a generous local connection.
For many Westerners, the closest we've come to being inside a Japanese home is in the pages of a glossy magazine. This exhibition builds on our fascination, but also strips away the exoticism and stereotypes commonly associated with modern Japanese residential architecture, daring to portray it as an everyday place where people simply go about their lives.
Japan: Archipelago of the House was held at the Kerry Packer Civic Gallery, Hawke Building, University of South Australia City West Campus, 5 September – 3 October 2018.
Source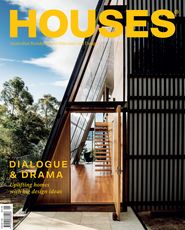 Discussion
Published online: 30 Apr 2019
Words: Leanne Amodeo
Images: Jérémie Souteyrat
Issue
Houses, February 2019