A mysterious canopy formed of artfully arranged slate will appear in London's Kensington Gardens in June 2019, as part of the 19th edition of the annual Serpentine Pavilion commission.
The dark, ethereal design is the work of Japan's Junya Ishigami, who was announced as the pavilion architect by Serpentine Galleries on 15 February. He said the design played with perspective and sought to create harmony between man-made structures and those that already exist in nature.
"Possessing the weighty presence of slate roofs seen around the world, and simultaneously appearing so light it could blow away in the breeze, the cluster of scattered rock levitates, like a billowing piece of fabric," he said.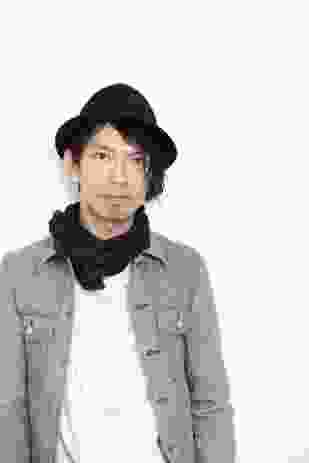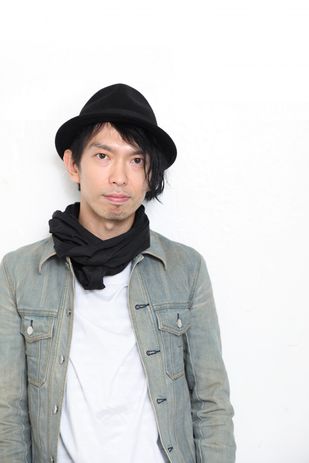 The founder of the Golden Lion-winning practice Junya Ishigami and Associates, and previously an architect at SANAA, Ishigami is known for his works that riff on natural phenomena, including the now postponed Cloud Arch sculpture in Sydney.
The design of the Kanagawa Institute of Technology Workshop, for instance, features hundreds of steel columns reminiscent of trees in a forest, while his design for a house and restaurant in Yamaguchi is evocative of underground labyrinths formed by worms.
"My design for the pavilion plays with our perspectives of the built environment against the backdrop of a natural landscape, emphasizing a natural and organic feel as though it had grown out of the lawn, resembling a hill made out of rocks," said Ishigami.
"This is an attempt to supplement traditional architecture with modern methodologies and concepts, to create in this place an expanse of scenery like never seen before."
The pavilion's interior will form an enclosed cave-like space, which acts as a "refuge for contemplation."
Ishigami follows Mexican architect Frida Escobedo, who became the youngest architect to design the pavilion in 2018, as well as some of the biggest names in architecture, including Bjarke Ingels, Frank Gehry and Zaha Hadid. Ishigami's former practice, SANAA, designed the pavilion in 2009.
Serpentine Galleries artistic director Hans Ulrich Obrist and CEO Yana Peel said: "We are thrilled to be able to share the designs for Junya Ishigami's Serpentine Pavilion – a structure informed by the natural world and situated in the middle of one of London's greenest spaces: Kensington Gardens."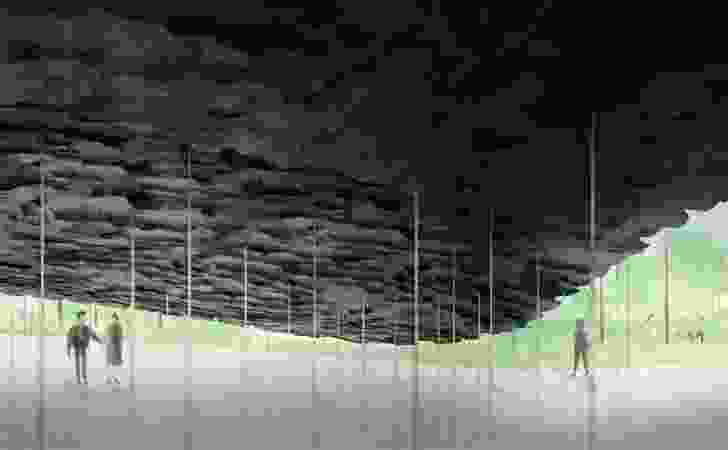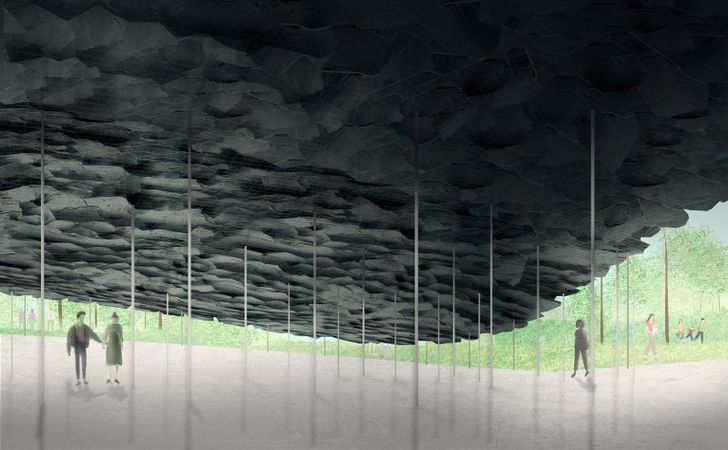 Opening on 20 June, Serpentine Pavilion will be home to a program of experimental and interdisciplinary talks and performances touching on art, architecture, music, film, theory and dance.
In 2019, the gallery willll also launch of the Serpentine Augmented Architecture project, which will open on the same day as the pavilion. Serpentine Gallery is extending an open call for unrealized projects, in order to look at ways in which augmented reality could "transform our spatial, social and structural experience of the city, now and in the future." The deadline for submissions is 25 February.
Junya Ishigami was selected as this year's architect by Serpentine Galleries artistic director Hans Ulrich Obrist and CEO Yana Peel, with advisors David Adjaye, Richard Rogers and David Glover alongside Julie Burnell (head of construction and buildings, Serpentine Galleries) and Amira Gad (curator, exhibitions and architecture, Serpentine Galleries).
Related topics