Monash University has opened a 150-bed accommodation building constructed from cross-laminated timber (CLT) at its Peninsula Campus in Frankston, south-east of Melbourne.
The university expects the building to be three times more energy efficient than existing residential halls. It is set to become the first large scale building in the country to achieve Passive House certification.
Designed by Jackson Clements Burrows, the building has been dubbed Gillies Hall after Monash alumnus and prominent political satirist, actor and director Max Gillies. It will provide residents with a range of modern and sustainable living spaces during a planned period of growth for the campus.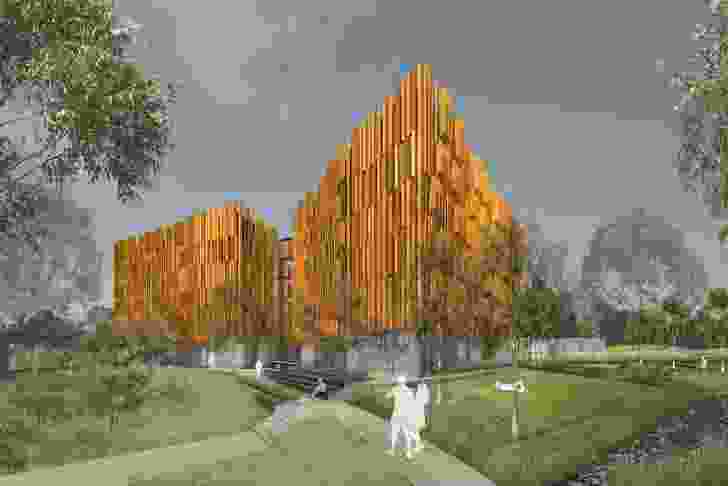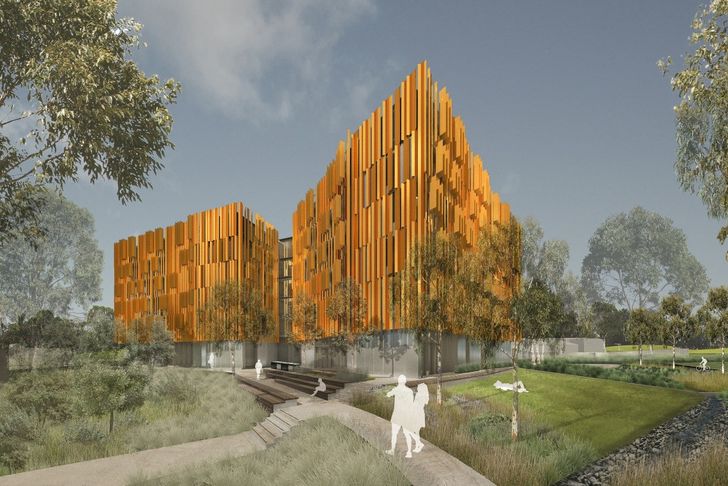 Pro vice-chancellor David Copolov said the building was part of the university's wider push to contribute to a sustainable future.
"We're particularly proud of the interplay of pioneering design agendas that are resulting in Gillies Hall, yielding many environmental benefits and setting a new benchmark in sustainable development," he said.
The building's use of of CLT is estimated to have halved the carbon emissions associated with construction relative to a concrete structure.
Other sustainability features include rooftop solar panels, all-electric building services and a rainwater harvesting tank. A landscaped dry-creek bed will manage stormwater flows during high rain events and connect into the natural waterways of the campus.
Copolov said the building would further strengthen the local health and education workforce in the Frankston and Mornington Peninsula region.
"As well as providing an outstanding quality of accommodation to its residents, Gillies Hall will be a crucial element of Monash's expanding role in the region," he said. "Its construction is emblematic of the emphasis we are placing on the campus contributing in a major way to the university's development plans.
Jackson Clements Burrows has designed a number of buildings for Monash University, including the Turner Building at the Clayton campus, the Academics' Club and Café, and the North West precinct.
The university's vice-chancellor Margaret Gardner underlined the appropriateness of naming the building after Max Gillies, who was one of the first students to enrol at Frankston Teachers' College in 1960. He graduated with a Bachelor of Arts degree in 1966.