The work of Australian modernist architect John Andrews is the of subject a Melbourne symposium in October 2012. Over two days (19–20 October) a series of talks and panel discussions will be held at the University of Melbourne, bringing together architects from the Andrews offices and academics to investigate the place of this work in history. Andrews himself will take part in the symposium, presenting and participating in its discussions and workshops.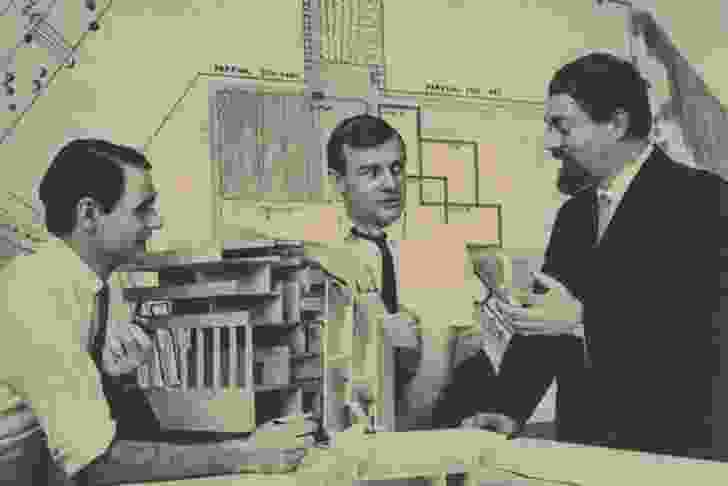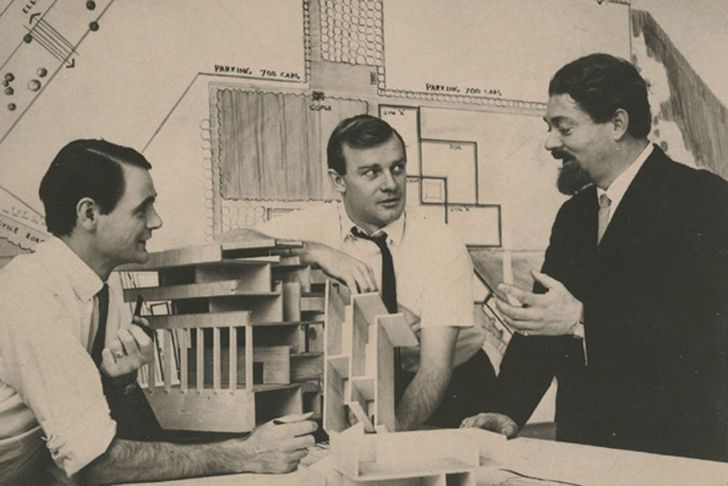 University of Melbourne deputy dean of architecture Paul Walker developed the symposium as part awareness campaign, part research project. "Andrews is one of Australia's most significant architects, yet he's part of a whole generation whose work is being overlooked," he says.
Andrews graduated from the University of Sydney (1956) and later Harvard Graduate School of Design (1958), where he studied under José Luis Sert. In 1958 he placed second in the international competition to design Toronto City Hall, and was recruited to help complete the winning design (by Finnish architect Viljo Revell). With such an auspicious start to his career, Andrews established his own practice in Toronto in 1961. The following year he was invited to work on a proposal for Scarborough College, a new campus for the University of Toronto – a project that would come to signify his oeuvre.
When completed in 1965, Scarborough College's internal "street" and robust concrete forms were one of the period's first built megastructures, and it cemented his reputation. Andrews went on to complete many significant projects in Canada and the US before returning to Australia in 1969, to design the Cameron Offices in Canberra. In 1972 he established the firm of John Andrews International in Palm Beach, a firm that built important projects in most Australian capital cities.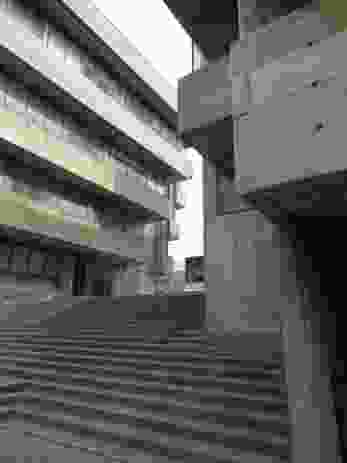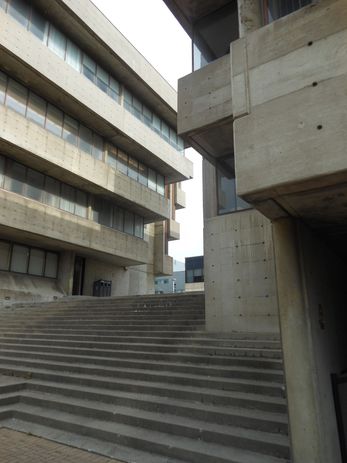 Andrews' work is characterized by its rigorous approach both to planning and material realization, and reflects the optimism and expanding opportunities of Canada and Australia in the 1960s and 1970s. While his work received a great deal of critical attention from the Scarborough project to the 1982 publication John Andrews: Architecture a Performing Art, by Jennifer Taylor and John Andrews (Melbourne & Toronto: Oxford University Press), in recent years the work has been somewhat overlooked.
It's not just Andrews' work that's interesting, says Walker, it's the whole story. "At roughly the same time as the Sydney Opera House competition, Andrews was second in the equally coveted international competition for Toronto City Hall, with the same principal judge – Eero Saarinen."
"We're hoping the slightly unorthodox research methodology of putting people together at this symposium to tease out the truth about Andrews' legacy will get more people interested in the work." The symposium is part of a three-year research project on Andrews funded by the Australian Research Council, and involves the University of Melbourne, the University of Queensland, and the University of Adelaide.
International participants in the research include Mary Lou Lobsinger (University of Toronto) and Paolo Scrivano (Boston University). In their own teaching, both are advocates of Scarborough College – the setting of early David Cronenberg films – as an exemplar of concrete modernism. "They're also advocates of taking local circumstances and more recent architectural works seriously, which is why they're important to this discussion," Walker says. Lobsinger will present a keynote lecture at the symposium.
"This symposium is a timely investigation because many of the buildings created by Andrews and his colleagues are facing an uncertain future. Cameron offices, for example, are already been partially demolished. But Andrews' work should not be let go so easily: it has a robust and humane quality, and a spatial generosity and optimism, that are almost impossible to realize in buildings today."
Melbourne School of Design, University of Melbourne
Public talk by Mary Lou Lobsinger: 6–7.30 pm 19 October
Symposium led by John Andrews: 9.30 am – 6 pm 20 October
Information and registration