John Wardle Architects' designs for the new Bendigo Law Courts are on public exhibition, almost a decade after an investigation found the existing heritage-listed facilities were "woefully" inadequate.
To be located on the corner of Mundy and Hargreaves Street, on part of a site currently used by the Bendigo Kangan Institute, the new courtroom building will offer a "vibrant, contemporary response" to Bendigo's historic city skyline.
"It will be modern, efficient, calming, safe and connected to the rich cultural and architectural heritage of the region," according to the Victorian government.
The court will be the first in Victoria to feature a full suite of specialist courts at one location, including a Koori court, and courts for family violence, drug matters and mental health assessment and referrals.
It will also be the first in the state to provide specialist Children's Court services on a circuit basis.
The facility will service the Magistrates Court of Victoria, Victorian Civil and Administrative Tribunal as well as the County Court of Victoria, Federal Circuit Court and Supreme Court of Victoria on a circuit basis.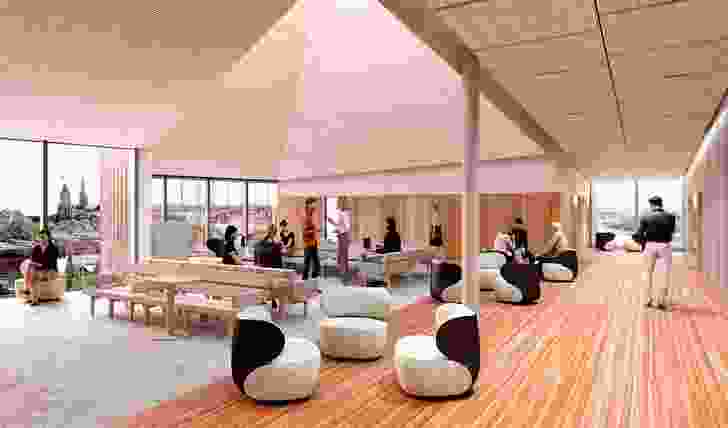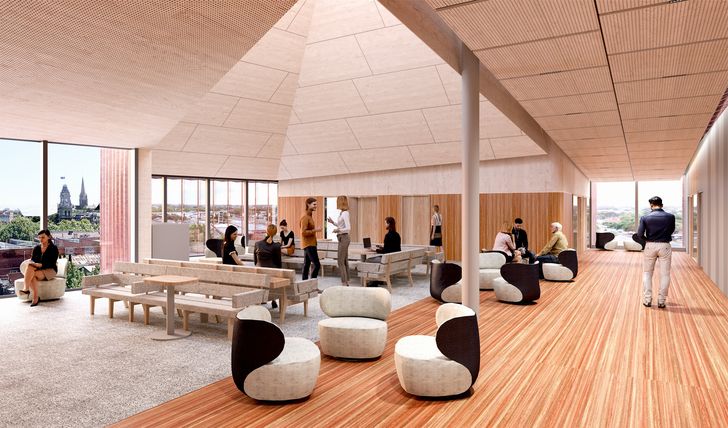 The development is part of a broader revitalization of Bendigo city centre, which also includes the Bendigo GovHub, designed by Lyons Architects, and the redevelopment of the Bendigo TAFE facilities by Architectus and Six Degrees.
A group of lawyers in the Bendigo Law Association formed a working group to evaluate the existing Bendigo Magistrates' Court on Pall Mall in 2011, amid concerns about acoustics, privacy and safety, according to the Bendigo Advertiser.
The existing court building was designed by Victorian Public Works architect George W. Watson in the Victorian Second Empire style and built from 1892 to 1896. It is listed on the state heritage register for its historical, architectural and aesthetic significance.
But after the Bendigo Law Association investigation found the facilities were "woefully" inadequate for lawyers, victims and offenders, the law community led calls for a major overhaul.
The Victorian Government provided $152.4 million in the 2019-20 state budget for the new facilities at the corner of Mundy and Hargreaves Street, in addition to previous funding for land acquisition.
The government says the development will reduce pressure on courts in neighbouring regions, minimize delays in finalizing court matters and "provide an integrated approach to support judicial decision making and therapeutic support for court users, with space for use by community agencies."
The government says a process is being established to consider options for the old building, in consultation with the community, while the current court continue to operate during construction of the new building.
A public exhibition period for the plans will close on 30 September 2020, with construction scheduled to begin in early 2021 and court operations starting in 2023.
Related topics