John Wardle Architects has been appointed lead architect for a new $32 million building at the edge of Melbourne's Albert Park Lake.
The architects are tasked with designing a multi-purpose facility for Lord Somers Camp and Powerhouse, a 90-year-old, not-for-profit organization, which runs a number of camps, programs and activities aimed at breaking down social barriers.
"As an important and historic hub of community in Melbourne, the Power House is remembered by many for its position on the shore of Albert Park Lake and the positive hum of activities within over the years," said Stefan Mee, principal of John Wardle Architects. "Our design approach is to create a new dynamic building in the park, on the lake, that welcomes everyone for the next 90 years."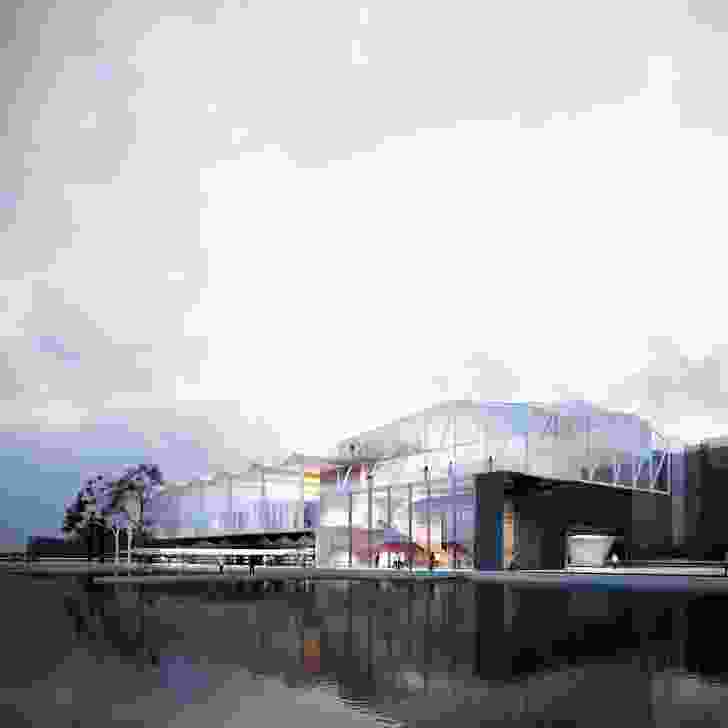 In a statement, John Wardle Architects said the project will reflect the principles and aspiration of the organization and the building will be an environmentally innovative facility that promotes health and wellbeing.
The building will include a function centre catering for up to 800 people, a performing arts centre with a 150-seat theatre, an integrated rowing facility, and a community hub with shared working spaces, meeting and events facilities.
There will also a social enterprise cafe, which will potentially provide homeless youth with training and work experience in the hospitality sector.
John Wardle Architects' team includes principals John Wardle, Stefan Mee and James Loder, as well as Alex Morrison and senior associate Minnie Cade, a former Australian World Champion rower.
"The building is designed to have excellent access to views and an abundance of natural light. Each façade is important both for its internal use and its outward focus," Cade said.
"The building forms express the diversity of the internal programmatic use. There is an emphasis on the creation of a highly engaging ground plane and a sense of transparency and lightness that provides a sense both of welcome and of calm."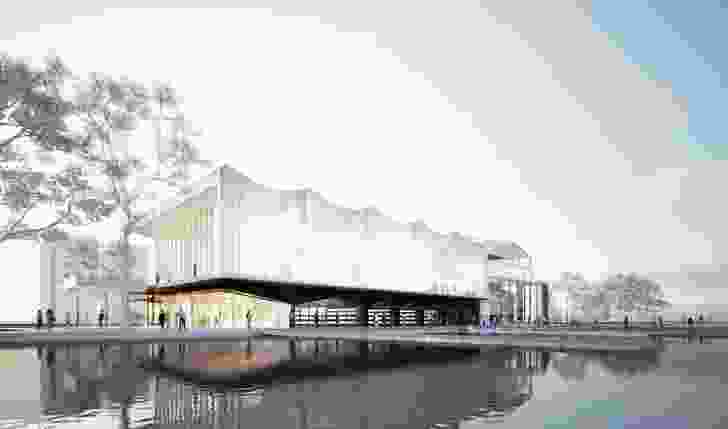 The design is characterized by a scalloped roof form. "The roof shapes reference the original buildings that have occupied the site over time. The inversion of the [original vaulted] forms into draped curves and the insertion of simplified pitched gables.
"The focus will be on the use of natural materials with the possibility of timber construction to a portion of the building."
The existing Albert Park Lake facility for Lord Somers Camp and Power House was built in 1963 and faces a number of challenges - principally the lack of accessibility. Lord Somers Camp and Power House chief executive Tim Ryan told the Herald Sun it was a "major embarrassment" that many people with disabilities could not access the building.
In March 2019, Lord Somers Camp and Power House received a $5 million grant from the federal government for the redevelopment of the Albert Park Lake facility. A further $6 million has been pledged from commercial partners and the organization is seeking the remainder of the funds through private donations.
Related topics