"I would say, if I have one truly distinguishing character, it's that I'm totally curious about everything," John Wardle tells me, as if this weren't obvious from the moment you meet him. In the brief span of our conversation, Wardle mentions his interest in new technologies for timber fabrication; the spatial history of Sydney's rail infrastructure; the work of Brazilian architect Paulo Mendes da Rocha and his tactic of designing buildings to be entered from below; the structural system of the Murtoa Stick Shed in regional Victoria; the ambiguous way the Sir John Soane's Museum is both private and public; the founding of Australia's terracotta industry by Italian migrants; the art of Fiona Hall, Olafur Eliasson and Norio Imai; and his collection of Swiss-made Bolex movie cameras, an interest that was triggered by reading an interview with Stanley Kubrick in which he described throwing them out of the window in the making of A Clockwork Orange.
Spinning from one topic to the next at the mercy of Wardle's autodidactic curiosity, I'm feeling slightly dizzy, grasping for a metaphorical handrail to steady myself. What is the thing that ties all of these subjects together? What is the stable centre around which all of these ideas orbit? Then I realize that the foundation is this curiosity. There's no way to reduce it down to an essence; the essence is more and more and more. "I've got an incredibly broad body of knowledge. It's only about that deep," he tells me, holding up his fingers pinched together, "but it's enough to often find the quirky serendipitous story that could become the beginnings of an architectural narrative."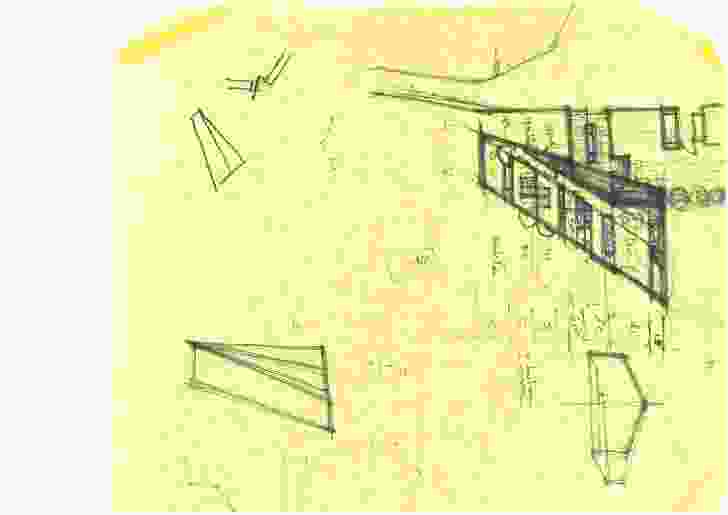 It is Wardle's particular achievement that he has channelled this expansive curiosity into the distinctive culture of John Wardle Architects (JWA), where this passion is shared by his partners and staff. JWA has invention and exploration at its very heart. The practice is known around the world for this, and now its director is the deserving recipient of the highest honour in Australian architecture.
The danger of having curiosity as your core, rather than, say, a particular formal trait or use of material, is that it's potentially endless. It's only when you realize that, with Wardle as your guide, these forking paths are paradoxically the only way to the destination, that you can breathe out and enjoy the journey.
In explaining one of JWA's most recent projects, Wardle takes me down a particular tangent paved in brick. For Wardle, there's no such thing as a mere brick. He wants to visit the factory, to see where the brick is made, to understand its composition and the technique used to fire it, to meet the person who made it, to discuss the history of their company, and to invite them and their family over for dinner. This is the relationship Wardle has with Krause Bricks in Stawell in regional Victoria.
For the Phoenix Gallery in Sydney (2020, with associated performance space by Durbach Block Jaggers), Krause created bricks in "a sort of alchemy" out of clay from three different quarries, in three different states, resulting in a milky white object, long and flat, with a soft texture particularly suited to capturing shadows. In JWA's hands, these bricks have been teased into a twisting and rippling curtain, at once referencing medieval castles and the physics of a black hole.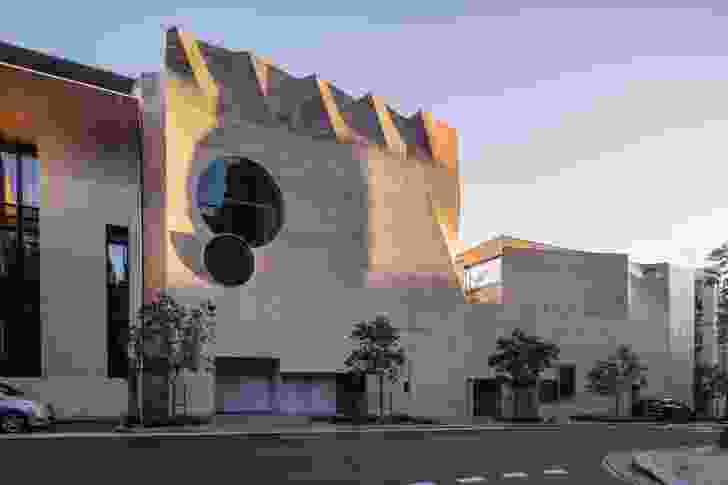 In this way, an obsession with brick becomes the driver of the project, pushing the practice, the manufacturers, the contractors and the limits of the material, transforming this banal object and remaking it into something new.
Sometimes, this curiosity is baked into the building itself, ready for the rest of us to explore. The concrete panels of the Melbourne Conservatorium of Music's Ian Potter Southbank Centre (2019) are studded with thousands of dots, around half of which contain a small ceramic tile. This abstract pattern is not clearly defined. Is it digital music? Is it sheet music? Or is it something else? The answer is left intentionally open, a space to fill with our own curiosity. "I've always thought our buildings have a strong sense of narrative, but that the narrative is told in a manner that requires an engagement and discovery, and then a degree of self-interpretation," explains Wardle.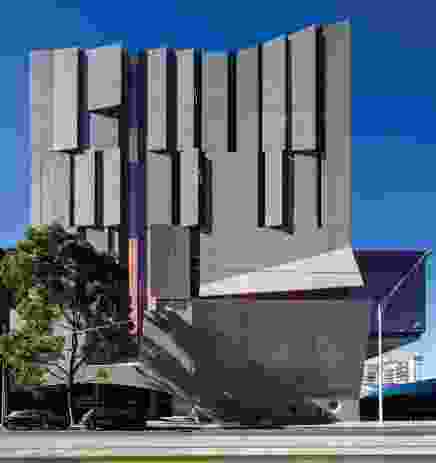 At eye-level along the street, these panels are pulled inward, creating a window-for-one and inviting us to peer inside, as if the answer may be found there. And in a way, it is. We can see the building in action, with rehearsals or performances underway, taking our mind back to music and to the dots above us. These dots are just one idea in the project, layered on top of dozens of others. The sense of there being one "story" or key message in the building is left behind and replaced by an intuitive accumulation of ideas, forming dense strata of correspondences and associations, each one of them a hook to invite you in.
At Captain Kelly's Cottage (2016) on Tasmania's Bruny Island, the hook is right there on the front door, where you can literally grab hold of it. You pull on an axe handle and, with it, the associations of industry, craft and even violence run up through your arm, tying together the contradictory narratives about this place. In the past 200 years, the axe was used to clear the forest and to chop the wood in winter. Now, it is attached to a timber door that has been made with modern machinery. The centrally heated room that you step into collides with the scratching out of an existence on the frontier, and those that this scratching has displaced. It makes you think.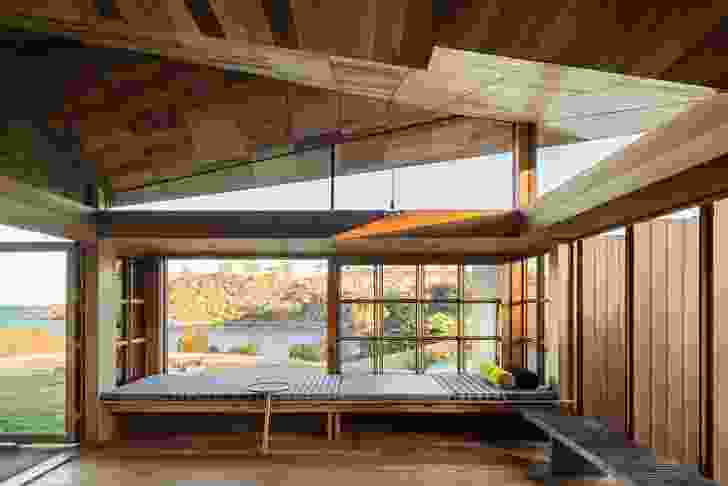 Architecture is a fairly low-resolution, inarticulate medium. If you want to stage a grand epic, write an opera; if you want to explore emotions, write a poem. What role do these layers of narrative play? Why does Wardle go to all this trouble, refining the bricks and the dots and the handles or us to grab hold of? "I think it's about humanism," he replies. "I think somewhere in the twentieth century – among the big machinery, the repeatable systems and the manufactured processes – we sort of lost that aspect of human expression in the fineness of things." These are the details that pull you in close to whisper in your ear, to conjure up ideas out of the inert and prosaic materials of building, twisting them into a tale, a tale that you complete yourself.
Tom Heneghan, who walked past JWA's Jane Foss Russell Building at the University of Sydney (2009) each day for some years, came to feel that "this building liked me."1 In this pile of glass and steel and concrete, Heneghan had found a personality and developed a bond with the place, a bond that he felt was reciprocated. After all the ideas, all the spinning curiosity, the references and the associations, it's this feeling in the heart, not the head, that is why John Wardle's work is so compelling.
1. Tom Heneghan, "Creative coalition" in John Wardle Architects, This building likes me (Melbourne: Thames and Hudson, 2016), 58.
For more reflections on John Wardle's work, see the May/June issue of Architecture Australia.
Source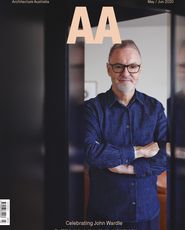 Issue
Architecture Australia, May 2020
Related topics