Australia Post has announced that it has finalized the details of the sale of the Sydney General Post Office (GPO). At the same time, it said it would seek National Heritage listing for the GPO, "in recognition of its historical importance and to reinforce existing heritage protections."
Speaking to ArchitectureAU, Andrew Nimmo, president of the NSW chapter of the Australian Institute of Architects, was skeptical of the timing of the announcement. "I think it's pretty peculiar to seek a heritage listing after the sale. You can only think they would be doing that because they would have got less money for it if it had been heritage listed beforehand."
The GPO is already listed on the NSW State Heritage Register. The NSW Office of Environment and Heritage describes the Martin Place building, which was constructed in stages from 1866 to a design by colonial architect James Barnet, as the "finest example of the Victorian Italian Renaissance style in NSW."
"If you look at it in terms of what it represented in the nineteenth century – it's comparable to the Sydney Opera House in the twentieth century," said Nimmo.
"It's not just a great building by one of our most celebrated government architects, it also represented a very confident phase in the state during Victorian times when it was prosperous and money was flowing and it was designed to be the greatest building of its time in the Southern Hemisphere. There were really big aspirations behind it and I think it delivered."
Adam Teffry, Australia Post's general manager of property, said, "While the existing heritage plan already ensured the protection of the Sydney GPO, National Heritage listing would further reinforce the historical importance of the site to the benefit of future generations."
Nimmo criticized the sale process, which he argued had been too opaque. "Is it appropriate to be selling an asset that significant without some sort of public consultation? The fact that … it seems to have been done in private is really just not acceptable."
"We have to acknowledge that the use of the building will change and evolve over the course of its life. So the adaptive reuse of the building, which has already happened, is fine [because it] guarantees the future of the building."
Australia Post commissioned a heritage report from heritage architecture practice Lucas, Stapleton and Johnson earlier this year. The report advised Australia Post not to sell the GPO to foreign owners.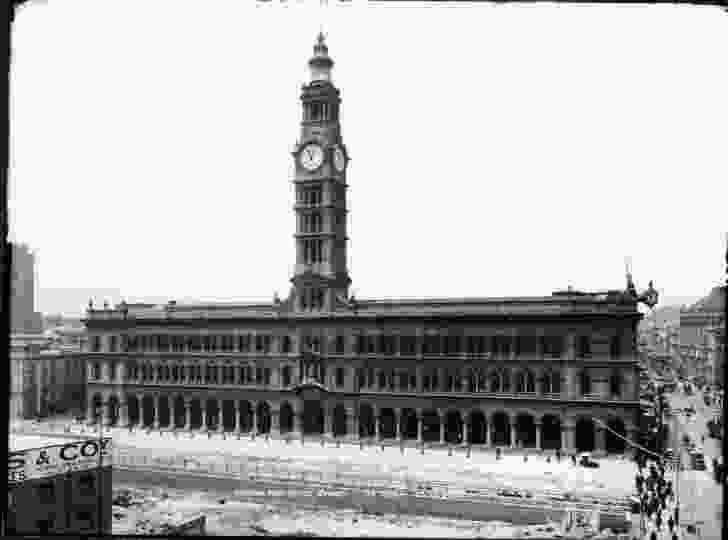 Nimmo acknowledged that disagreements over the sale process could easily be bound up in a broader, "nasty" conversation about foreign investors purchasing Australian assets, but argued that the historical and architectural significance of the building made who owned it relevant. He also said that, ideally, the building would stay under the control of a government body.
"With heritage items of this significance not every decision made in terms of its preservation will have a financial benefit. A government can do things that are about the preservation of the item based on its social and historical importance without there necessarily being a financial return on that cost. A commercial [enterprise] will struggle to get those decisions past their investors and such."
In 2016 Australia Post backed away from a plan to sell the seven GPO buildings, in all seven state and territory capitals, for $300 million.
The purchasers of the Sydney GPO, the Singaporean joint venture Far East/Sino Land, already hold a long-term lease on the property, where it operates the Westin Hotel. The interior of the building has been extensively refurbished and, in addition to the hotel, houses shops and restaurants. Australia Post has not operated the site since the late 1990s, apart from a small sub-leased space that contains a post office.
Ai Lian Fang, chair of Far East Australia's property executive committee, said, "We are deeply respectful of the Sydney GPO's historical significance to Australians. We are fully committed to operating the property in a way that will honour its rich heritage."
Defending the sale process, Australia Post said, "The planned sale of the Sydney GPO was announced in May, after an extensive expression of interest process in relation to Australia Post's GPO property portfolio, including the Sydney GPO."
"Negotiations began with Far East/Sino Land after its response identified the best commercial outcome, while meeting Australia Post's stringent heritage requirements."
Related topics