Why did you become an architect?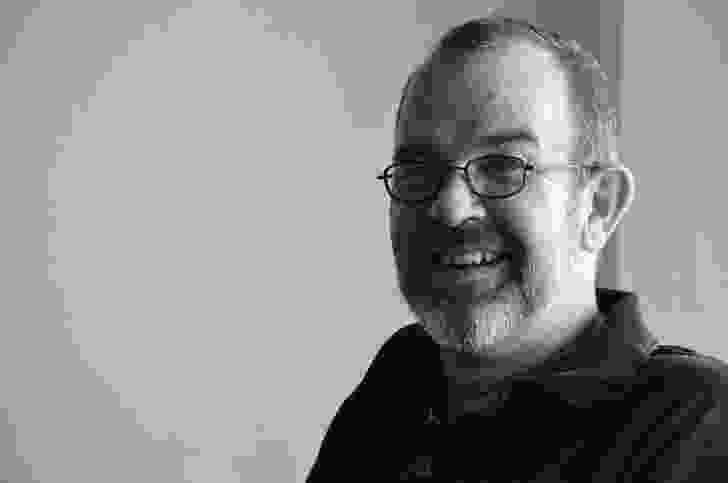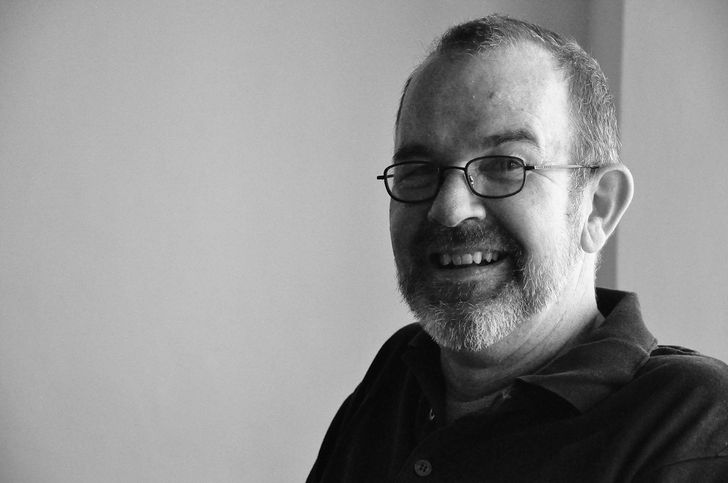 JH: My father was heading me in the direction of his profession, engineering, which to me was a concerning thought at the time. Knowing Dad's department at the Port Authority well, I really didn't want to be tied to the serious world of cranes, bridges and wharves, but I did want to build things. A certain amount of rebellion took place when the application forms came out and, aided by my art teacher, my mother and others, it was sorted that architecture would be the best place for me. And it had to be a degree. So off I went in that direction.
What first led you to Singapore?
JH: Kerry Hill offered me a job in Singapore working on a theatre project he was designing in Darwin. I hadn't really contemplated working in Asia, but I wanted to travel and it seemed quite an adventure at the time. I also wanted to keep working in the world of theatre, and the project was a big opportunity for me. So in 1981, a mate and I headed off to Singapore, not really knowing what to expect. It was supposed to be for a year, but I am still here.
How has Singapore's relationship with architecture changed since you first started working in the region?
JH: There has been a big transition over the past three or so decades from pure economic development, to a greater emphasis on providing buildings of high quality, particularly in the civic and public housing arenas. Procurement of government buildings is often now based first on acceptable design quality, before the financial aspects of a developer's bid are considered.
The Housing Development Board, once faced with the daunting task of getting new and affordable public housing up quickly, now conducts design competitions for new projects, engages in research, and challenges its own former priorities, which is very commendable.
In the private sector, I recall that in the 1980s, foreign architects were often engaged to design buildings here, which were then delivered locally. These days, Singapore architects hold their own in all sectors, and Singapore is also now exporting architecture.
Good design is rewarded more here now, which has been an important shift in the architectural paradigm. The Singapore Institute of Architects has its own longstanding awards program, and The President's Design Award was established in 2006 to honour achievement in all aspects of design, including architecture. Publishing has also helped raise the bar.
In architectural education, a new Faculty of Architecture – Singapore's second – is about to open at the Singapore University of Technology and Design, in partnership with Massachusetts Institute of Technology. This will be a very interesting development as Singapore becomes a regional base for architectural education.
How does living in Singapore shape the way you work?
JH: In the Singapore office of Kerry Hill Architects, we are currently working on two projects in Japan and others in Thailand, Malaysia, the Maldives, China, Lebanon, a competition in Australia, and we have recently started a new project in India. For our work, spread all over the world as it is, Singapore is a very connected place in which to base an architectural practice. It is well regulated, efficient and, on the whole, a very pleasant place to be.
It is also a multicultural city-state, and has become incredibly sophisticated over the years, with a high standard of building delivery, excellent public facilities and a flourishing arts and cultural scene.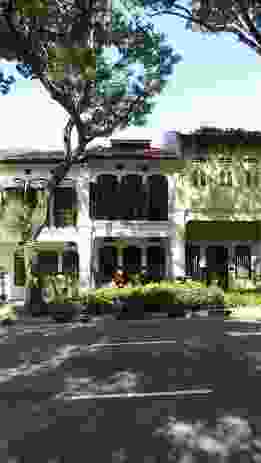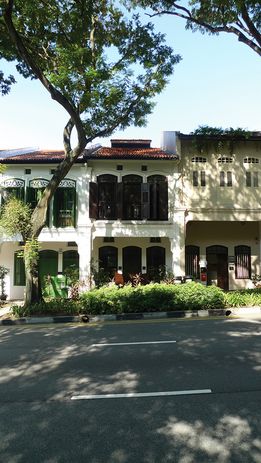 Are there particular districts in the city that excite you?
JH: We are lucky to have our office located in a prewar shophouse, in a conservation area of Chinatown. The conservation areas in Singapore have become like refreshing breaks in the higher density developments that surround us, and are full of interest.
The Padang, in the centre of the colonial district of the city, is another interesting area, and is being reworked to become a world-class district of museums and theatres. The old Victoria Theatre and Concert Hall recently reopened after an innovative restoration, and we are all looking forward to the opening of the National Gallery, which is housed in the former Supreme Court and City Hall buildings.
The waterfront and the parks of Singapore are also remarkable places in the city, which have been developed imaginatively over time.
What lessons have you learnt from practising in Singapore?
JH: At a design and planning level, it is evident that over the years Singapore's architects have been compelled to devise creative solutions for building densely on this small island. As a result, even as the population hits 5.5 million, we can still enjoy privacy, green space, a pleasant breeze and a stress-free commute. That is quite an achievement in managing high-density living.
The building approval process here is also very clear and well regulated. All building plans, no matter how small, must be submitted by registered architects. The process is direct and less bureaucratic than in other countries where there may be several layers of government, and possible uncertainty in negotiations. In Singapore's simpler framework, we have learnt that we have to cut to the chase, knowing that we may not be able to move the boundaries unless a better architectural outcome can justify that challenge.
However, because we often work regionally from Singapore, we have learnt that we have to be more engaging and adaptive to each country and cultural context. This means that there may not be standard answers or solutions applicable, which in turn makes the practice of architecture here absorbing, and rewarding, as it stretches us in our thinking.
What do you see when you look out at the world from where you sit?
JH: I am aware of rapidly diminishing natural landscapes, a warming climate and the pressure of globalization on architecture. The journey in time needed to develop good architecture has become increasingly eroded, as the demands to deliver have become greater. This perhaps makes the world a less gentle place in which to live and work.
Optimistically though, there is remarkable advancement and achievement, and greater skill and imagination in the work of many young architects and designers who are rising to these very challenges. Possibly with this comes a corresponding growth of regional identity, pride of place and a greater relevance for architecture.
Presented by the Singapore Tourism Board. For more information on Singapore, visit the Singapore Tourism Board website.
Related topics