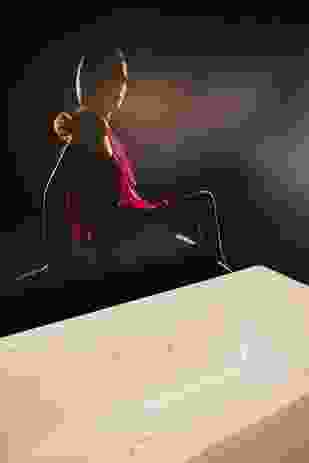 German bath brand Kaldewei recently hosted a brand presentation at the Bathe Specifier Showroom in Melbourne. Visiting from Germany was Kaldewei's international marketing and product development director Nicole Roesler. At the event, Roesler spoke about the bathroom's history as a luxury area, from the Roman spa to the wooden baths of kings and queens.
In her three years with the company, Roesler has positioned Kaldewei as a premium brand in the bath industry. Central to this has been a new brand campaign involving fashion photography and a "mystical" focus on the product.
"I see a big trend of the bathroom becoming a luxury area, becoming the second kitchen," says Roesler. "It is becoming a place where people look forward to going, to get time to themselves."
In addition to Kaldewei's signature steel-enamel freestanding baths, the company has introduced colours to its shower range, with a palette that includes greys, light browns and beige. The colours are produced in a flat finish, as opposed to a gloss finish, giving a warmer feel and softer look. "It makes the bathroom look more like a living room and not like a sanitary room," Roesler says.
Kaldewei is a ninety-year-old, fourth-generation family company.
Related topics