What work does your design studio do? Coco Flip works on a diverse range of creative projects. The main focus is on furniture, but the studio also offers graphic design including branding, layouts and web design, as well as interior design and event management. Coco Flip was set up as a base to take on a variety of projects rather than being restricted to one design discipline.
How big is your team? At the moment it's just me, which has both ups and downs. It enables me to have complete creative control over all aspects of the studio, but at times I long for a helping hand! I work from a shared studio space in Melbourne with eight others so it's not as lonely as it sounds. I have regular contact with manufacturers, retailers, clients and other designers and I really value their input and support. My partner is also a designer and he's great to talk through ideas with. I'm planning to expand the team eventually, but in the meantime I like to collaborate with other designers as much as possible.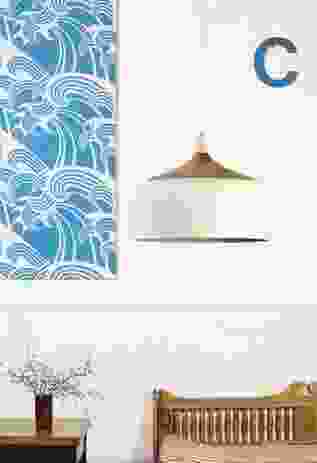 Where are your design projects located? Coco Flip is based in Melbourne and currently has furniture stockists in Melbourne (Tongue and Groove) and Sydney (Workshopped). I'm passionate about working locally and believe the Australian design industry has a lot to offer. I've also been involved with some hospitality interiors such as Little Creatures' Loft in Fremantle and Melbourne's Little Creatures Dining Hall, as well as a refit of Superfino Delicatessen on Flinders Lane in Melbourne earlier this year.
Do you prefer to draw by hand or by computer? I usually start the creative process by hand drawing in cafes or other public areas. I find it helps to remove myself from my computer and other desk distractions when I'm beginning a new project. The computer plays a vital role in developing designs and details, so they go hand in hand. If I had to choose one writing instrument it would be the Artline 0.4 in black, hands down.
Are you a left or a right brain designer? Probably more left brain – I'm quite analytical. In saying that, I think it's really important to tap into the open creativity of the right brain, especially early in the design process, so I'm constantly swapping between the two.
Which project are you best known for? I'm still in the very early stages of my practice, so I'm just starting to build the studio profile. The Coco pendant has recently received a lot of press and won three awards at Fringe Furniture this year – it's the first furniture piece I have put into production.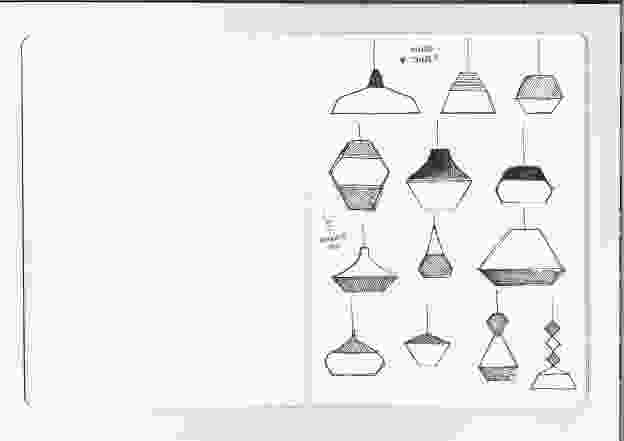 What's your favourite finished project so far? Furniture design is my passion and what I enjoy most about my practice. It presents many challenges and I love the process of developing a product from a concept on paper to a tangible object – it's extremely satisfying.
What do you wish you did more of? So much! I'd like to collaborate with other designers more as I think it's a great way to keep challenging your own skills. I'd also love to get involved with some creative installations and interesting hospitality interiors. I want Coco Flip to keep evolving as a design studio, and I'm really open to experimenting with new concepts and briefs
Source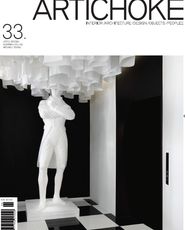 Issue
Artichoke, December 2010
Related topics