It has already been eleven years since we created Kelso House, the first house Architects EAT completed as a registered architectural practice. It was also my first home.
My wife Evelyn and I bought the original house in Melbourne's Richmond in the winter of 2003. It was post auction, and no-one wanted the house. We moved into the dilapidated home almost straight away, after slapping a dozen ten-litre cans of paint onto the walls. Even now, Architects EAT co-director Eid Goh still recalls that the living room floor was so skewed, a pen would just roll down to one corner over the carpeted floor. We lived there for a year, adopted Oli the cat (who came with the house), and one night Evelyn fell through the rotten kitchen floor.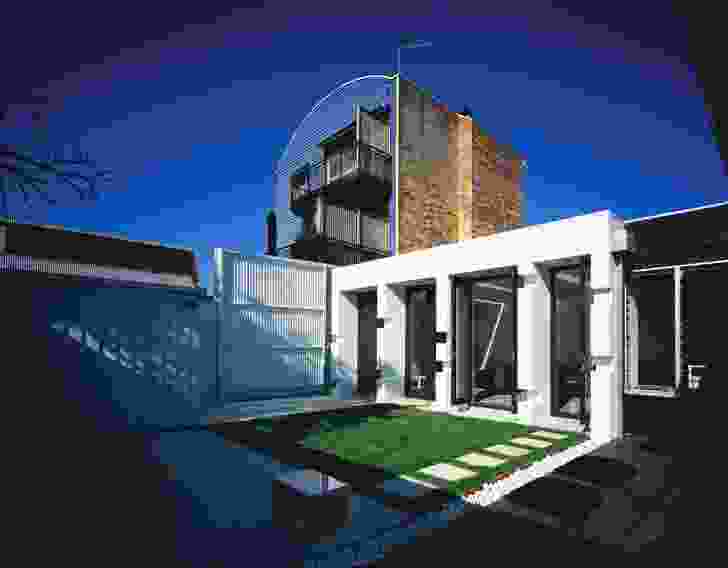 I had plans for our home. Many of them, in thousands and thousands of design options. I realized it was a chance for both myself and our practice to be successful, so I put down on paper everything that I thought I knew. Such enthusiasm was challenged by our budget, and the house was finished for less than $1,800 per square metre. As a result, Kelso House was often seen as having a restrained, minimalist expression – sparse, airy and raw.
From the outset I was concerned about getting adequate daylight into the deep, long plan, with two walls right on the title boundaries. Three linear strips of skylight, running east–west, were inserted in the new extension to let light in. I was fascinated by how the sun would mark the passage of time – the dim environment inside the "box" was animated by these rays of light throughout the course of the day, visually distorting the volume of an otherwise orthogonal geometry. We are currently building a new house in Kew with a similar site constraint and this phenomenological idea is being used and tested once again. With every new project that comes into the office, we are still consumed first and foremost by how light can enter our buildings, how the space can be memorized and how we can engage people's sensory experience.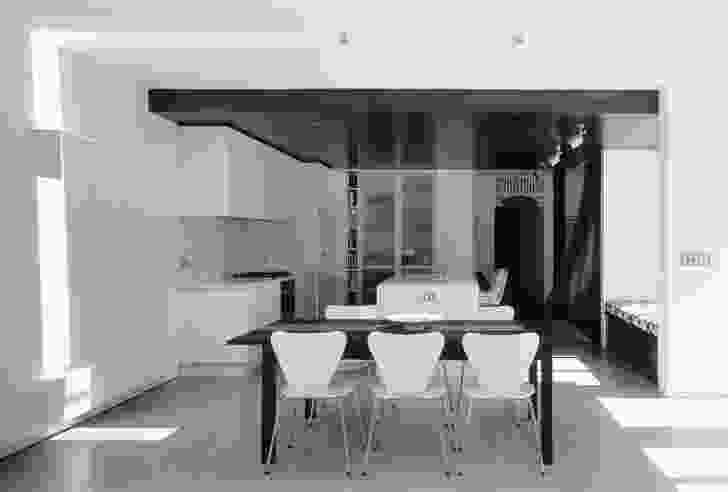 The timber floor of the old part of the house was stained in black with a high-gloss finish to look like a water surface, reflecting light into the home. As a "neat freak," I would not do that again, though – it drove me mad as you can easily see the tiniest speck of dust on it. In contrast, the new part of the house was painted entirely in matt white. Paint colours are a funny thing – they often come with quirky names that can affect your perception. So I ordered samples of every white paint available and held them up in all kinds of lighting conditions. From these, I just happened to pick the most readily available, off-the-shelf white paint. Since then, all my projects have been painted in this colour, including the entire facade of the ten-storey E589 Apartments. For a while, Architects EAT was known as the "Black and White Architect." I still recall an embarrassing moment, when I asked the editor of a major magazine that was publishing a feature article on our house to swap the photos to colour instead of printing them in black and white – only to be told that they were all already in full colour.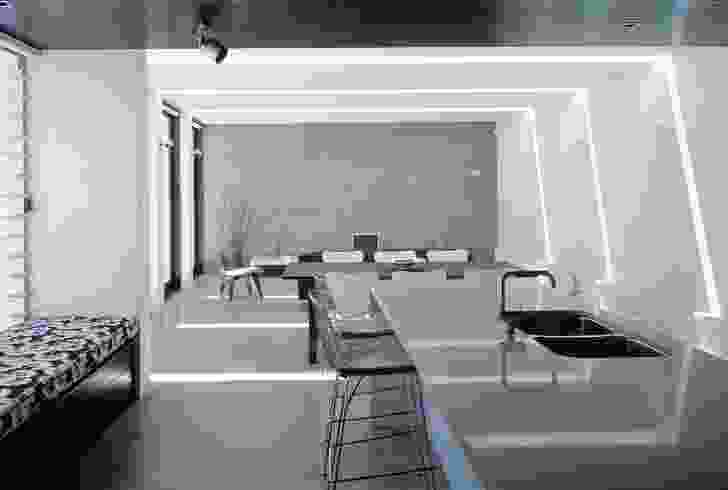 Kelso House was also the first project that we submitted to the Australian Institute of Architects Victorian Architecture Awards. We had a visit from jury members Robert Simeoni, Conrad Hamann and Vanessa Mooney, and our project was shortlisted. We also received a commendation in the Emerging Interior Design Practice category of the 2005 Australian Interior Design Awards. The project has been published in many magazines and books (this was before online design blogs became popular), locally and internationally, which helped us to get noticed.
Kelso House remains significant to us, in terms of both idea development and its role in launching our practice. Even today it remains featured on our website. Evelyn and I sold the house after living in it for five memorable years, and I shed a few tears the night that we left.
Credits
Architect

Architects EAT
Melbourne, Vic, Australia
Project Team

Albert Mo, Evelyn Chin, Eid Goh
Consultants

Builder A & D Building
Building surveyor Building Strategies
Engineer R. Bliem and Associates

Site Details

Location Melbourne, Vic, Australia
Site type Suburban

Project Details

Status Built
Design, documentation 6 months
Construction 6 months
Category Residential
Type New houses

Source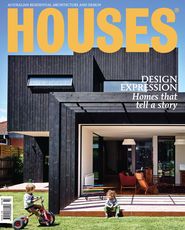 Related topics