The Sherman Centre for Contemporary Ideas (SCCI) has announced the line-up of architects, artists and thinkers that will present at its inaugural, ten-day festival of architecture-related workshops, talks and film screenings.
SCCI is a reworking of the Sherman Contemporary Art Foundation (SCAF), which commissioned a number of pavilions under its Fugitive Structures program, including projects by Ai Weiwei, Kazuyo Sejima and Ryue Nishizawa, and AR-MA. SCAF also ran several architecture exhibitions, including one on the work of Japanese architect Shigeru Ban in 2017. SCAF itself was a transformation of the Sherman Galleries, founded in 1986.
SCCI will now produce two public event programs annually – a fashion event in April/May and an architecture event in September/October.
Founder and artistic director Gene Sherman said, "The hubs provide a forum for deep-dive engagement in these forms of cultural expression within the broader context of contemporary art and culture."
The ten-day architecture program will comprise talks, workshops and film screenings featuring a blend of local and international architects, writers and artists.
A key attraction will be the "Pavilions" one-day seminar, presented by the Australian Institute of Art History and the Art Gallery of NSW and headlined by Ryue Nishizawa, whose work was previously commissioned by SCAF. Nishizawa, who heads the Office of Ryue Nishizawa, became the youngest recipient of the Pritzker Prize in 2010 when he shared the award with his then practice partner Kazuyo Sejima, with whom he founded SANAA.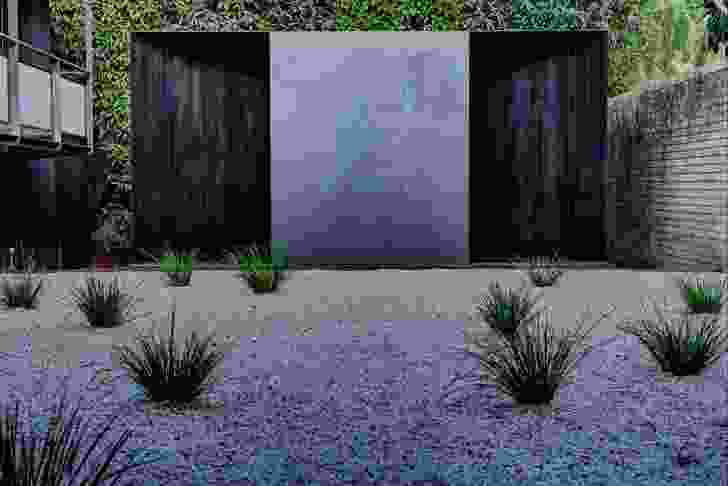 Among his current projects is the SANAA-designed Sydney Modern expansion for the Art Gallery of New South Wales (AGNSW).
The $450 million project will double the size of the current AGNSW. It will occupy a site to the north of the existing gallery currently comprising two grassed concrete platforms – a land bridge over the 10-lane Cahill Expressway (part of the Royal Botanic Gardens) and a roof over two decommissioned World War II-era oil reservoirs.
Nishizawa will present alongside John Macarthur and Susan Holden (University of Queensland), James Grose (BVN), Camilla Block (Durbach Block Jaggers) and Sandra Bender (Barangaroo Delivery Authority).
In promotional material for the program, SCCI has promised that an "exciting new commission of a major pavilion series at Barangaroo" will be announced at the event. The organization has already collaborated with the Barangaroo Delivery Authority on the installation of an architectural pavilion designed by prominent Vietnamese architect Vo Trong Nghia, of Vo Trong Nghia Architects, as the start of a three-year program of architectural pavilion commissioning.
Among the other prominent architects visiting Sydney for the SCCI Architecture Hub is Kengo Kuma, whose quickly expanding body of work in Australia includes the Darling Exchange building on Darling Harbour, a number of residential towers in Green Square and an installation for the Design Canberra festival inspired by a sea cucumber.
Other events in the SCCI Architecture Hub include a session examining the relationship between books and writing and architecture, featuring architects Peter Tonkin, Kerstin Thompson and Peter Longergan in conversation with authors Luke Slattery (Mrs M.), Michelle de Kretser and Vanessa Berry.
Another session will see architect Peter Stutchbury and Woods Bagot designer Olivier Solente discuss the relationship between fashion and architecture. Solente, who was once an art director for Japanese designer Issey Miyake, selected Stutchbury to design Miyake's summer house.
The program will run from 12 to 21 October.
Related topics