Kerry Hill Architects has won an international competition to design a $385-million development in Perth's Elizabeth Quay.
The development, to be named EQ West, is located at the western side of Elizabeth Quay and will comprise two buildings and a public plaza. A 180-metre-tall building will house approximately 300 apartments across 45 storeys. The tower will be crowned with a two-storey public art museum, which will have views of Rottnest Island and Kings Park to the west and of Perth CBD and the Darling Scarp mountain range to the north.
The second tower will be 88.5 metres tall and comprise 200 hotel rooms and 170 serviced apartments. The building will be oriented east–west with views of Kings Park and Elizabeth Quay.
Both towers will be clad in a faceted facade of transparent silver glass designed to create ambiguous reflections and texture. Operable panels, which open onto winter gardens, will create the effect of a kinetic facade.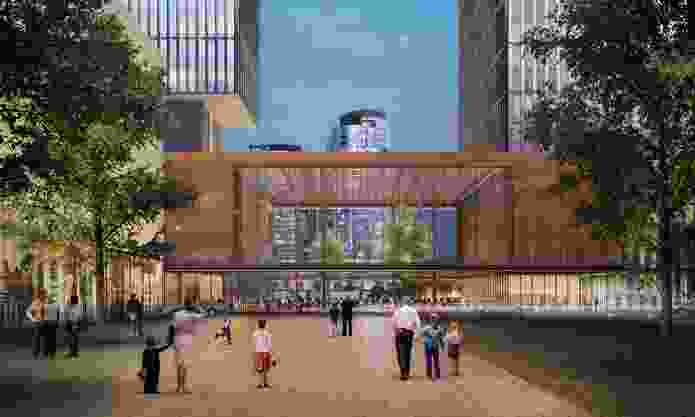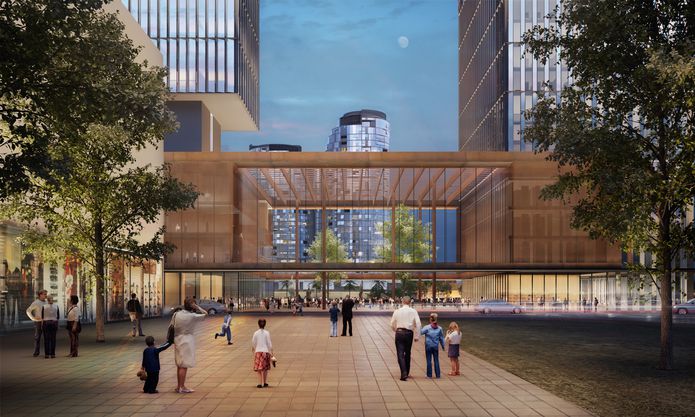 A 1,400-square-metre podium containing a public plaza will connect the two buildings. The large, undercover space will host a range of artistic, cultural and entertainment activities. The development will also include a range of bars, restaurants, retail outlets and health and fitness facilities. The podium will be clad in metal mesh, which will develop a patina as it weathers with age.
A covered laneway, which will run parallel with the Elizabeth Quay promenade, is also proposed, creating opportunities for micro retail, espresso cafes and small noodle bars.
Kerry Hill Architects' winning design was selected by an independent panel of architects comprising Peter Mould (former NSW Government Architect, jury chair), Helen Lockhead (UNSW), Karl Fender (Fender Katsalidis), Peter Hobbs (Australian Institute of Architects) and Craig Smith (City of Perth).
Construction on the development is set to begin in late 2017 and completion is anticipated in late 2019.
Related topics