Kerry Hill: Crafting Modernism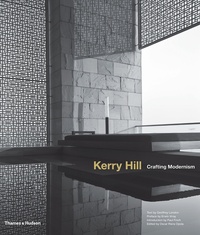 A richly illustrated monograph, Kerry Hill: Crafting Modernism brings together more than thirty years of work by Kerry Hill Architects, a studio based in Singapore and Fremantle, Australia. Several essays examine the evolution of this distinguished practice, while beautiful photography shows the office's commitment to materials that respond to environment and place, highlighting the value placed on modernist simplicity finished with high-quality craftsmanship. Featured works include resort projects in South-East Asia, homes and civic buildings in Australia, and entries to international architectural competitions. The renders for the competition entries are impressive and embody the tranquillity found in all of these projects.
Oscar Riera Ojeda (ed.) Thames and Hudson, 2013. pp 440. RRP $70.00.