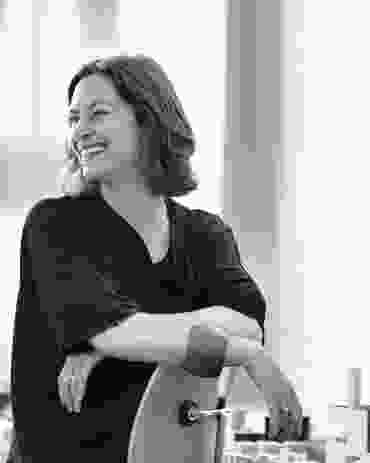 Logging on to the website of Kerstin Thompson Architects (KTA), the first full-screen image that appears shows the long, low-slung silhouette of the House at Lake Connewarre, beautifully settled into its substantial landscape. The house is over a decade old now, but it has never looked better. It seems appropriate that this project pops up first, for no matter how good KTA houses are when they are just finished, they are almost always better a few years on, once the house has settled, the landscape has grown and the occupants have made the house their own.
KTA houses are designed to be lived in. This might seem a strangely obvious thing to say – surely all houses are designed to be lived in? Well, yes and no. Some architectural houses do seem at their best in a state of abstract perfection, before the clutter or wear and tear of daily life intrudes. Their rationale is derived from experimentations with form, perhaps, or detail or structure or more abstract ideas. The demands of such houses suit some clients.
KTA's houses are not like this. They make significant contributions to architecture – they are often highly awarded – but the built outcomes could be described as generous rather than demanding in that "keep-it-pristine" kind of way. Designed to accommodate and enhance their occupants' lives, they age well, and they are better for being filled with everyday stuff.
Some of my favourite images of a KTA house hang above the practice's meeting table, facing onto Queensberry Street in Melbourne. They show the Fitzroy Sheetmetal Factory, which was converted into a home by KTA in 2001 and rephotographed by Kerstin Thompson in 2009. These images are replete with the aftermath of a dinner party – wine glasses and the detritus of dinner decorate a comfortably mixed assortment of furniture housed within this unusual space. These lively photographs were taken for the 2009 Portraits + Architecture exhibition at the National Portrait Gallery in Canberra.
In an accompanying interview, she talks of the profound responsibilities involved in making a house, and of her interest in thinking through what it is to make a home and how to make spaces that people enjoy and feel comfortable in. "Architecture," she comments, "is about people and how they live." Again, this might sound obvious, but the skill and care with which Kerstin explores this means that the architecture of KTA is demanding in its own way, and highly engaging.
Each KTA house explores the intimate spaces required for a particular home for particular people, while simultaneously drawing connections to broader landscapes and contexts. This means that projects like the House at Lake Connewarre, which included a substantial landscaping and revegetation program designed with landscape architects Tim Nicholas and Fiona Harrison, become more and more "themselves" as time goes by and plants grow.
This is demanding in another way. Without its landscape, the House at Lake Connewarre was not "complete" when the client moved in. The house, its landscaping and its patterns of inhabitation develop over a period of time as vegetation is planted and nurtured. In realizing the landscape plan the client becomes one of the makers of the house.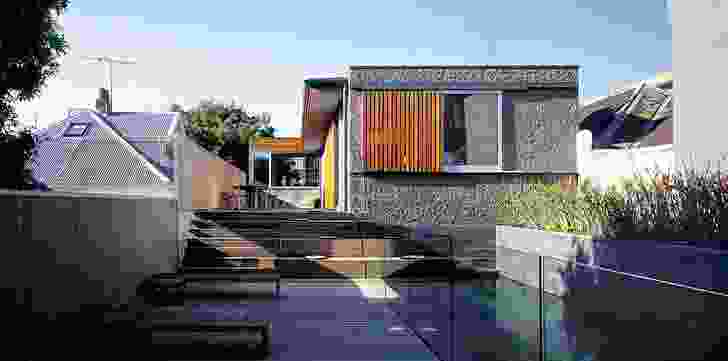 Other KTA projects build relationships with their wider settings, and each works within a larger system of some kind – it could be the landscape, the neighbourhood character or local architectural and urban history. With the Upside-Down House, the tight inner-suburban site offered the opportunity to rethink the traditional terrace house. Here the usual terrace plan is flipped on its head. Living spaces are located upstairs, where they are afforded light and a view. This could have also separated the upper-level living areas from the outside spaces, which might not be a great outcome for a family with young children, but KTA's ingenious response is a continuous landscape, which winds from the street level to the upper level, giving ready access to the outdoor spaces from the living areas.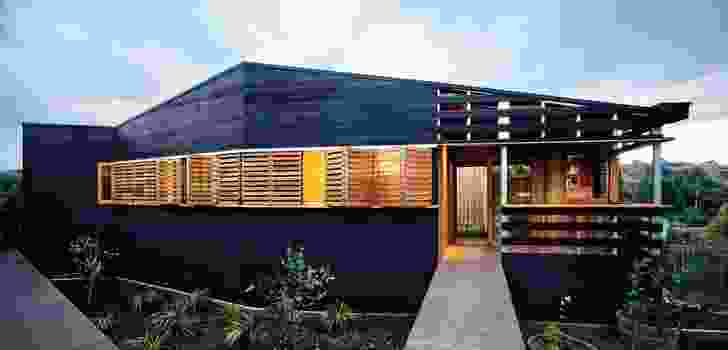 The Ivanhoe House explores a very different context: the legacy of important Harold Desbrowe-Annear Arts and Crafts houses nearby. The result is a warm, fluid, timber environment for another family with young children, where the different spaces flow into one another around a central courtyard.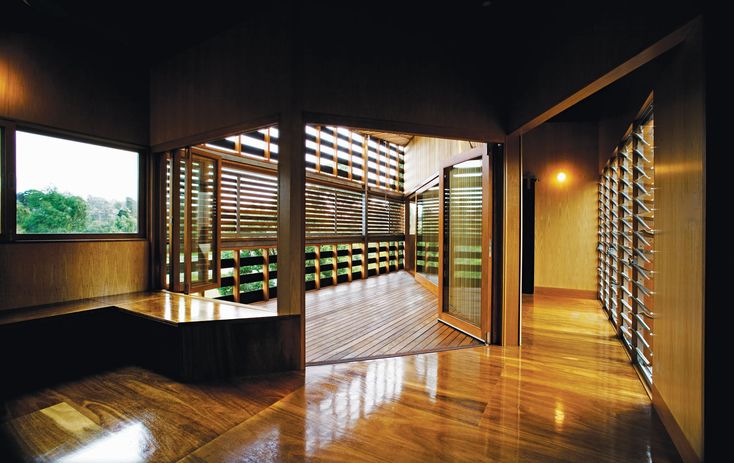 Each house is understood as an envelope for living. The houses are very carefully planned, but these plans also aim for a "looseness" that will accommodate change and flexibility over time, without being "flabby." KTA aims to match the house to the clients, while also making space for their aspirations for the future. The results are generous, wonderfully planned and proportioned spaces. They are also quite different to each other. For example, the Rural Villa was designed at the same time as the Ivanhoe House and while each has a square plan and a courtyard, they are very different houses. At the Rural Villa, clearly demarcated rooms are located in each corner of the square. They are connected by an informal, roughly cruciform courtyard, which extends to the outer edge of the house in some places. The whole is tightly contained within rendered block walls, creating a striking form in the rural landscape.
At Big Hill, concrete block and other inexpensive materials are used to maximize the size and quality of the spaces. Designed in a bushfire zone, the house works to create a sense of safety and security. It does this by creating a play between darkness and light, and between openness and a sense of enclosure or sturdy retreat.
These are simple, robust spaces for living in. Like all KTA houses these houses are created from straightforward materials used intelligently – the quality, size and relationship of the rooms to each other and their context is paramount. There are no complicated details demanding to be looked at. Years ago I was struck when Kerstin mentioned that she only ever specified the one toilet. Fussing about bathroom hardware does not interest her any more than ornate detailing does. This is not where she believes an architect should put their energy, nor where the value is to be found. Rather, she sees KTA's role as providing the bones of a highly considered house, which the clients will then make into their own.
See Kerstin Thompson Architects's material palette from Houses 91.
This practice profile is from the People series in Houses magazine.
Source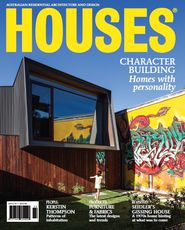 Related topics